The best spots in Sydney for outdoor exercise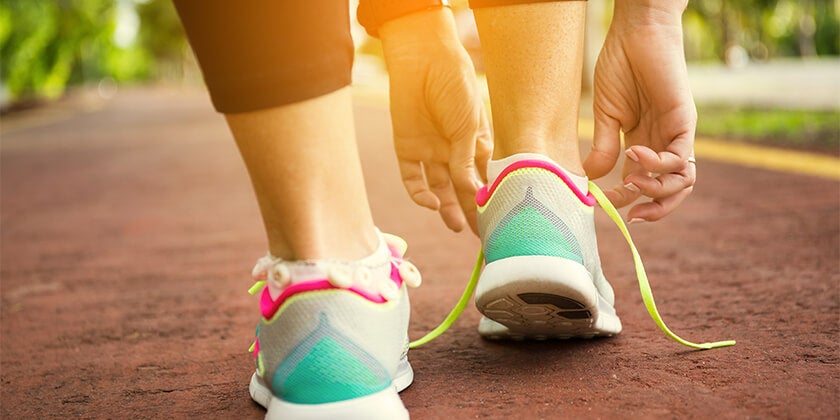 Here at Real Insurance, we believe in getting the most out of life and that includes a healthy lifestyle with a moderate amount of exercise.
But exercise doesn't need to just be about running on a treadmill or lifting weights. Exercise can be fun and be done outdoors surrounded by nature.
We've been on a hunt for the best outdoor activities available in Sydney. There is a broad range including kayaking, snorkelling, running, cycling, sailing plus much more.
Here are just a few we found:
Snorkelling
There's no need to travel north to the Great Barrier Reef as there is much to see under the water in Sydney. The NSW capital is home to many sheltered water beaches that have amazing underwater landscape to explore.
North of Manly, Shelley Beach is a protected ocean beach and a perfect place for marine life viewing. In Botany Bay National Park, there is Captain Cook's Landing, where you can see Sydney's Weedy Sea Dragon.
Clovelly Beach features a great spot for families and being protected from surf conditions, it's a great spot to see the blue groper, octopi, moray eels and schooling fish.
Kayaking
A great day out in Sydney can be spent kayaking around the inner islands of the harbour. If you are a beginner there are lessons available through Sydney Harbour Kayaks who also have rental facilities.
More great spots include the Nepean Gorge, Blue Mountains National Park or Perfect Pittwater in Ku-ring-gai Chase National Park. If you are willing to travel, about an hour north of Sydney kayaking on Dora Creek, Lake Macquarie is certainly worth the drive.
Running
Sydney is a buzz with runs this winter, including the Sydney Running Festival, the City2Surf and the Real Insurance Sydney Harbour 10K run. Training for a run is a great way to get outside and there are plenty of beautiful running spots in Sydney.
The coastal run from Bondi to Coogee is very popular on the weekend and has 5km of amazing seaside views. More running spots include Lane Cove National Park, Manly to North Head or in the west you may want to run around Parramatta Lakes. The best thing about running is that it is free!
Cycling in Sydney
A great city for cyclists, there are many cycling tracks in Sydney such as Centennial Park, Manly Beach, the Botanic Gardens or you can try riding over the Sydney Harbour Bridge. Being surrounded by bushland and national parks, Sydney also has many options to cycle through nature including the Blue Mountains or Ku-ring-gai National Park.
Surfing
If you are visiting Sydney, it is the perfect city to grab a board and ride some waves. There are many beaches to choose from to learn to surf including Bondi, Manly and Cronulla, plus many hidden gems in between.
Learn to surf on Australia's most famous beach in Bondi, check out Let's Go Surfing for class times and prices. In Manly lessons run on the main beach through Manly Surf School with accredited coaches, and a day's lesson costing $70.
Sailing
Ever wanted to learn to sail? Sailing on a yacht may be the best way to see the harbour and city skyline. You can join a crew on a sail boat and either just cruise and enjoy the ride or get behind the helm and learn to operate the boat. Sailing Sydney has boats that can be easily found leaving from Darling Harbour at King Street Wharf, with no experience necessary.
If you're training for a run or just looking to get out more on the weekend, why not try some of these outdoor exercise activities to increase your fitness levels with the natural surroundings that Sydney has to offer.
28 Jun 2013
Real Insurance is an award-winning provider of life insurance.