Tips for returning to work after an accident or illness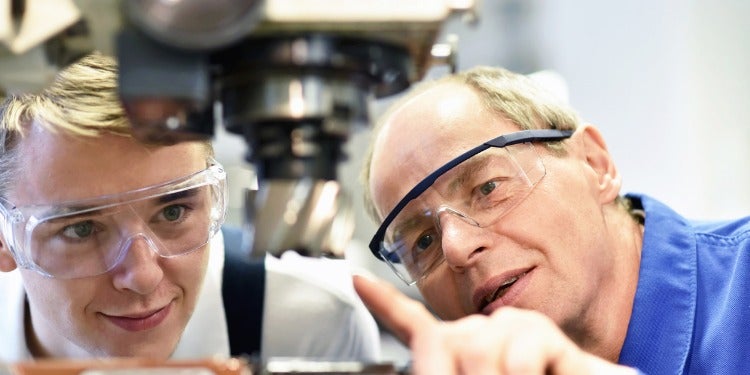 Whether you've suffered an injury on the job or at home, or have come down with an illness that keeps you out of work for an extended period, there are often times in your life that you may be unable to work and experience a long-term absence from your job. When it's time to return to work, it's important you're fully prepared – especially if you are still recovering.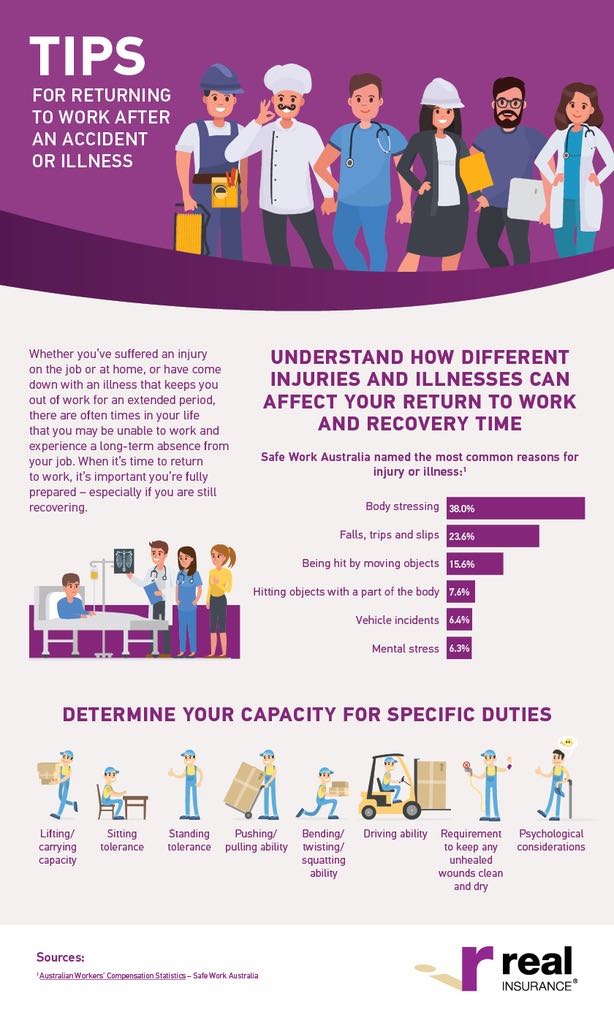 Understand how different injuries and illnesses can affect your return to work and recovery time
Safe Work Australia named the most common reasons for injuries or illnesses.
Body stressing: 38%
Falls, trips and slips: 23.6%
Being hit by moving objects: 15.6%
Hitting objects with a part of the body: 7.6%
Vehicle incidents: 6.4%
Mental stress: 6.3%
Determine your capacity for specific duties
Lifting/carrying capacity.
Sitting tolerance.
Standing tolerance.
Pushing/pulling ability.
Bending/twisting/squatting ability.
Driving ability.
Psychological considerations.
Requirement to keep any unhealed wounds clean and dry.
20 Mar 2019
Real Insurance is an award-winning provider of life insurance.