How life insurance protects you at every stage in life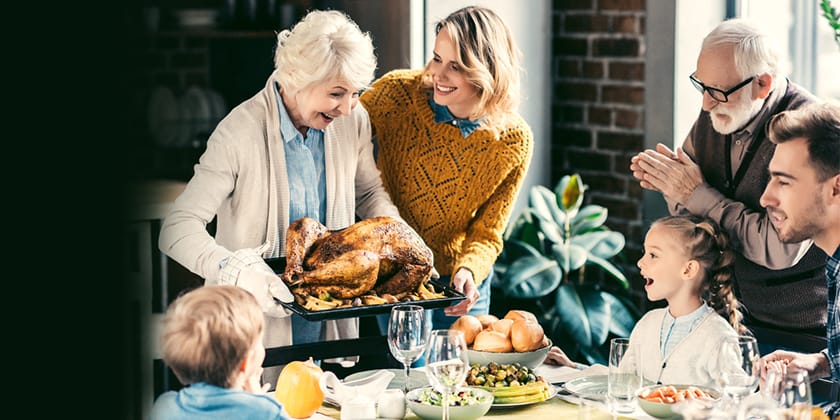 At every life stage, it's important to recognise that unexpected things can happen to you and your family no matter what you do to minimise the risks.
Life insurance is designed to help families manage these risks through all stages of life. It can be set up to suit your lifestyle with optional cover for greater protection including insurance for: serious illness, total and permanent disability, and children. It protects you and your loved ones against financial distress caused by serious illness and death.
Whatever happens to you, you'll want to ensure your loved ones avoid financial hardship and continue maintaining their lifestyles. Understanding how life insurance protects you at every stage of life will help you get started.
Singles
Singles may have a more relaxed attitude towards protecting themselves against the possibility of illness or death, but Life Insurance can protect your lifestyle and your extended family or close friends in a number of ways.
Consider how your parents, siblings or extended family members would cope if you became seriously sick or if you died suddenly. Would your loved ones be left with your debt, mortgage payments or other financial burdens?
If you become ill and need treatment, will you be able to sustain your lifestyle while you recover, or will your family have to help you out financially? If you were to become terminally ill, what would happen?
The right type of life insurance can protect you and your family by making sure any debts you leave behind are taken care of such as a mortgage, car repayments, or credit card debt. It could also help your family retain assets such as a house that's been partially paid off, and help you keep your financial independence if you're terminally ill.
Couples
Your life will change when you get married or set up a home with your partner. You may be taking on debt by buying a house or furnishing a new apartment, and this combined with sharing your life with someone means a major shift in outlook and financial plans. In addition, couples without children may be more concerned about building wealth, enjoying their lifestyle, and working towards career goals.
In the event you become terminally ill or seriously injured, you can maintain your lifestyle until the end without burdening your partner financially. And if you pass away, your partner is less likely be in stress from your financial commitments, which can include car repayments, mortgage/rent payments, and other debt. Even without your second income, your partner may still be able to meet repayments and retain your home and other assets within the household.
Young families
Young families tend to have top household priorities of providing for the family and paying the rent/mortgage. If you're in a young family household or about to start having kids, have you thought about what would happen to your family if you were to pass away or become terminally ill? Would your family need to use its savings to get by?
If you already have life insurance, you should consider increasing your benefit amount to make sure it's enough to cover your family's living costs if something unexpected happens to you. As your family grows, you'll be facing additional costs such as school fees, childcare costs, and higher living expenses. If you, your partner, or both of you pass away without life insurance, your children could be left with no financial security unless you have a sizeable amount of money saved.
With the right life insurance, your young family can also be protected if you suffer a terminal illness. The benefit will allow you to spend quality time with your family until the end without worrying about money.
Maturing families
As a maturing family, you're most likely relying on your income to fund your lifestyle and to put away money for retirement. All this is happening while managing everyday living expenses, rent or mortgage payments, and your children's expenses.
The right life insurance for maturing families can help your partner and children maintain their lifestyle if the unexpected happens and you pass away suddenly. The benefit payout may help them keep the family home without financial hardship, or provide you with medical care if you're sick or permanently injured.
If you would like to know about planning your retirement, download our Retirement Planning Guide.
Empty nesters and seniors
Whether you're close to being a retiree or an empty nester, your key priorities at this stage are most likely to add to or preserve your retirement nest egg to ensure you'll have enough to maintain a comfortable lifestyle. You'll also be looking to protect what you have saved, and you may be providing a moderate level of financial support to your children.
Life insurance for seniors can rid your worries about your partner and children experiencing financial hardship if you were to get sick, become injured, or pass away unexpectedly. While empty nesters and seniors might have a significant amount of money saved up in their super and retirement nest eggs, unexpected expenses can rapidly use a sizeable chunk of this wealth.
Funeral costs, medical costs, and outstanding debt can create financial stress for loved ones you leave behind. If you're terminally ill, medical and care costs can drain your partner's retirement savings. If you're still paying off debt or if your partner isn't self-sufficient, it is then even more vital to have life insurance.
Whether you're a young single, recently married, or retired, life insurance can protect you and your loved ones. In the event of terminal illness, you'll receive a lump sum benefit that can be used to pay off debts and help you make the most of your remaining time with your family. If you're seriously injured, you and your partner can still achieve your wealth goals without worrying about the loss of a second income. If the unthinkable happens and you pass away suddenly, life insurance can help your family avoid financial hardship.
By reviewing your life insurance in the face of changing financial priorities and goals at each stage of life, you can enjoy peace of mind knowing your family will be protected no matter what happens. Real Insurance offers award-winning, affordable life insurance for singles and families. To find out more about how we can help protect your financial security, learn more about our Life Insurance or contact us for a chat today.
4 Jul 2018
Real Insurance is an award-winning provider of life insurance.