Free things to do on the weekend in Australia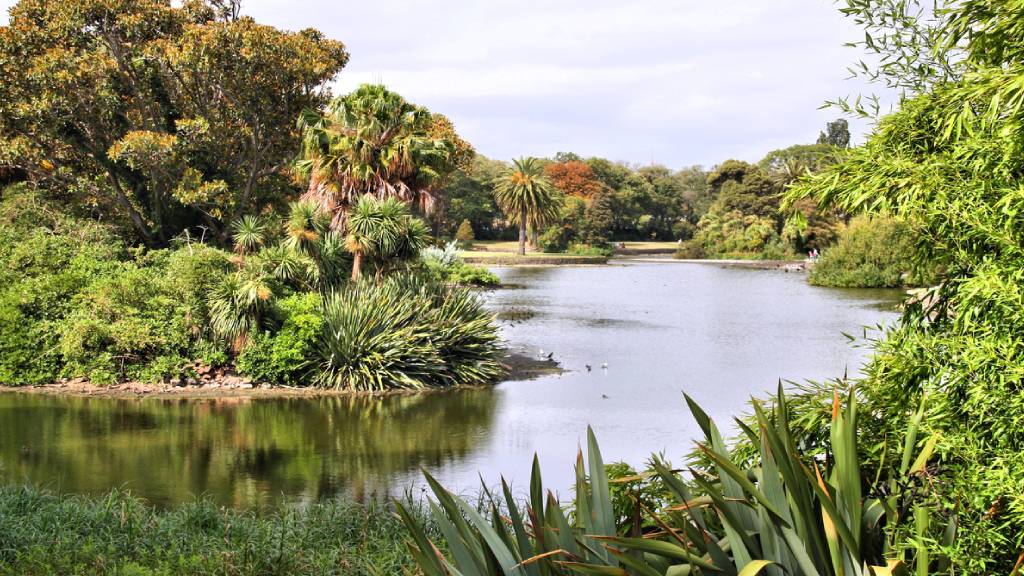 Australia has the perfect climate any time of year to get outside and try some new activities. Keep it real with these top activities around the country that won't leave a hole in your back pocket.
Sydney
Sydney can be expensive, but there are still many low cost options for weekend fun around the city. Take a walk through the Royal Botanic Gardens near the Sydney Opera House, with an amazing view of the harbour, it is a popular spot for walkers and picnics. Other free options include walking across the Sydney Harbour Bridge where there are amazing photo opportunities across the city. Visiting Government House is free and is an amazing display of gothic revival architecture. Alternatively going for a run around Sydney Harbour, not only does not cost anything but is great for your health. Training for a local running event is much cheaper than joining a gym.
Melbourne
For transport in the City of Melbourne take the free City Circle tram. The historical tram takes a 30 minute circuit around the city centre and you can hop on and off as many times as you like. Being hailed as Australia's little slice of Europe, Melbourne has many laneways to discover with street art adding vibrant colour around the city. The cultural capital of Australia has many galleries with free entry including the Australian Centre for Contemporary Arts and the National Gallery of Victoria. For a foodie adventure, wander up to the Queen Victoria Market, selling a wide range of fresh foods and delicatessen treats. Visit on Sunday when Queen Street is closed and converted into an outdoor café area specially catered towards families.
Perth
Try snorkelling in Shoalwater Islands Marine Park. An hour south of Perth are the crystal waters of Shoalwater, rich with shipwrecks, reefs and home to penguins, sea lions and bottle nosed dolphins. Another activity is taking a day trip to York. An hour and a half drive from Perth on the Great Eastern Highway is Western Australia's first inland heritage town. Featuring Victorian and Federation buildings, it lives up to its 'Historic Town' status. Other Perth options could be taking a trip to Cottesloe Beach or fishing from the Mandurah Estuary and Peel Inlet.
Adelaide
In Adelaide the South Australian Museum and the Art Gallery of South Australia have free admission. The museum houses historical artefacts including Egyptian mummies, Aboriginal artworks and materials, a giant squid and a fossilised dinosaur. If you have a sweet tooth, take a free tour of Haigh's Chocolate factory to get behind the scenes of how chocolate is made. Depending on the time of year, you could also check out the Adelaide Fringe Festival featuring many local and international art acts.
Brisbane
In Brisbane head to Southbank Beach, the only artificial inland city beach in Australia. It boasts 4000 cubic metres of sand and enough water to fill 3 Olympic swimming pools! South Bank beach is also surrounded by a large open area for kids to explore. If you are interested in architecture why not check out St John's Cathedral, the only cathedral in the world still being built with gothic medieval methods. Take a free tour Monday to Saturday between 10am–2pm. Brisbane also caters for the animal lovers and has the Daisy Hill Koala Centre which is also free and open every day 10:00 am–4:00 pm.
Canberra
In the capital there are many budget conscious options, you might visit the Australian War Memorial, where you can take a free guided tour with a Memorial guide. You could also head to the High Court of Australia and watch a case unfold or visit the National Gallery, Museum and Library of Australia. An arty option in the capital is Canberra Glassworks, a working glassworks that is open to the public, funded by the government and is wholly dedicated to contemporary glass art.
Hobart
Climb Mount Wellington! At 1271 metres above sea level, the peak has amazing views of Hobart CBD and is often covered in snow even in summer, due to the westerly winds that blow over the top. Alternatively you could take a road trip to Launceston and spend the day there. A vibrant city with an amazing local wine and food scene, this town has lovely Georgian architecture streets to wander down.
Darwin
Watch the sun go down over Darwin Harbour as the tropical skies of the north put on an amazing and dramatic display of colour. The best place to watch from is Fannie Bay, after you've visited the Fannie Bay Gaol during the day. An important heritage place for the Northern Territory, this is where the last executions took place in 1952, with the gaol operating from 1883. Or for a peaceful afternoon, go fishing off Stokes Hill Wharf where it will cost you nothing to drop a line in the water.
13 Jun 2013
Real Insurance is an award-winning provider of life insurance.