It's time to holiday locally: Your regional weekender guide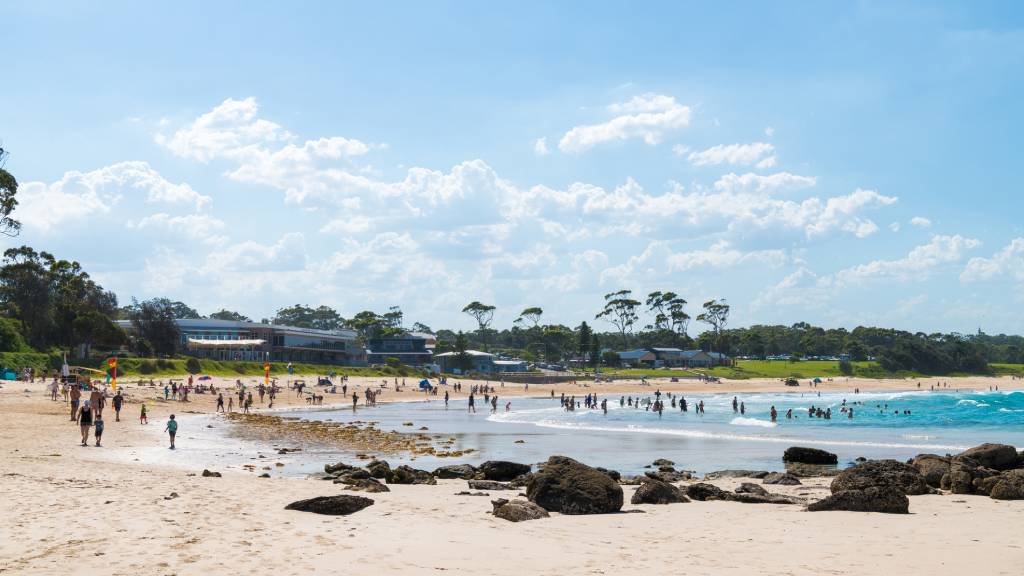 2020 has been a devastating year for the Australian tourism industry. Not only did one of the worst bushfire seasons in recent memory destroy many amazing regional areas (in late 2019), but the effects of COVID-19 have led to no international holidaymakers, tourism businesses shutting down, and Australians delaying their travel plans.
But now, with most of the country getting on top of the outbreak, state and federal governments are encouraging citizens to get back out there and holiday in regional areas. Not only is it a great way to escape for the weekend, but it's the best way to reinvigorate local economies.
Local tourism keeps regional economies alive
The good news is that despite having no international visitors for the foreseeable future, you can do your part – and it will probably be more impactful than you think. According to research from Austrade, domestic tourism contributed more than $60 billion to the national economy in 2018-19, with 74% of that coming from local holidaymakers.
So, where should you go on your next local holiday? Here are some amazing regional spots – and some tips for what to do when you get there!
Bowral, NSW
As the largest town in the Southern Highlands and just a short 90-minute drive from Sydney, it's no wonder Bowral is such a popular place to visit. The lush surrounds and historic manors will take you back in time, but there's still plenty of fun to be had over a weekend.
What to do: Take a stroll along the Cherry Tree Walk; visit the Bradman Museum and International Cricket Hall of Fame; climb Mount Gibraltar.
Cheshunt, VIC
Even local Victorians may have never heard about Cheshunt, a tiny village town tucked away in the Upper King Valley. If you're looking for somewhere to relax and unwind, there are few places better.
What to do: Head to Lake William Hovell to fish for redfin and trout; explore wineries dotted around the immediate area; use it as your home base for snow trips to Mount Buller.
Mollymook, NSW
If a beach escape sounds perfect for summer, head three hours south of Sydney to Mollymook in the Shoalhaven area. It's the perfect mix of surf, dining and entertainment options, as well as old-fashioned South Coast hospitality.
What to do: Snorkel or dive around the headlands; learn to surf; enjoy a round at Mollymook Golf Club; if you're lucky, you might even spot dolphins dancing in the bay.
Cape Jervis, SA
Right on the western tip of the Fleurieu Peninsula you'll find stunning Cape Jervis, a little under 90 kilometres from Adelaide. It might officially only have a population of 264, but this tranquil spot is all the rage with South Australians and interstate travellers.
What to do: Stroll the starting spot for the 1,200km Heysen Trail; explore the Deep Creek Conservation Park; take in the sights at Morgan Beach.
Harrietville, VIC
The Great Alpine Road cuts straight through the Gold Rush town of Harrietville – blink and you'll miss it. Here, you'll find the incredible history of a goldmining settlement as well as the birthplace of the very first Lawn Mower Grand Prix.
What to do: Spend a morning or afternoon hiking the Bungalow Spur Trail; learn all about the Victorian Gold Rush at the Harrietville Museum; be amazed by the Tronoh Dredge Swimming Hole.
Killcare, NSW
Another 90-minute drive from Sydney – this time north to the Central Coast – will land you in beachside Killcare. Kick back, relax and enjoy the sand and surf, or go all out and charter a yacht around the Brisbane Water.
What to do: Surf, swim or sail; hike the Bouddi Coastal Walk; take to the sea on a kayak or paddleboat; immerse yourself in phenomenal Indigenous art at the Bouddi Gallery.
Stanthorpe, QLD
Close to the QLD–NSW border is the Granite Belt's popular 'secret'. Stanthorpe is a small town about three hours' southwest of Brisbane, and it's quickly gaining a reputation among wine and cider lovers. Spend a day, a weekend or even a week exploring all it has to offer.
What to do: Take your pick of nearly 50 wineries in the area; trek through Girraween National Park; take a selfie in front of the Big Apple.
Right before a big trip is a great time to review your insurance policies – including life insurance or car insurance. You can get a quick quote online today, or call Real Insurance on 1300 007 325 to find a product that suit your needs.
11 Nov 2020
Real Insurance is an award-winning provider of life insurance.