Getting a dog: What do I need to consider?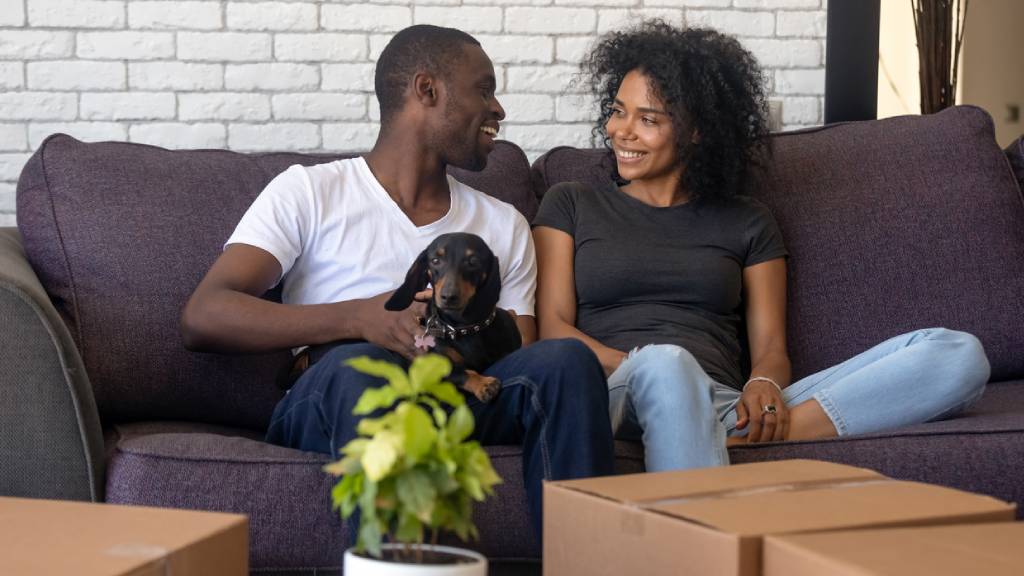 The RSPCA Smart Puppy Buyer's Guide is a good starting point when you are considering getting a dog. Just as you would never (hopefully) buy a car on colour alone, there are also various factors that need to be considered when choosing a dog. Here are just a few.
Age and life span
A dog is a long-term commitment. There are plenty of types of dogs that live well past fifteen years, so it's essential to consider if you will be in a position to look after your pet in years to come. If you are looking to buy a puppy, be absolutely sure you have the time and patience to care and train them.
Dog temperament
While every dog is unique, there are often traits specific to certain breeds. It's essential to research the type of temperament. For example, a hyperactive dog may not be the best choice for seniors, and a very quiet dog may not suit a very active owner.
Care factor
It's important to consider the amount of care your chosen breed will need. Some dogs require a lot more exercise than others (all dogs generally need a daily walk – even quiet dogs). Long-haired dogs may need hours of grooming. And puppies will require extra commitment in terms of time and training. Remember dogs also require a financial commitment. It might be a good idea to consider pet insurance to help with vet bills in case of accidents or illness.
Lifestyle
Before choosing any animal, it's essential to take a look at your own lifestyle. Do you travel a lot for work? Are you out socialising every weekend? Are you out all day? Then consider how that might impact on your pet and whether you have someone who can look after your dog whenever you're unable to. Consider also that while some dogs are laidback enough to laze about at home while you're at work, others may fret when left alone for long periods, or even suffer severe separation anxiety.
In short, it's vital to assess both your lifestyle and your future arrangements and whether you can meet the dogs' behavioural and physical needs before making your decision. That way you'll find the perfect canine match.
Looking for a dog or puppy
If you're looking for a new dog or puppy, check your local RSPCA centre or shelter. There are many wonderful puppies and dogs out there looking for new homes. See RSPCA adopt a pet website.
Check out reputable animal rescue groups It's a sad reality that there are hundreds of thousands of unwanted, abandoned dogs and puppies all over the country. It can be very difficult finding loving homes for all of them and this can unfortunately lead to euthanasia. For that reason alone, many people are now happy to help a dog in need by choosing a rescue dog as their new pet.
How do rescue groups work?
Rescue groups actively try and find homes for animals in need of a good home, and while searching they sometimes 'foster out' animals to caring people who are willing to look after dogs short-term.
Where can I find a rescue dog?
There are many animal rescue organisations throughout Australia. An internet search for 'rescue dogs' will bring up a list of possibilities. Alternatively, you might also phone a local vet who may be able to assist with information.
How much does a rescue dog cost?
The cost of a rescue dog will vary from one organisation to the next, but they tend to be very reasonably priced. Rescue animal shelters are not profit driven. Their primary goal is to find homes for animals in need of a good home.
What are my choices?
The choices are endless. Generally these organisations will have a list of available animals, which are sometimes available through a search on their website. Rescue animals vary in age and type. Each animal 'listing' will include a detailed description of the dog, its temperament and whether it's good with other animals and children.
When you bring a dog home, it should be for life. So before deciding on any pet, it's vital to spend time with them and make sure you're committed to caring for them for as long as needed. That way, you'll be giving at least one dog its well-deserved happy home and saving a life.
Download the RSPCA Smart Puppy Buyer's Guide
20 Jun 2013
Real Insurance is an award-winning provider of pet insurance.