Best ways to exercise with your pet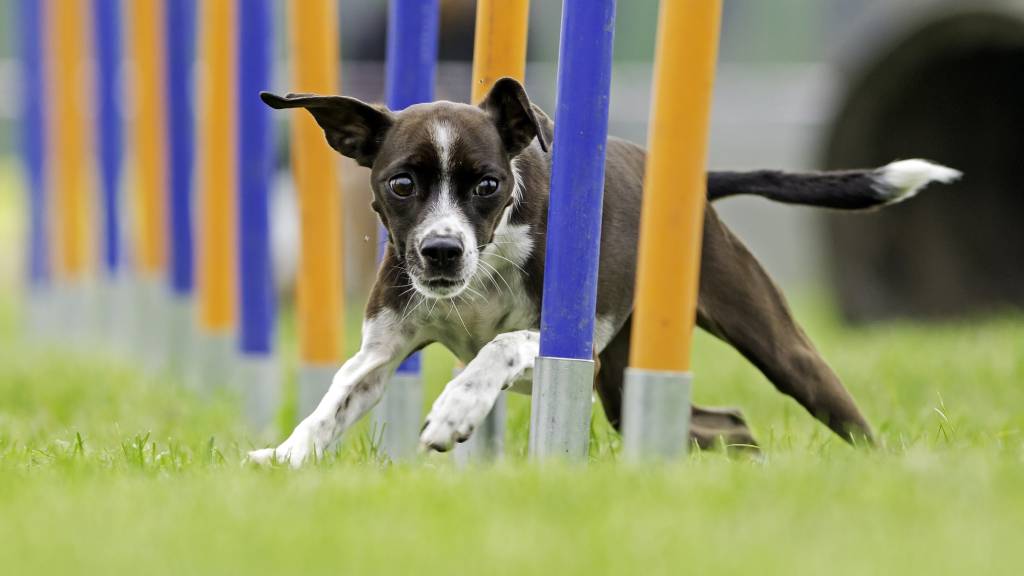 For most pets, getting out of the house and doing some exercise is the best part of their day and helps them stay physically healthy, but are there health benefits for pet owners too? Exercise is a great way to stay healthy and keep your mind active – so why not combine the two and start exercising with your pet? Here are some ways to shake up your normal exercises and get your pet involved for some physical fun!
What to consider before starting a new exercise regimen
Just like joining a new gym or running group, you'll want to assess your own ability before kick-starting your pet-friendly exercise regimen. Similarly, ensure the exercises will match your pet's activity levels. Older dogs, for example, won't be able to run as fast or as far, while puppies need only a very small amount of outdoor exercise as their bodies are still growing.
The safety of your pet and other people is of paramount importance if you'll be exercising out in the community. That means keeping your dog on a leash at all times, and ensuring your pet is appropriately trained (i.e. they won't start fighting if another dog or person approaches them!).
Also be aware of any pet-free zones. Many national parks, for example, don't allow pets to roam free, so plan your exercise route before heading out the front door!
Here are four easy ways to exercise with your pet:
Take your pet along on an obstacle course
While most dogs absolutely love to play fetch until they are exhausted, you can give them double the stimulation with an obstacle course. All it takes is a few objects you might have around the house or out in the shed – a hula hoop, some planks of wood and bricks to make a ramp, a cardboard box for a tunnel – and you can build your very own DIY obstacle course. Follow your dog as they tackle each obstacle for some great high-intensity cardio while you're at it!
Agility training is also becoming hugely popular in Australia. You can join clubs in your city or take them for one-off sessions to see how they enjoy it. Your furry friend will likely burn a few more calories than you, but you can run alongside them or even do a mini bodyweight workout of push-ups, sit-ups and burpees every time they finish a round.
Use the whole park for a game of fetch
If your backyard isn't big enough, seek out an off-leash park where you can really let your legs run free – and your pet's!
Play a game of mega-fetch by throwing the ball and trying to beat your dog to it – trust us, your pet will always win if you throw it far enough! Also make sure you plan it, so you'll have most of the park to yourself. Early in the morning or just before sunset are perfect and you won't have to worry about too many other dogs trying to interrupt your game of fetch!
Bring your pet on hikes and long walks
There's nothing quite like getting out into nature for a long walk or a challenging hike. Not only is it great for your own mental wellbeing, but it will make your pet very happy to come along – think about all those new smells!
Do a bit of research about where the best walks are in your local area – ensuring they are dog-friendly – and then set aside a day for a few hours of exercise with your best friend.
Here are some guides to popular walks and dog parks (where you can exercise your pet) in Australia's capital cities, do a search to find local and regional areas too:
Join a dog walking group
We know it's sometimes hard to get the motivation to exercise on our own, but while we can entertain ourselves with other things, our pets rely on regular exercise to keep their minds active and their bodies in check.
If your furry friend is getting a little mopey or if you can't seem to find the time to take them on a walk every day, think about joining a dog walking group. Not only is it great for socialisation – for both you and your pet – but it will get you both out of the house and into some fresh air every week.
Bond with your pet while getting fit
Exercising with your pet is a great way to bond and to keep each other healthy. Daily activities will also help them avoid obesity-related illnesses which can cost a lot in vet bills!
While you stay on top of your pet's exercise regimen, you can also protect yourself financially if they should unexpectedly fall ill or get injured. Find out more about pet insurance today or call us on 1300 106 465.
4 Sep 2020
Real Insurance is an award-winning provider of pet insurance.