How to keep your pets safe over the holidays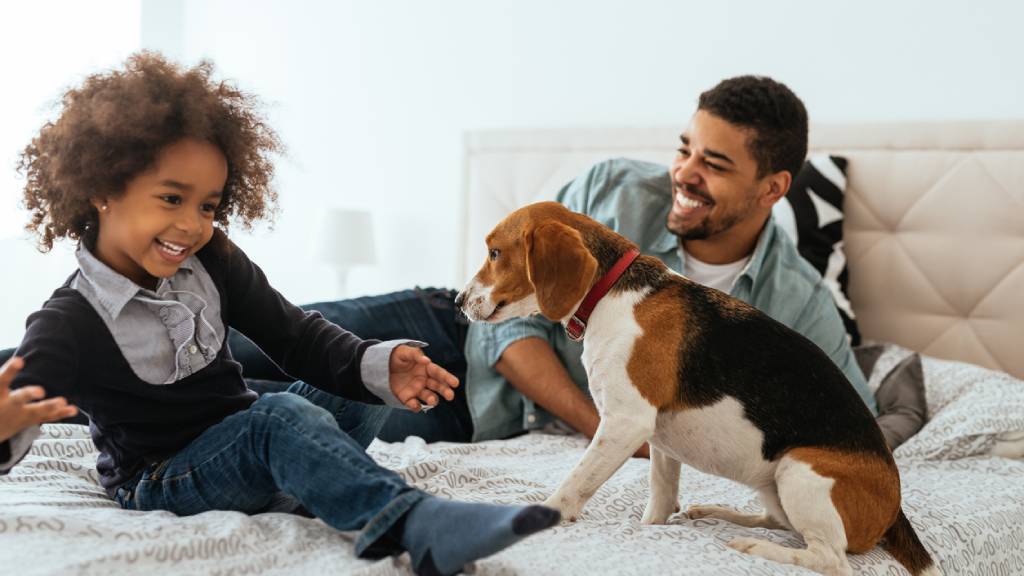 We all want to make the holiday season fun and safe for the whole family and this includes your pet – after all they are part of the family too. The below tips will help ensure your furry friend also enjoys the festivities, without injuring themselves or others.
Put your Christmas tree in a corner
If possible, place your Christmas tree in a corner, blocked off from excitable, curious pets. Remember, all those shiny ornaments, tinsel and flashing lights might look great, but to your pet they're just an invitation to explore – and pretty soon, to drag to the floor.
There's also the added concern that ingested tinsel can potentially block your pet's intestines, with expensive surgery being the probable outcome.
It's important to note that gift wrapping paper, string and plastics can also cause intestinal blockage as they can easily become wedged in your pet's system. So it's a good idea to keep your pet away from you when wrapping and unwrapping gifts.
Pretty decorations that can harm and damage
Christmas is a time for decorating the house, but be careful where you put your decorations. As well as some being choking hazards for pets (such as decorative candy canes), a wagging tail can easily knock over any uncovered candles and cause nasty burns…or worse.
The solution is simple – place any burning candles on high shelves or mantles, away from curious and/or clumsy pets, plus any decoration that could be swallowed should be placed higher up the tree.
Fireworks going off with a bang – and a howl
Many animals are naturally scared of fireworks; it's the loud bang, the flash of light and the smell. In fact, many animal rescue centres report the holiday season as one of the major times for picking up strays and runaways, on account of a pet getting scared and bolting at the first Roman candle.
Keeping your pet inside is the easiest way to ensure your pet is safe and secure come fireworks time. You can also make things more palatable for your pet by drawing the blinds and leaving inside lights on to minimise the flashing, and also leaving a radio on to give your pet other noises to be preoccupied with.
An alternative is to have your pet outside with you, on a leash and with plenty of pats and hugs to reassure them that, despite the night sky being lit up and enormous noises going off everywhere, everything really is ok!
But despite your best efforts, sometimes your pet might just run in fear. This is when having your pet registered and microchipped is a sensible precaution, allowing the relevant authorities to return your terrified tabby or petrified pooch to you when things have settled down.
Getting out of town? Don't forget who is home alone
The festive season is a natural time of year when families go on holiday, and sometimes there's just no practical way that the family pet can be brought along. If this happens, then it's probably best to have your pet boarded at a professional kennel or pet "resort".
If this proves impossible then at the very least make sure a sympathetic neighbour or friend who is familiar to your pet is available to water, feed and, preferably, exercise daily.
Following these simple tips will help ensure your entire family, including those on four legs, enjoy the festive season.
2 Dec 2013
Real Insurance is an award-winning provider of pet insurance.