Real Insurance Volunteering at Animal Shelter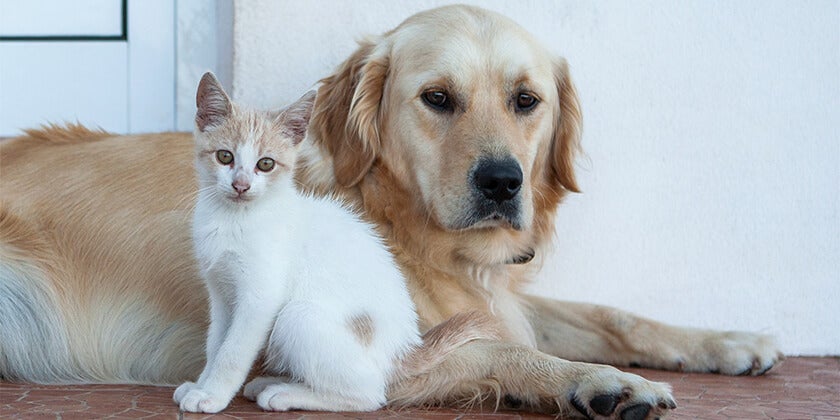 On 24th July, the Real Needs team ventured to the Sydney Dogs and Cats home to volunteer and help make a difference at this amazing animal shelter. The home has been taking care of Sydney's lost and abandoned animals since 1946. In 1999 the shelter evolved into an active re-homing facilities which prides itself on giving no time limit on any adoptable animal in their care.
Today the Home opens its doors to more than 4500 animals each year and services 11 council areas across Sydney: Botany, Hornsby, Hurstville, Kogarah, Leichhardt, Marrickville, Randwick, Rockdale, Waverley, Willoughby and Woollahra. Being an impound facility that services the community means the shelter does not refuse any animal that comes to them regardless of their temperament, medical condition or age.
Kassie, Ezmari, Jennifer, Angela, Belinda and Nip represented the Real Needs team and assisted the shelter through activities such as walking the dogs, playing with the cats, cleaning and feeding the animals and assisting with yard work. Here is what some of the team had to say about the day:
"I had the best day at the animal shelter playing and walking the dogs, also feeding them treats. The staff were wonderful and very friendly." – Nip Nilsayam
"I really enjoyed my time at the shelter. Despite the slightly run down facilities, it was lovely to see that the staff give the animals as much love and care as is possible! One of the staff members I spoke with has been there for over 5 years! Talk about a passion for your job! I was glad to hear that the Home will be getting a little more funding soon to assist with upgrades. It was hard not to fall in love with the cats and dogs there, in particular Grace the gorgeous deaf cat I got to cuddle with and Rafter, the adorable and playful Beagle that I took out for a walk." – Ezmari Prinsloo
"It was such a rewarding day. We did things like taking the dogs for a walk, cleaning their kennels, feeding them treats and best of all had play time with them. It was great to go to this shelter as I only knew about the RSPCA shelters and council shelters like these are not as recognised therefore struggle with funding. We had a great time and I instantly fell in love with some of the dogs there. It was sad to see how some of the animals have been treated before coming there but the shelter takes great care of them and they should be commended highly for that." – Jennifer Hodges
The staff at the Sydney Dogs and Cats home were very grateful for the support we provided on the day, saying:
"The support that we receive from our Corporate Volunteering Days helps us with our goal of preventing the unnecessary euthanasia of healthy, loving, domestic pets, young or old or with special needs, by re-homing them and giving them a second chance at life! Thank you again and we look forward to welcoming you to the Home again soon!"
24 Jul 2013
Real Insurance is an award-winning provider of pet insurance.