How to determine the send-off you want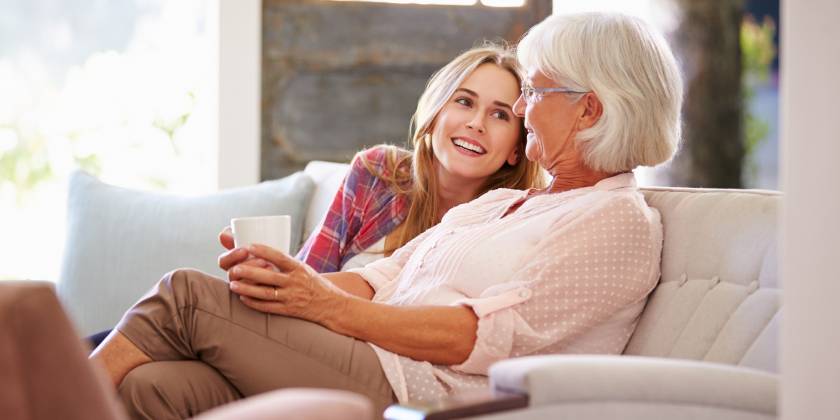 Did you know that more than half of Australians would prefer to be cremated once they pass away? Thinking about your final farewell can be challenging, but a few moments considering the type of final send-off you might want will benefit you and your family in the long run. You get the fitting farewell you deserve and have control over the most important decisions, and you can ensure that your final wishes are honoured by your family and friends. Perhaps most importantly, your loved ones won't be burdened with difficult choices on your behalf when they are mourning your passing.
If you are ready to take those few moments right now, here's what you should start considering. Download our Personal Funeral Planner template to get started on the basics.
Your values
Taking the time to think about your personal values is the first step in getting a farewell that suits your specific preferences and style. How have you lived your life? What do you care about most? What are your priorities?
This should help you develop the big-picture plan for your farewell:
Will it involve a large group of family and friends, or just your nearest and dearest?
Will it be a lavish affair with all the trimmings or something quite simple?
Is religion or spirituality part of your life?
Will environmental concerns or other issues play a role in shaping your decisions?
Your life
While death is a time for commemoration and mourning, it's also a chance to celebrate life. It's a time to remember happy moments and be thankful for the most important people and life events.
Think about your whole life – your story, your achievements, your successes and your challenges. Which of those would you like to highlight in your send-off? Sharing these special moments with family and friends can help guide their words for a eulogy, poem, song or prayer.
Thinking about your life can also help you decide on the overall tone of the occasion. Do you want to create a positive environment with upbeat songs and a quirky dress code? Or would you prefer a more formal, solemn setting?
Your memory
We live on in people's hearts and minds after death. And many of the choices we make about our send-off will affect how our loved ones remember us. So consider:
Whether you'd like to give loved ones the opportunity of a viewing after your death.
The type of service you prefer – church, chapel, cemetery, public space, crematorium, graveside (or perhaps you'd prefer no service or a memorial service at a later date).
Whether you should be buried or cremated.
What you'd like to happen with your remains (grave crypt or private property burial, or ashes scattered or kept at a cemetery, garden, wall niche, family home or other location).
All of these decisions will, of course, be subject to any budget limitations. It's estimated that an average funeral costs between $4,000 to $15,000 these days.
Talking to your loved ones
The final step in making sure you get the send-off you want is to talk to your loved ones about your wishes. It's not an easy topic to raise, but it's an important one. If you spend hours chatting about football or the latest TV show, take just five minutes to talk about something that's meaningful to you and your family. For added peace of mind, it might also be a good time to talk about life and funeral insurance.
Having funeral insurance means your loved ones won't have to worry about how they'll pay for your funeral. Real Insurance is an award-winning provider of funeral insurance. Call on 1300 665 287 or request a quick quote now.
Download Real Insurance's Personal Funeral Planner template to get started on the basics
Download now
26 Sep 2019