Keeping your home and valuables safe at Christmas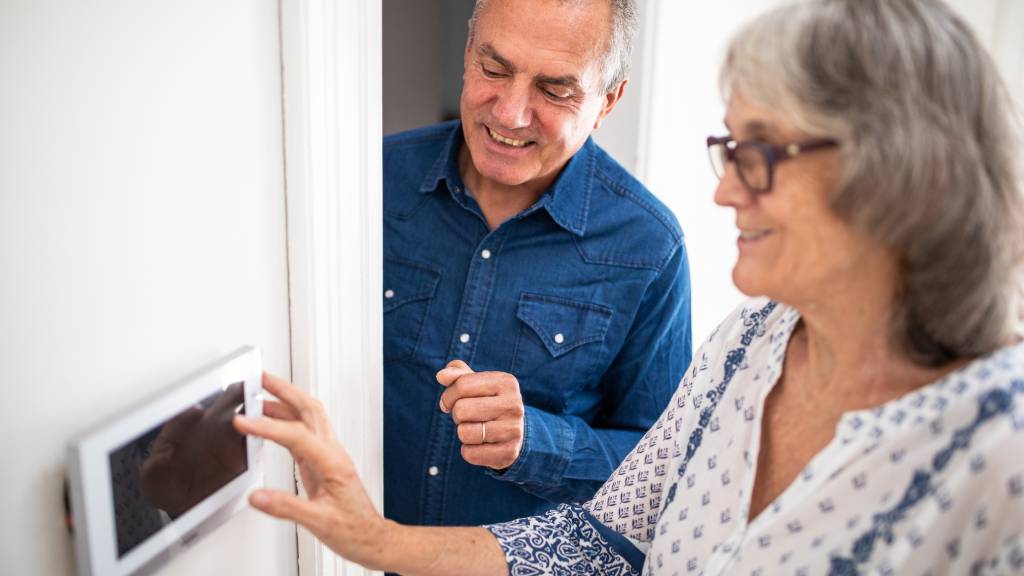 With all the excitement and commitments during the Christmas period, one of the things that often takes a back seat is home security. Unfortunately, thieves know it too. Figures from the NSW Bureau of Crime Statistics and Research show a 21% increase in property offences on Christmas Eve alone.
The increased crime over the Christmas period is largely due to the number of people on holiday and the presence of new, often expensive, items around the home.
Here are some tips to help keep your Christmas happy and incident-free.
Safety check your Christmas house décor
If you get excited about getting the Christmas decorations out when December rolls around, make sure you follow a few important steps for safety before you start decking the halls.
Christmas tree checklist
Artificial trees should be labelled 'Fire Resistant'
Real trees should be fresh, as dry ones become a fire hazard
Use flame-resistant decorations, especially if they're placed near lights
Keep the tree away from windows, as a pile of presents can attract thieves
Christmas decoration safety
When you're hanging decorations around the home, always aim for non-combustible and flame-resistant items. Also, consider where you are hanging decorations. It's a good idea to keep them away from light fixtures and heaters.
Electrical safety
According to Fire & Rescue NSW, electrical appliances and faults cause more than 40% of Australia's house fires each year. With extra lights and decorations plugged in, make sure you're taking all precautions. Use good quality power boards with surge protection, turn lights off at night or when you go out, and ensure all Christmas lights have an 'Australia Approval' number on them for safety.
Set up outdoor Christmas decorations correctly
One of the great things about Christmas is driving around and seeing all the great light displays on houses. Many people love setting up their impressive Christmas lights, but does it make you a target for thieves? Provided you take precautions, you should be able to enjoy the Christmas lights safely.
Outdoor power sources
Wherever possible, use an outdoor power source for your lights. If you do use extension leads running through your windows, be aware that the window may not close properly, and can potentially attract unwanted visitors.
Put ladders away
After you've set your lights up, make sure you pack your ladders and any other tools away. If burglars do come into your yard, they shouldn't have easy access to your home.
Keeping valuables safe when travelling during the holiday season
Many families love getting away for the Christmas period to meet their extended family and friends. Unfortunately, your absence can sometimes be an invitation for thieves to come visiting. Naturally, you want to take precautions all year round such as installing sensor lights, alarm systems and keeping everything locked. However, during the holiday season, it pays to take some extra steps to protect your home and valuables.
Lock valuables away in a safe
If you keep irreplaceable items in the home such as heirlooms and jewellery, it's worth locking them away in a safe. The same goes for cash and other valuables. If possible, try to install a hidden safe that can't be easily located by thieves.
Make it look like someone is home
Creating the illusion of someone being home is always useful. Try these simple tips to make people think you're home, even when you're not.
Ask someone to collect the mail each day
Hang some clothes on the washing line
Ask a neighbour to park in your driveway occasionally
Install lights on a timer, so they can switch on and off at night
Ensure garbage bins aren't left on the street
Other Christmas holiday precautions
These extra tips can help keep your home safe from burglars during the holiday season.
Don't post on social media about the expensive gifts you've received
Don't leave piles of empty boxes outside, as it shows thieves what you have inside
Don't advertise your holiday plans on social media
Divert home phone calls to your mobile, in case thieves call to check if you're home
Remove all spare keys from around the home
Double and triple check all doors and windows are locked before you leave
Christmas is a great time of year, and it should be enjoyed by everyone. While taking extra precautions to prevent theft incidents during this holiday season, having home and contents insurance is also a way to cover your house and contents for loss or damage. Following these tips should help you stay safe, protect your home, and make the most of your time with family and friends.
9 Dec 2020
Real Insurance is an award-winning provider of home insurance.