Learn about Contents Insurance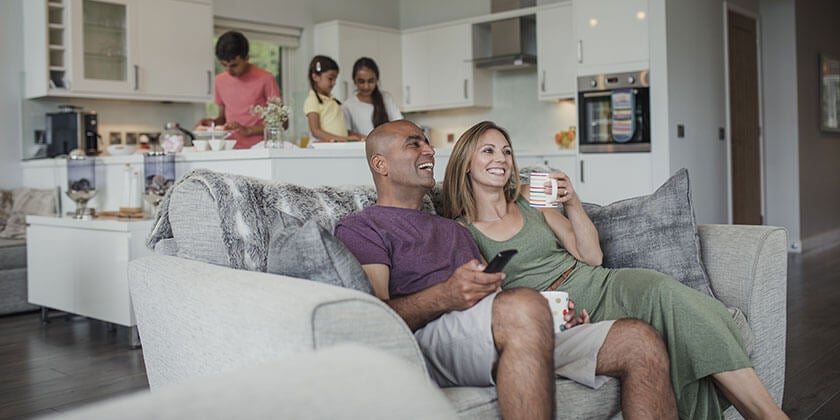 Would you like to better understand contents insurance? If so, the below article explains some of the details of what contents insurance is, how it works and what it covers.
What is contents insurance?
Contents insurance pays for damage to, or loss of, an individual's possessions while they are located within that individual's home. It is anything that is not permanently attached to the structure of the home and sometimes may include possessions kept in outbuildings or in the garden area attached to the house.
Content insurance is usually sold alongside home insurance but it can also be purchased as a stand-alone policy, especially for those who are renting rather than owning their home.
Are carpets covered by contents insurance?
Carpets generally come under contents insurance policies along with all of your belongings and valuables, including your clothing and furniture. It is recommended, however, that you check with your insurance provider before purchasing as carpets don't always fall under contents insurance.
Do you need contents insurance when renting?
When renting you are not covered by the landlord's insurance policies, therefore it is worth considering contents insurance to cover your belongings in the event of theft or damage. The owner of the property you are living in is responsible for damage or loss to the building and fittings, but you are responsible for your own possessions.
Does contents insurance cover pet damage?
Typically, contents insurance won't cover any personal belongings damaged by your pet. It may be worth considering adding accidental damage cover to your policy. However, many home insurance providers will not cover damage caused by chewing, tearing, scratching or fouling by animals.
Does contents insurance cover mobile phones?
Generally contents insurance does not cover loss or damage to mobile phones outside of your home. It also doesn't cover jewellery, cameras and sporting equipment when you take them out of your home. Some insurers may offer you the option to take out extra cover to protect your valuable items when you are out.
Does contents insurance cover water damage from sudden burst pipes?
Most home insurance policies will cover water damage from sudden burst pipes as plumbing is part of the home fixtures. It will only cover damages caused by sudden burst pipes however, in the event of a sudden storm or a sudden burst pipe as opposed to a pipe that trickles out water over months or years.
Is flooring covered under contents insurance?
Contents insurance can cover items like carpets and rugs, especially in the event of fire or flood damage. Flooring that makes up the base of the house is normally included under home building insurance rather than contents insurance as it is a structure of the house, however, it is best to check this with your insurance provider as some may differ depending on your type of flooring.
Is it compulsory to have contents insurance?
Contents insurance is not compulsory however it does provide peace of mind for when the unexpected happens . It is important if you ever become the victim of theft, fire or flood damage where you may need to replace a lot, if not all, of your belongings.
What is covered by contents insurance?
Contents insurance covers the financial cost of repairing or replacing your household personal possessions and furnishings. These items could include curtains, furniture, portable electrical appliances, clothing and jewellery. Contents insurance is different to building insurance as it doesn't cover you for the actual structure of your property.
What is the difference between contents and buildings insurance?
The difference between contents and building insurance is that buildings insurance covers the physical structure of the property including the walls, roof and floors, while contents insurance covers items inside the property. These include items like furniture, electrical appliances and clothing.
29 Jan 2019
Real Insurance is an award-winning provider of home insurance.