Single and buying a house? Here's what you need to know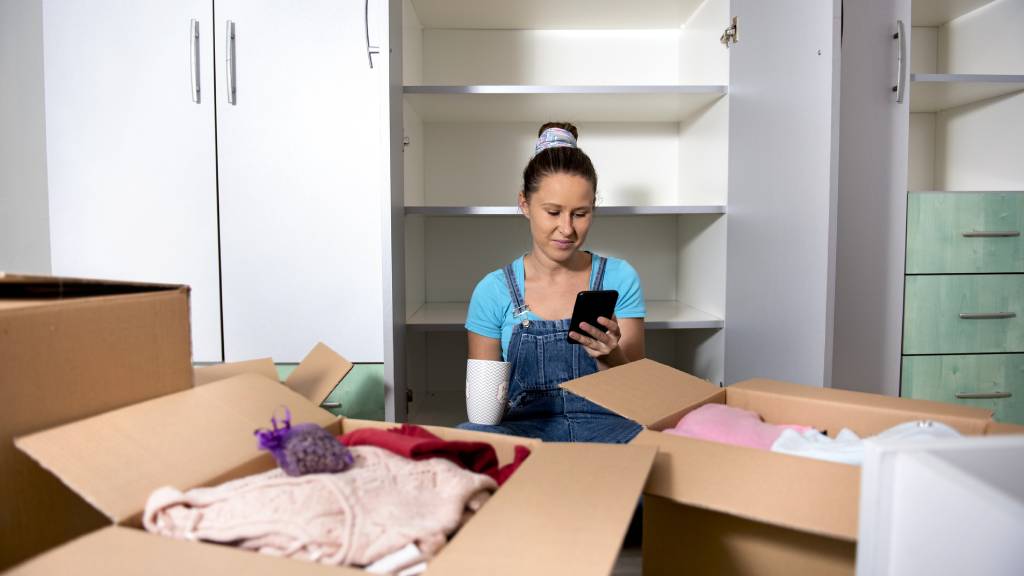 Buying your first home is a hugely exciting time – and doing it on your own is a growing trend.
In fact, around 30% of first-home buyers in 2017-18 were single people living alone.
That said, if you're buying solo there's lots of information you need to know first – plus a few decisions to make – before you pick up the keys to your new place.
From assessing how much you can borrow to saving a deposit and even choosing a home loan, here's what you should consider before jumping in.
What's your borrowing power?
Figuring out what you can comfortably spend on a property is the first step in the home-buying process. Going over your budget can usually be the difference between comfortably repaying your mortgage and struggling with day-to-day debt, so it's a smart move to plan within your means.
Examining your budget can help you work out what you spend each month, while a mortgage calculator can give you an idea of how much you might be able to borrow and what your repayments might be. It'll also help you figure out what kind of deposit you might need to save in order to start shopping for a property.
What kind of deposit will you need?
The deposit is the biggest upfront cost when buying a property – and it can be a challenge to save it on one income. If you're able to live at home and save, that can be a huge help, as can swapping your car for public transport and cutting back on expenses where you can. But you might find that other strategies work better for you – it's all about working out what you can manage. Talking to a financial adviser might help you start a savings plan that works for you.
Lenders usually ask for at least a 5 percent deposit when getting started, but this means you'll need to pay for Lenders Mortgage Insurance (LMI). This is an additional payment added onto your mortgage that protects the lender if you're unable to meet repayments. You can avoid paying LMI if your initial deposit is at least 20 per cent of the home's value.
It's a good idea to consider other costs you might need to factor in too, including mortgage fees and charges, conveyancing fees, building inspections and insurances. Home and contents insurance can help protect your investment (and all your stuff, too!)
Where should you buy?
Finding the right location is important. Do you want to live in the property you buy, or are you interested in 'rentvesting'? Rentvesting is an increasingly popular strategy for first-home buyers which involves buying in a location you can afford, and renting where you want to live.
Whatever you decide, make sure you do your research. You might like to start with searches via Domain or RealEstate.com.au – filtering your search according to whether you're after a flat, house, townhouse or any of the above! Don't forget to set up email alerts so new properties hit your inbox as soon as they appear on the market.
Attending open houses on weekends is also a great way to start getting a feel for what's out there and the type of properties that fit within your budget.
What grants are open to you?
If you're a first home buyer, you may be eligible for the First Home Owner's Grant (FHOG) – a one-off grant that's paid to you if you meet all the criteria. The grants on offer may differ depending on where you live.
There's also the First Home Super Saver Scheme that might be worth looking into, and
some Australian states and territories may also offer stamp duty exemptions, which can help you further reduce your costs.
And the recently introduced Family Home Guarantee scheme is designed to help single parents get a home loan to buy a property with a 2 percent deposit (the government guarantees the remaining 18 percent).
Choosing a home loan
So, what do you need to consider with a home loan? It's a great question.
You need to weigh up the features you want and how much the loan will cost you in fees – you can request key fact sheets from different lenders to compare loans and comparison rates, or chat to a mortgage broker who can walk you through your options.
Many home owners opt for a principal and interest loan which gets paid back monthly over 25-30 years, but it all depends on what you feel works best for you. You might also want to ask about redraw facilities and off-set accounts, and the different types of interest rates available.
Once you've chosen a lender and a home loan, getting pre-approval for a certain amount is essential before you go property shopping. That way, you're free to put down an offer if you find something that fits the bill!
Saving a deposit, researching grants, factoring in costs such insurances and researching the market are all part of getting your foot onto the property ladder. And whether you're doing it alone or with a partner, it's important to get all the information you need and seek advice from a mortgage broker if you need to.
23 Jun 2021
Real Insurance is an award-winning provider of home insurance.