Top tips to help you reinvent your business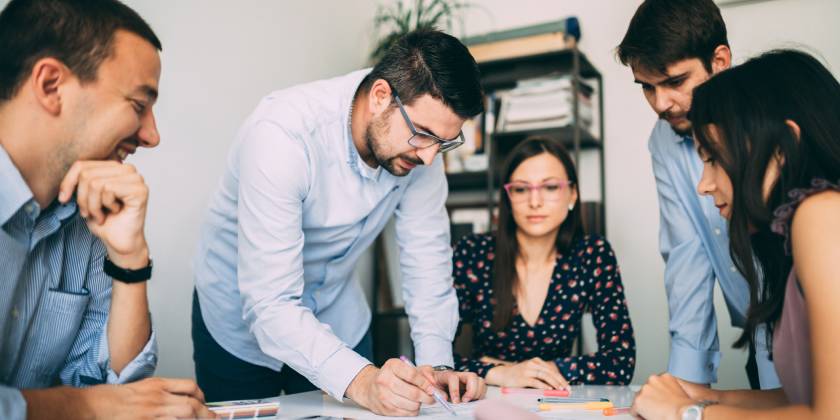 With customer-facing businesses closing their doors and most Australians spending all their time at home, there are plenty of new hurdles for business owners to overcome. The good news is that this is the perfect opportunity to embrace the online world and transform your sales strategy.
With global e-commerce sales set to top $4.5 trillion by 2021, if you're not already offering customers a digital option then your competitors have a head start. Let's explore what you can do to reinvent your traditional business into a digital powerhouse.
Let your staff work from home
Even before the coronavirus pandemic forced non-essential employees to work from home, the majority of Australian employers were already offering remote-working options to staff.
One of the faster ways to get to grips with the digital revolution is to enable your staff to work from home. There are plenty of tools to help your business stay connected; most Australians are turning to common applications such as Skype, Microsoft Teams, Zoom, Google Docs, and more. Having daily Zoom meetings to catch up and make sure everyone is staying on track is also worth looking into.
Accountability is necessary when everyone is working from home, but also be aware that your employees can thrive if given the opportunity to self-manage – so try not to fall into the trap of calling them many times a day to check in!
Be open and honest with customers
Any major shift to your operations will be challenging for you and your staff, but it will also shake things up for your customers. To keep them loyal to your business, ensure the lines of communication are always open.
If you have to change your business hours or offer new ways for them to place an order, then let them know about these changes as soon as possible. You can post updates on your social media channels, send direct emails, update your website and even give your biggest customers a phone call to let them know how business will operate from now on.
Create a strategy to move your business entirely online
For a business transition to succeed, it needs to be built on a foundation of strategy. If you're only starting to investigate how e-commerce works, then you may want to hire an expert or ask your staff to assist with the move online.
Update your website – and also ensure there's a mobile-friendly version for shoppers who are on the go. You can make the sales opportunities easier for customers to make purchases by giving them a range of secure payment options such as PayPal and Afterpay as well as regular credit and debit cards.
Finally, use your social media profiles and keep your followers updated on all the happenings in your business. Australians say social media is one of the most effective channels for businesses to advertise what they are selling, so take advantage of its explosive power.
Prepare for a long-term shift to business operations
Changes to the business landscape can seem short-lived but there's always the possibility of long-term or even permanent changes coming in. It's important to view this transition as a permanent shift rather than a short-term arrangement.
It can be a good thing: where your business can adapt and recognise the improved benefits of going digital. Like any good strategy, keep evolving with the times and you'll be able to stay head and shoulders above your competition.
While growing your business, it might be a good idea to ensure you are properly covered for any unexpected changes in other parts of your life. Check out Real Insurance for details on available products that may be suitable for you or call on 1300 007 325.
19 May 2020
Real Insurance is an award-winning provider of income insurance.