Know your pool rules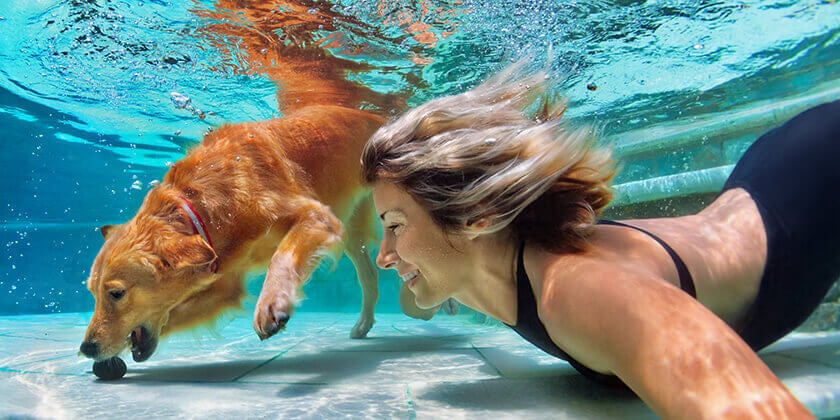 474 people on average are hospitalised for non-fatal drowning in Australia each year, with swimming pools the leading location accounting for 36 per cent of incidents.
Responsibility for pool safety ultimately lies with pool owners. While the government's legislative framework is set up to guide the way, well maintained swimming pools and vigilant adult supervision are key to keeping these areas safe.
Find your state safety information at the below link, and continue reading for NSW specific regulations.
What's required in NSW
As the state with the highest number of drowning deaths in recent years, it's more important than ever to ensure your NSW pool rules are being met.
Take this opportunity to check if your pool requirements are up to date, starting with these essentials.
If you own a swimming pool in NSW, it needs to be registered on the NSW Swimming Pool Register.
Owners of premises with swimming pools, including inflatable swimming pools, must ensure their pools comply with fencing laws.
All new pools (built from 1 July 2010) must be surrounded by a fence that separates the pool from the house.
Pools built after 1 August 1990 but before 1 July 2010 must be surrounded by a fence that separates the pool from the house. Some exemptions will apply if the pool is part of a very small property (less than 230 square metres), a larger property (two hectares or over), or a waterfront property.
Pool owners must maintain a "non-climbable zone" around the pool to prevent children climbing over fencing and into the pool area. This includes keeping trees, shrubs, barbecues and pot plants in check.
Don't forget spa pools. These also require fencing if they're not covered and secured by a lockable child-safe structure such as a door, lid, grille or mesh.
If your inflatable or portable pool can be filled to a depth of 300mm or more it must be surrounded by a safety barrier separating it from any residential building or place adjoining the premises.
Be aware inflatable swimming pools come with serious hazards too such as toddler drowning, electrocution, and illness from unsanitised water.
Pool fencing
A fun situation can quickly turn dangerous when it comes to curious and nimble young children around swimming pools. That's why it's important to make sure your pool fencing meets all the NSW safety requirements, which includes the pool fence:
be at least 1.2m high (as measured from the finished ground level)
not leave a gap at the bottom bigger than 10cm from the finished ground level
not have gaps of more than 10cm between any vertical bars in the fence
if containing horizontal climbable bars, have these spaced at least 90cm apart.
Selling or leasing a property with a pool or spa
If you are selling, buying or leasing a property with a pool, the pool must have a Registration Certificate, and a valid certificate of compliance or occupation certificate issued within the last three years. A copy of that certificate must be given to the tenant, and if it is a non-compliance one, the vendor is transferring the obligation to get a certificate of compliance to the person buying the property. The buyer will then have 90 days from the date of settlement to fix the issues and get a certificate of compliance.
Make sure you allow enough time to organise a swimming pool compliance inspection with your local council or a private certifier prior to renting or selling a property.
Why all the certificates?
The law revisions on buying and selling property with a pool were part of the Swimming Pools Amendment Act 2012. They were strengthened to ensure pool owners complied with child-resistant barrier requirements to further protect the safety of children around backyard swimming pools.
You can check if a swimming pool already has a certificate of compliance at the NSW Swimming Pool Register, which provides information on registered pools and whether a certificate of compliance has been issued. Search by the property address to get started.
For more detailed information, NSW swimming pools are regulated through the Swimming Pools Act 1992 and the Swimming Pools Regulation 2008.
Protecting what's most important
A simple self-assessment of your pool's current state and requirements is one easy way to protect your family in the backyard. And when it comes to all their favourite things inside the house, checking in with your home and contents insurance can make sure your most important assets are protected too.
11 Jul 2018
Real Insurance is an award-winning provider of life insurance.