Understanding the implications of underinsurance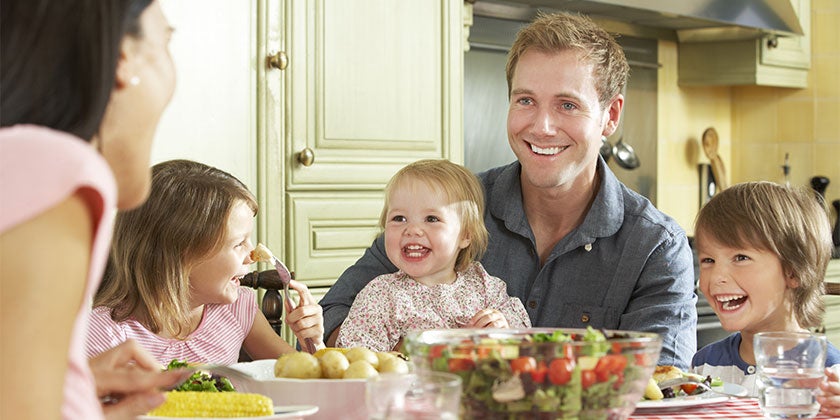 Taking out less cover than you need might help you save on premiums, but it can end up costing you and your family in the long term. Underinsurance is a major problem for Australian households, and you might not even be aware you have insufficient cover. The effects of underinsurance can be far-reaching and could lead to significant hardship for yourself and your loved ones, so you'll want to learn about the risks of underinsurance and find out how to avoid them.
What is underinsurance?
Underinsurance is when you don't have insurance or when you have coverage but it's insufficient for your needs. If you don't have insurance and something unexpected happens, you need to finance the loss yourself.
If you do have insurance with insufficient coverage and need to make a claim – whether it's car, house, life, or some other type of insurance – the amount you need to claim is less than the amount you're eligible for. If this occurs you will have to cover your own costs of rectifying the issue or you'll need to finance the loss yourself. While underinsurance means you pay less on premiums, the resulting difference in how much you can claim could exceed what you've saved on premiums.
How are Australians underinsured?
Whether it's health, car, life, income, pet, or some other type of insurance, it's possible you don't have it at all or your current policies are inadequate for your needs. We're exposed to risk in all areas of life: driving on the road, health and lifestyle factors, economic uncertainty, and when travelling overseas. Insurance is a great way to minimise exposure to risk, but we don't always get it right.
Families
The Family Protection Survey recently found 38 per cent of Australian families don't have life insurance, despite 91.3 per cent of Aussie parents agreeing life insurance cover can ease the burden of a worried mind.
Nearly a quarter of Aussies were not confident that the insurance they have would be enough, and only one in three were content they had enough life insurance cover. 35 per cent of those surveyed said if they died, their families would suffer hardship. A typical young family requires $680,000 of life insurance, but the median level of cover is only about $258,000.
Life cover
Research shows the median level of life cover for Australians provides for only 61 per cent of basic needs and 37 per cent income replacement level. A large proportion of Australians rely on the life cover provided through super, however; the default level provided through super often doesn't meet the needs of typical Aussie families. The median default level of super cover meets only about half the needs of households with no children, and less than 25 per cent of the needs for families with one child. For families with more children, the life cover is even more inadequate.
Other types of cover
Aussies are also underinsured in other areas, including income protection and home and contents insurance.
Income protection – Median levels of income protection insurance in Australia provides for just 16 per cent of needs.
Total and permanent disability – Median level of total and permanent disability cover meets just 13 per cent of needs.
Home and contents insurance – The average level of home contents underinsurance is $40,300.
Implications of underinsurance
Underinsurance can have wide-ranging impacts, from creating a heavy financial burden on families to financial hardship and challenges in the event your payout is not sufficient for your needs. For example, if your home was damaged by flood or fire, you could find you have inadequate funds to replace your furniture and contents. Underinsurance can also lead to a wider social and economic cost, forcing the government to cover expenses through provision of welfare payments and provide more services with taxpayer money.
Financial hardship
Underinsurance can lead to significant financial hardship for individuals and their families. Without adequate insurance, you'll end up struggling financially in the event you lose your job, fall unwell, or if something else unexpected happens. You might need to sell assets or rely on government welfare if you exhaust your savings.
If the unexpected happens and you're inadequately insured, you might be unable to pay your mortgage, take care of your bills, pay your children's school fees, or even meet your day-to-day living expenses. If you get sick, you might be unable to pay for the medical costs and physical care you need.
Family burden
Your financial hardship can affect family members, too. Whether it's your partner, your children, or your extended family members, the people you're responsible for can end up being adversely impacted if you become unable to work. If you're ill and can't afford care, family members may have to step in to provide you with the care you need. The impact can be long-lasting, potentially extending to the next generation in your family.
Social and economic costs
Underinsurance doesn't only affect you and your family; it comes with major social and economic costs. Some estimates suggest life underinsurance alone costs the Australian government $57 million a year. Income protection underinsurance costs the government $260 million each year, and total permanent disability underinsurance costs the government $1.3 billion a year.
How to prevent underinsurance
Prevent underinsurance by regularly reviewing your financial circumstances and the insurance cover you need to protect for assets and to support your broader financial plans. Talk to your adviser, if you have one, or your insurer about what you consider would be the right level of cover for your needs.
Get informed – Read your product disclosure statements carefully and understand what your policy covers and does not cover. Talk to your insurer if there is anything you don't understand.
Consider your existing finances – Think about the level of savings you have set aside for emergencies. How long would this allow you to last without an income coming in? Is this likely to allow you to absorb certain costs that could be covered by insurance? If no, then you should consider additional insurance cover.
Focus on needs and replacement costs – Remember, it is about what you would need to have to replace items, maintain current living standards, and cover ongoing financial obligations in case something unexpected happens. Life, income, and total and permanent disability are some of the key insurance types you may consider reassessing. However, don't forget about other areas where insurance is important such as your car, home, pet, funeral, and travel insurance.
Update – Your family's insurance needs will change as your composition changes, so adjust and update regularly. With each addition to your family or lifestyle change, get in touch with your insurer to make sure your insurance cover is adequate.
Budget – Budget for your insurance premiums as you would with any household expense, and see them as an important risk-management measure that will protect you and your household against life's uncertainties.
Realise risk is part of life – We'd prefer not to think about it, but assessing potential risks is the best way to be prepared for unexpected events in life.
Ensure you're covered for the unexpected
Underinsurance is a significant concern for Australian households, and the impact in event of a claim can be considerable on you and your family. By recognising you may need more cover and reviewing what level of cover you need, you can better prepare for unexpected events and protect yourself and your loved ones.
Working with a reputable and cost-effective provider like Real Insurance ensures you can get the right level of cover at a competitive price. Our award-winning insurance products deliver real savings and value, so contact us today to find out more about our life, serious illness, income protection, and other types of insurance. Alternatively, you can request a quick quote online now.
6 Jul 2018
Real Insurance is an award-winning provider of life insurance.