Top 10 natural disasters in Australia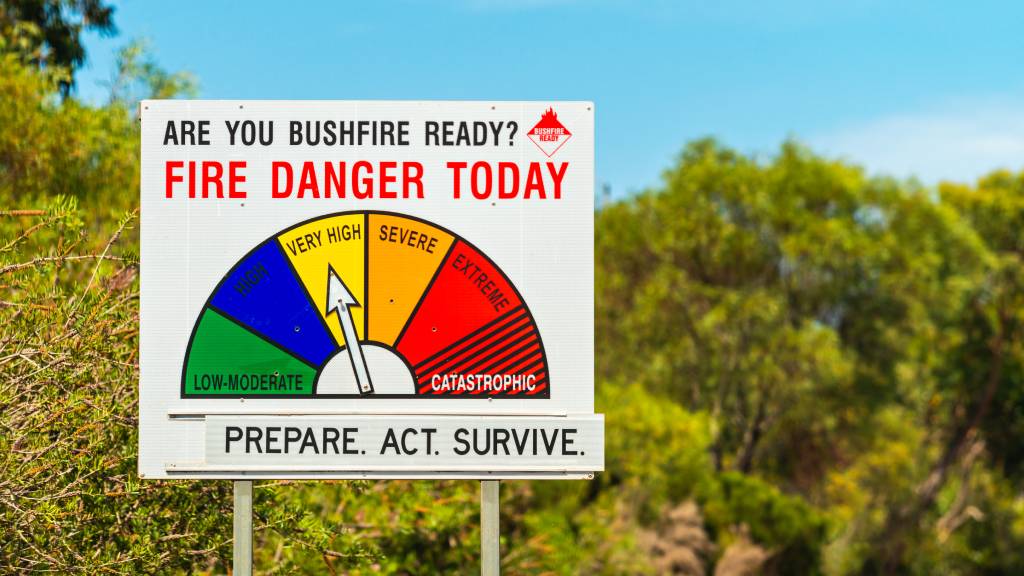 Australia is a truly amazing country with beautiful beaches, sunny weather, and an incredible outback for the more adventurous. The large continent offers a diversity of landscape, climate and habitat, however along with that, also comes some dangers.
Bushfires and floods are regular occurrences and can leave whole communities devastated every year. Whilst we do have picture postcard perfect summers, on the flipside the real Australian story is of a dry old continent with a harsh environment. Here are 10 of the worst natural disasters in Australian modern history.
Cyclone Tracy 1974
This was the largest cyclone to ever hit Australia and wreaked havoc across Darwin on Christmas Eve 1974. By the next morning on Christmas Day, most of the town's inhabitants were completely homeless and Darwin was cut off from the world without any means of communication.
It wasn't until later in the afternoon that Canberra and the rest of the country knew about the tropical cyclone that took 71 lives.
Newcastle Earthquake 1989
On 28th December 1989 at 10:27am an earthquake measuring 5.6 on the Richter scale hit the coastal city of Newcastle. The death toll was 13 people and another 160 were injured amidst the billions of dollars' worth of damage that was caused. The quake could be felt in neighbouring locations and tremors were felt as far away as Albury.
Sadly, many of the town's historical buildings were damaged as well as 35,000 homes. The earthquake brought attention to the building standards in the city, as many lives were lost due to unstable structures which could not withstand the tremors.
Victoria Bushfires, Black Saturday 2009
A day that will never be forgotten in Australian history. In the lead up to this horrendous day, temperatures across the state had hit historical highs of up to 46.4° and conditions were ideal for the spread of fires with north westerly winds up to 100 km/h and the state having experienced a very dry spell. The fires burnt whole communities to the ground in a very small amount of time, making escape for residents very difficult.
These fires taught a harsh lesson of the importance of bushfire preparation for the home, as houses which were prepared withstood the flames much more than those who weren't. The fires claimed 209 lives and are in the top 10 worst fires internationally and the worst in the world of the last 10 years.
Brisbane Floods 1974
The floods of 1974 in Brisbane occurred when the banks of the Brisbane River broke and spread through the city and surrounding areas. The floods happened on Australia Day when continuous rain flooded the CBD, claimed 16 lives and caused extensive damage to around 6,700 residential homes.
While not as high as the floods in the 1800s this flood was considered to have been worse due to Brisbane's rapidly increasing population at the time.
Queensland Floods 2010–2011
These recent Queensland floods left three quarters of the state declared as a disaster zone and resulted in the forced evacuation of thousands of people. Communities and towns were left damaged when the Fitzroy and Burnett Rivers flooded as well as the Condamine, Ballone and Mary Rivers. The Lockyer Valley was also hard hit and devastated communities.
Eventually the overflow of water impacted Brisbane River, which lead to 70 towns being flooded, killing 35 people. The floods led to crop damage causing price increases for the rest of the country. These were the worst floods in Australian history in relation to damage to infrastructure and the size of the cost to rebuild.
Tasmania Fires 1967
In a span of 5 hours, 110 fires raged around southern Tasmania claiming 62 lives and leaving 900 injured. This devastating day in 1967 became known as Black Tuesday. In terms of loss of property and lives, it was one of the worst disasters that Australia had seen at that time.
One of the worst fires was the one that encroached on Hobart which came within two kilometres of the centre of Hobart. Half a million acres of land was burnt, leaving an estimated 62,000 farm animals dead and 7000 people without homes.
Ash Wednesday Bush Fires 1983
These were a series of bush fires occurring on "Ash Wednesday" (16 February 1983) that raged across South Australia and Victoria. Over 180 fires burned across the states, aided by years of drought and lack of humidity.
There were 75 deaths in total, many of which were a result of sudden and violent wind changes. Large numbers of property were damaged, Livestock perished, and numerous native animals killed or later destroyed. 2545 people lost their homes, which amongst other things added to make this one of the costliest disasters at that time.
Black Friday Fires, Victoria 1939
At the start of 1939 Victoria was once again hit with blazing fires, otherwise known as Black Friday. On January 13 after a long, hot summer the 1939 Victorian bushfires fanned by strong winds, took the state by storm, causing widespread destruction.
These fires were the most destructive to the environment Victoria has ever seen, with millions of hectares of bush being affected and it taking decades for nature to recover. The 30's blaze claimed 71 lives, with ash falling as far away as New Zealand.
Hunter Valley Floods 1955
During February 1955 after unprecedented rain fall, 25 people lost their lives when the Hunter River burst its banks. Heavy rain caused from La Niña weather conditions developed a monsoonal depression and the catchment flooded.
The flood created an inland sea the size of England and Wales, with the inland city of Maitland being completely inundated by floodwaters. The flood washed away 58 homes and damaged another 100 beyond repair. Over 2180 homes were flooded in the region, while thousands of cattle and hectares of crops were also lost.
Meckering Earthquake 1968
On 14th October, the tiny town of Meckering in WA was reduced to just 16 houses and 3 businesses when an earth quake claimed most of the town.
Although no lives were lost, 20 people were injured and millions of dollars of damage was caused including railway lines and a water main that buckled. The earth quake measured 6.9 on the Richter scale and as a result of structural damage, building codes were modified to reduce the risk of damage should an event of this scale occur again.
14 May 2013
Real Insurance is an award-winning provider of life insurance.