Christmas holiday fun with the grandkids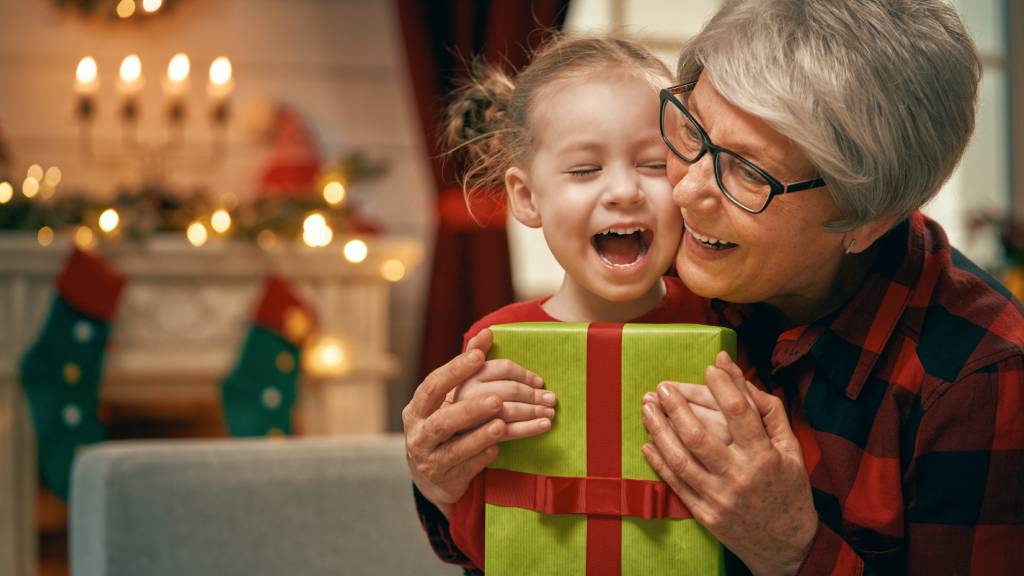 Grandkids – all the joy and love of children, with the added bonus of being able to give them back at the end of the day!
With the Christmas holidays upon us, now is the time to start preparing for the activities that will keep your grandkids entertained and allow you to enjoy every precious second with them.
When the sun's out
Put on a show stopping, crowd-pleasing concert, with everyone performing – and one of your grandkids as the Master of Ceremonies!
Lie on your back in the backyard and watch the clouds passing overhead. Soon enough you'll all start to see animals, shapes and famous people in the clouds.
Have a picnic in the backyard or local park– followed by a game of soccer or Frisbee.
Paint the fence or back shed – with water. No harm done, but hours of fun. Plus, hard workers deserve a workman's lunch (Tip: it's just a sandwich and a piece of fruit in a brown paper bag. But that's how the workmen have lunch!)
Get a green thumb – and dirt on everything else! All kids love to get their hands dirty, so why not take advantage of that and plant some flowers or vegetables with them. That way, when they come back to visit you can always see how the flowers are going.
Better yet, plant some trees with them. These will be great reminders of the fun times you spent together when both the trees and the grandkids are grown up.
Remember to be sun-safe when outside with kids and slip.slop,slap, seek & slide. Get tips for sun safety from www.sunsmart.com.au.
Indoor fun
Make up a story. It's not hard. Gather the grandkids and start with "Once upon a time there was a …", and now a grandchild takes over, and everyone takes it in turns saying a sentence until you have a story that leads to an end.
Play keep'em ups with a balloon. Feet, head, shoulders – you can use almost any body part (no hands!) but you can't let the balloon touch the ground. But you should probably settle for setting a Personal Record rather than go for the world record (23hrs and 36 minutes, apparently!)
Simon says have fun! Sometimes the simplest games are the best. Anything that gets them standing, laughing and moving about is a sure-fire winner, so Simon says "dance!"
Make your own comic book – with yourselves as the heroes! Don't go overboard (unless you or your grandkids are great artists). Just rule up a few pages in panels and fill them with drawings and word bubbles.
Find out what was the last book your grandchild read and then, with their help, put the story on as a sock puppet show.
Set up a pretend store. Take some of your food and groceries from the cupboards and have them shop. You can each take turns shopping and being the shopkeeper.
The great thing about grandkids is that they are only too willing to have fun, so they'll more than meet you halfway on any suggestion you can make. Plus, they no doubt have plenty of ideas of their own that they will be delighted to have you join in on.
Of course, it's also important to remember that there's nothing wrong with a little quiet time to give you time to recuperate before the next performance!
By following these tips and activities – and creating your own – you'll fill your house with laughter and be able to treasure every moment with your grandkids.
9 Dec 2013
Real Insurance is an award-winning provider of life insurance.