Climbing costs of bringing up a baby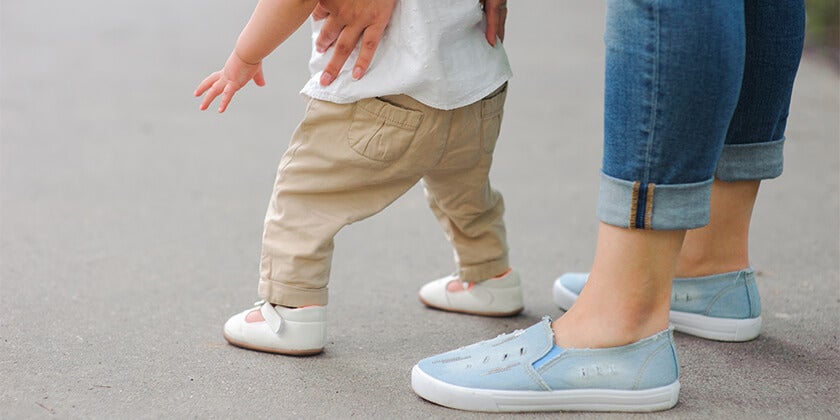 One of the joys of being a parent is watching your children grow. A familiar catch-cry from parents in the past is that children grow up too fast but considering the rising cost of childcare these days, parents might be forgiven for thinking that maybe the kids don't grow up fast enough!
Recent research has shown that the cost of raising children has jumped by more than 50 per cent since 2007, with middle-income families spending up to $458 a week to raise just one child.
While there are a number of costs associated with raising a child, childcare is the single biggest cost, with some studies believing childcare costs can set working parents back $86,724 over 18 years, even after government subsidies . With nearly an estimated 50 per cent of children aged one to four using day care services that means a lot of care.
Parents work to pay childcare costs
Sometimes a cashed up two-income household can hire a nanny, embracing the greater flexibility and assistance with household tasks that this option offers.
But most of the time parents don't really have a choice – if they want a high quality of childcare with friendly and consistent staff in a safe environment, then they have to pay the cost that comes along with these services. And to pay those costs, both parents may need to be working.
The catch then becomes that many mums go back to work simply to afford the cost of childcare fees, with little money left over from the second household income for anything else in the budget.
There are plenty of other rising costs associated with raising a child, with the more obvious ones including:
High quality baby food
Quality baby clothing, nappies and furniture
Increased transport costs, with many parents opting for bigger, safer cars to transport young families
And, at the appropriate age, education costs
Hidden costs
And there are also other hidden costs that are associated with raising a child, such as an increase in housing costs, as parents have to spend extra to live in a two-bedroom, rather than a one-bedroom unit.
The electricity and gas bills are also on the rise which increases further with a child.
Giving your expenses a trim
Most costs associated with raising a child or a family, are unavoidable. But while costs have risen by 50% since 2007, the average household income has only grown 25 per cent over the same period.
The result is a squeezing of the family budget like never before. While no parent would ever begrudge the very best for their child, now might be the time to consider your options on whether you should be a stay at home parent, or become a working parent and send your child to daycare.
Find out more about the pros and cons of being both stay at home vs working parents.
29 Aug 2013
Real Insurance is an award-winning provider of life insurance.