Real Concerns: What parents must know about tech and children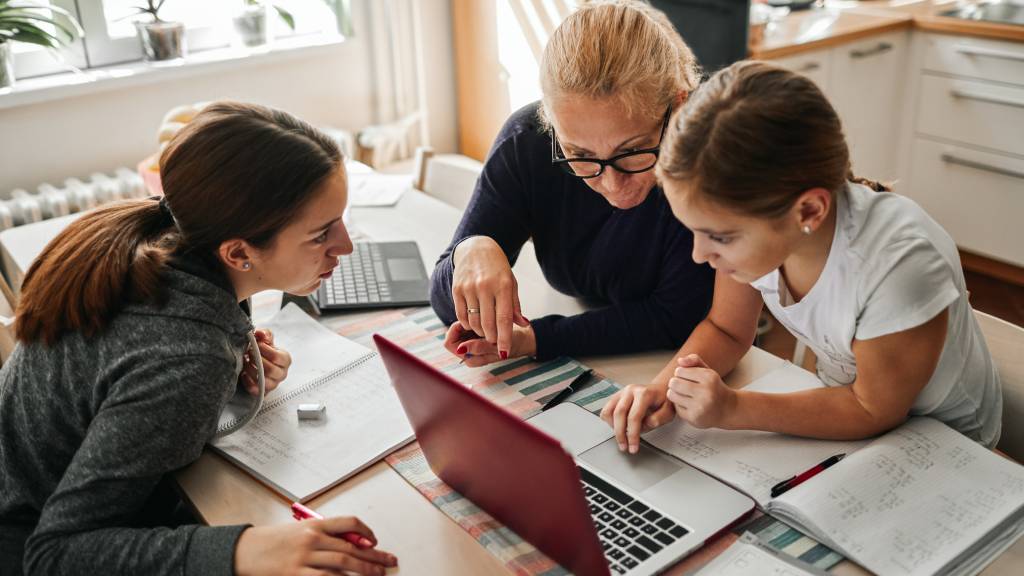 2020 was certainly a year of challenges, and many Australians are entering the new year with fresh concerns about themselves, their children and their family as a whole. One positive of everyone being at home was that it allowed families to reconnect and spend quality time together, but there are also ongoing concerns about children falling behind post-pandemic, having bad habits with food and screen time, and technology as a whole.
Here, we explore what parents are worried about as we forge into 2021, and examine some of the top concerns described in the Real Concerns of Parents survey.
2020 had a few silver linings
For many Australians and people right around the world, last year was an incredibly challenging time. From devastating bushfires that kicked off the year, to a global pandemic that led to a healthcare crisis and unexpected deaths, historic unemployment and general concerns about our livelihood for the foreseeable future.
But like every storm cloud, there was a silver lining! With offices closing their doors and encouraging staff to work from home, families were able to spend more time together. It also gave us a chance to have a fresh perspective on what's most important in our lives – focusing on our loved ones and creating quality memories with them.
With parents spending more time together with their children, this has been for some an eye-opening experience. Parents have realised certain things about their children's habits – some of which they may have never thought about before. From too much screen time, to poor eating and exercise habits, to an over-reliance on technology in their day-to-day lives, here's what Australian parents are most concerned about right now.
Keeping the whole family happy
As a parent, the most natural thing in the world is the desire for your children to feel safe, loved and happy. But because we can't always control what's happening in the outside world, it's equally natural for us to feel worried about what the future holds for the next generation.
According to the Real Concerns of Parents, almost three in four (73%) parents "are currently stressed and anxious as a result of uncertainties they are experiencing in their daily lives." Perhaps even more significant is that, following the uncertainty of 2020, the vast majority of Australian parents (89.3%) are concerned about the happiness of their family. And more money won't necessarily change that – almost two in five say they are worried about ensuring everyone is happy regardless of how much they earn.
So, how can you overcome these worries and instead focus on building a happy family? Rather than leaving the kids to spend hours on their tablets, PCs or gaming system, why not hold an impromptu games night with board games, cards, and physical activities? Not only does this give children a few hours' rest from screens, but it can be a regular bonding session that brings everyone closer together.
Making sure the kids eat well and exercise
At school, children tend to have an element of routine that gives them a relatively healthy diet plus plenty of exercise – whether it's running around with friends at lunchtime, or getting fit during physical-education classes. But when schools shut their doors in 2020, it meant that routine flew right out the window. What's more, busy parents having to work from home may not have had the time to ensure their children were getting regular nutritious meals and exercise.
According to Real Concerns of Parents, "Health concerns (i.e. efforts required to eat/exercise right, stay safe and be healthy)" was in the top three greatest overall concerns for Australian parents. While technology isn't directly responsible for getting your children to eat healthy and exercise, it is a contributor to keeping kids indoors when they could be doing physical activities instead.
That means you can reduce your concerns about technology contributing to unhealthy habits by encouraging quality family time outside. Despite COVID-19, there are still lots of things you can do all year round – from fun hikes, to homemade outdoor fitness classes, to long walks around your neighbourhood, to just kicking around the football at your local park.
The dangers of technology and the online world
Parents have long known about the dangers of the internet. But for the most part, the positives – educational capabilities, relaxing downtime, social interactions with friends – far outweigh the bad. The problem is that COVID-19 has meant children are spending even more time on their devices, especially with most schools conducting classes entirely online.
A whopping 99% of young people in Australia aged 15–17 are online, and before coronavirus struck they were already spending an average of 18 hours on the internet every week, according to Nielsen's eGeneration Report. With parents preoccupied with their own work-from-home situation, there's simply no way they can monitor their children's online activities 24/7. That's why Real Concerns of Parents found technology concerns – i.e. negative influences of the internet, exposure to dangers and obsolescence – had greatly increased over 2020 to become one of the top six main concerns for Australian parents.
While you can't simply bar your children from using their devices and getting online, you can start to implement healthy relationships with technology. First, make sure your children have scheduled breaks every hour or so, and encourage them to use that time to get outside or have a healthy snack. You may also want to limit any device use to being in a shared room of your house, so someone can always be around to monitor them. Finally, education is always a positive move – check out the Australian 24-Hour Movement Guidelines for different age groups and teach your kids about healthy screen use.
Technology may be a key part of our modern lives, but it's completely normal for parents to be concerned about how their children are using the internet and their devices. Hopefully these tips will help you create a better relationship between your family and technology – so everyone can have a happy and healthy 2021.
Since you are already looking to ensure a better future for your family, why not protect the life you've worked so hard to build with life insurance? You can request a quick quote with Real Insurance today or call us on 1300 377 325 to find out more.
21 Feb 2021
Real Insurance is an award-winning provider of life insurance.