How can you help your children settle into school?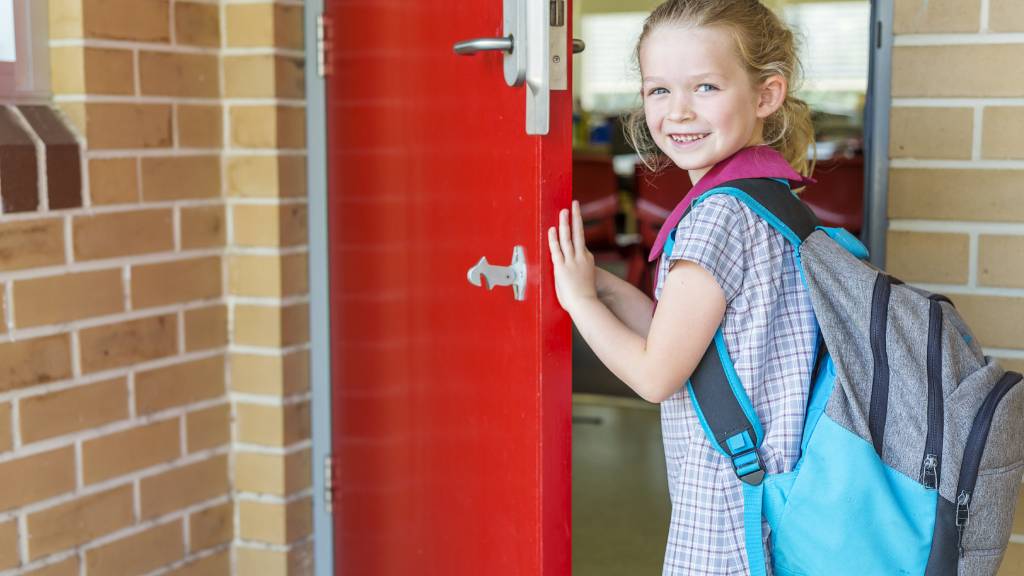 In the last week or two, many parents have sent their children off to big school for the very first time. While this can be an emotional and challenging time for you as a parent, it can also be a difficult process for your little ones, and it may take some time for them to adjust. Given all we want for our children is to protect them, we have put together some tips that might help you make the adjustment to school life a little bit easier for your child.
Settling into school
School represents a big change in your child's life, so it's normal to see a little moodiness or crankiness in your children as they attempt to adapt to this new change.
Sometimes your child might even go through a short period of bedwetting. This could be a response to any stress or fatigue they may be feeling, in which case you might want to discuss the situation with your family doctor if it continues.
Talking to your child about their day can help to normalise the process of going to school, and it also gives you an opportunity to stay in the loop about what's happening in and out of the classroom.
Being sensitive to their feelings
Children are often much smarter than we give them credit for, and they're adept at picking up clues about their parents' moods.
Because of this, it's usually best not to share your private worries with them as this can amplify their own internal concerns and make the settling in process harder. Instead, let them know that you're open to discussing anything they might want to talk about and ask them questions about their school experience that are framed in a positive way.
For example, you could ask them about any big events coming up such as a sports day or an exciting art project, to get your child to open up about what they like and don't like at school.
Network with teachers and parents
A great way to stay in the know about what's going on in your child's school life is by getting to know their teacher. After all, they are the person who sees what's happening day-in and day-out, and can give you the insight you need about how your child is settling in.
Meeting and staying in touch with other parents at your child's school can also help your little one cement a budding friendship. You can organise play dates or after school activities, and it also gives you a support network to fall-back on for things such as picking up and dropping off kids in the neighbourhood.
School is definitely a big change, but with the right preparation, you can help your child settle into their classes comfortably.
6 Feb 2014
Real Insurance is an award-winning provider of life insurance.