Keep your new family safe – whatever happens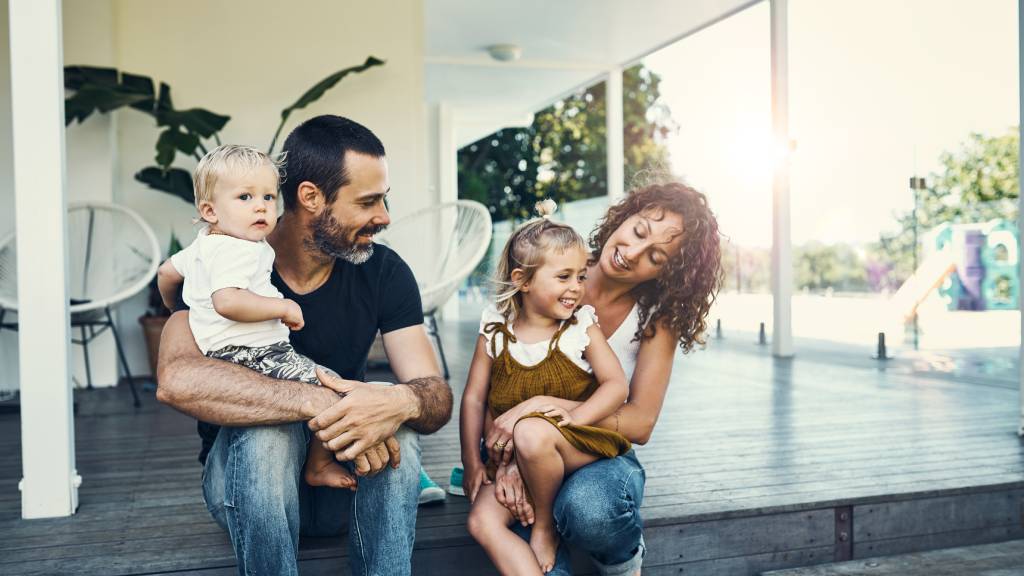 Nothing's more wonderful than watching your children grow. But providing for them is a big responsibility. You owe it to yourself and to them to be prepared for whatever the future may bring.
If you've got young children, you'll know how dependent they are on you for love, security and affection, as well as the material things. Like most parents, you want the best for your family, and you work hard to be able to provide it for them.
But even with best of intentions, things can sometimes go wrong. A bad car or work accident or a serious illness could mean you'd need to take months or even years off work. Worse still, you could become permanently disabled or lose your life.
Protecting your family's lifestyle
We hope you and your family will never have to deal with any of these situations. But it pays to have a plan, just in case. That's why it's so important to have the right insurance cover.
Unfortunately, the fact is that most Australian families have much less insurance than they should, with research showing around 95% are underinsured.
The good news is that the right insurance cover is both affordable and easy to get. For a small weekly payment, you can help to provide for your children and your family's lifestyle, no matter what happens to you and your partner.
Here are some of the options you might want to consider:
Income protection insurance looks after your most valuable asset by paying up to 75% of your monthly pre-tax income if you can't work because you are injured or sick.
Life insurance and total and permanent disability insurance helps to protect you and your loved ones if the worst happens, with a valuable payout if you die or become permanently disabled.
The right insurance can help your family take care of debts and cover day-to-day living expenses, including bills, childcare, cleaning and cooking. So you can be confident that no matter what happens, your family's future is in good hands.
Find out more
Read more about the right level of cover for you and your family or get an Income Protection quote.
5 Nov 2012
Real Insurance is an award-winning provider of life insurance.