Real Conversations: Jobs of the future, the real 2021 impact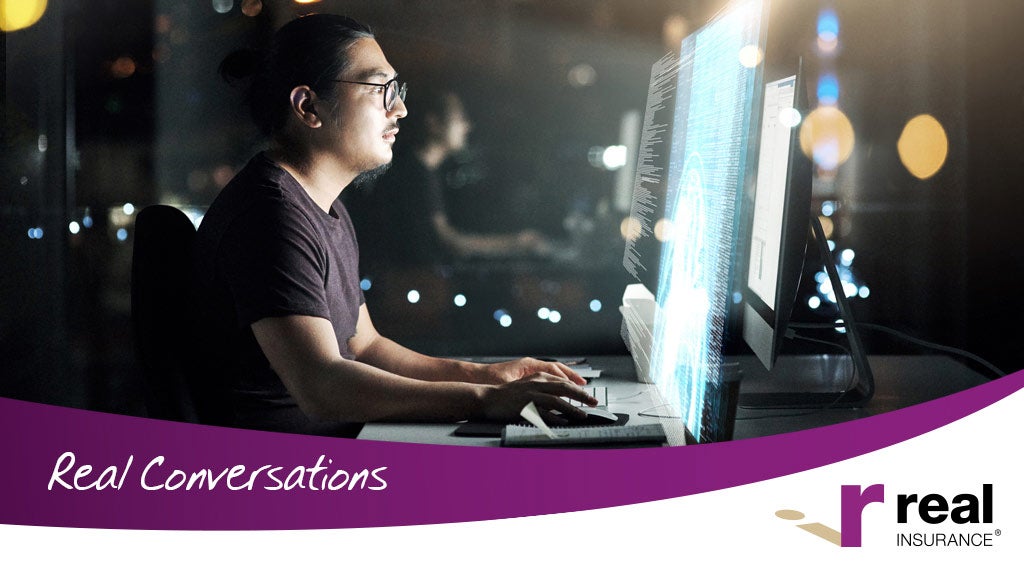 Last year, as the 2020 COVID-19 pandemic swept across the globe, it affected people in many different ways. It caused massive disruption and isolation, as schools and workplaces across the world closed, sending a shudder down the spine of every parent (and non-parent!) as they worried for the future.
Entire industries ground to a halt, and businesses had to pivot to meet the changing demands of their customers. Unfortunately, many small businesses across Australia closed their doors, with some unlikely to ever open again. In April 2020, almost 600,000 Australians lost their job.
For all the catastrophe and drama that 2020 brought, it's not all bad news.
As futurist Anders Sörman-Nilsson told Yahoo Finance back in May 2020, "pandemics have a history of spawning cultural and labour transformation. Just as the Spanish Flu and Black Plague shifted ways of working, COVID-19 will lead to an even closer relationship with technology, with the rise of machine learning, artificial intelligence and robotics".
So, what does a 2021 "post-COVID" job market hold for the future generations of Australia?
The pre-COVID job market
It would be remiss of us not to note the changing job market is not entirely COVID-19 related. While the impacts of the pandemic have shaken world economies to their core, change has always been part of the emerging job market.
When was the last time you had a daily milk delivery, or sat and listened to music while a garage attendant put petrol in your car? Do you queue in line to have your groceries scanned, or do you use the self-serve checkouts now?
Jobs become obsolete, and that's the nature of the job market. The world changed with the pandemic and shifted significantly, and there continue to be jobs that disappear as we move and progress. For every traditional job that fades away, other previously unthought of jobs emerge. In 1990, who could've imagined working as a social media influencer, a remote web developer or an Uber driver? Or working from home full time, from your laptop, conducting multiple teleconference calls a day?
No matter how scary it seems, the job market will continue to shift and change as the world demands transformation. The jobs of the future may just look a little different compared to what we thought they might be.
Resilient Occupations
When government departments, or professional services such as LinkedIn and Seek look at resilient jobs, they consider factors such as the number of listings that appear in the job seeking market, industry market trends and future and emerging tech. (It's also worth noting any lists or data compiled prior to April 2020 should be read with healthy scepticism, because of the impact of COVID-19 on job markets worldwide.)
According to the Australian Government Labour Market Information Portal, "resilient jobs" are classed as those that will statistically be around for a while. Resilient jobs now fall into a few broad categories:
Professionals
Health Care and Social Assistance
Construction
Education and training
Professionals
These are, unsurprisingly, the jobs that people the world over came out of their homes to cheer about - those workers on the frontline of 2020, who kept us both safe and informed.
"Professionals" includes such jobs as:
Nurses
Midwives
Doctors
Psychiatrists
Paramedics
Ambulance personnel
Also included in this category are more specialised medical professions such as:
Speech professionals
Audiologists
Counsellors
Occupational therapists
Optometrists
Vets
Health Care and Social Assistance
Some of the professions below are known as the unsung heroes within our communities, and this has become more widely understood with the global pandemic.
Professions such as:
Aged care workers
Disability carers
Childcare workers
Welfare support and social workers
Security officers and guards
Construction
To house our ever-increasing population, builders and those associated with the construction industry will remain in demand. Builders not only build our homes, they also create the infrastructure to keep us moving; the shopping centres and car parks and other commercial structures we frequent in our daily lives. As our populations flock to urban centres, city planners and builders need more dense urban planning and dwellings.
"Construction" jobs include:
Builders
Plumbers
Carpenters and joiners
Building inspectors
Architects
Engineers
Site managers
Education and Training
We'll always need teachers for our kids, but there's a growing demand for adult and community education, as skill sets in the modern era need constant upgrading due to the fast-paced nature of the job market. The increase in unemployed Australians means that many people are now looking to upskill, on-skill or change professions completely with much of this training happening online.
The shock of sudden unemployment has left many people financially reeling and promising themselves they'll never be caught unaware again. In fact, online learning has seen significant growth.
Job security in a high-tech world
According to a 2018 study by the Australian National University (ANU), feelings of job security and prospects of equivalent future employment vary widely by sector of employment, with retail workers feeling the least secure, while mining workers feeling the greatest sense of security. Retail also ended up being one of the most affected sectors globally during the COVID-19 pandemic in 2020.
The ANU study says, "The most acute concerns among Australian workers are that they will be laid off because their employer finds someone overseas to do their job for less pay, or because poor management will lead to their unemployment."
The end of the office space?
High tech is here to stay. Technology enabled vast swathes of workers to change their work location from office to home, and in many cases overnight. It also kept us communicating with friends and family from whom we were physically separated.
Technology may result in more traditional jobs shifting at a fundamental level, with some even ceasing to exist. However, technology will also mean there are more and more jobs created as we continue to advance. Some which we can't even imagine today.
Studying for the future
If you are a parent, and depending on how young your children are, they may grow up to work in industries we can scarcely dream of today. Our older kids may already be considering jobs you've barely even heard about.
The key is to tell your kids (if you have them!) to research and understand what the future may hold. While its true times are changing, there are jobs that will always be around as well as the new jobs that are emerging. Tell your children to research all types of learning institutions such as TAFE, specialist colleges (fashion, IT, media) and traditional universities and to widely explore options for tertiary study. Government websites such as JobOutlook can provide a list of employment prospects, tasks and future growth data for all types of roles in Australia. Familiarise yourself with the skills needed in a future career, and make sure your kids' study options provide the right skill set for the job they want.
2020 showed us nothing is guaranteed, what will 2021 teach us?
We can't be guaranteed job security and, at times during this pandemic, even venturing outside was considered a danger to your health.
Something we can all consider is to protect what matters most by taking out a life insurance policy. Even if you're not around, you can rest easy knowing you've done all you could to future proof your family.
Real Life Insurance can help protect your family's financial future by insuring your most precious asset: your own life. Don't sweat the future, plan for it!
27 Jan 2021
Real Insurance is an award-winning provider of life insurance.