Top tips for enjoying Christmas holidays with kids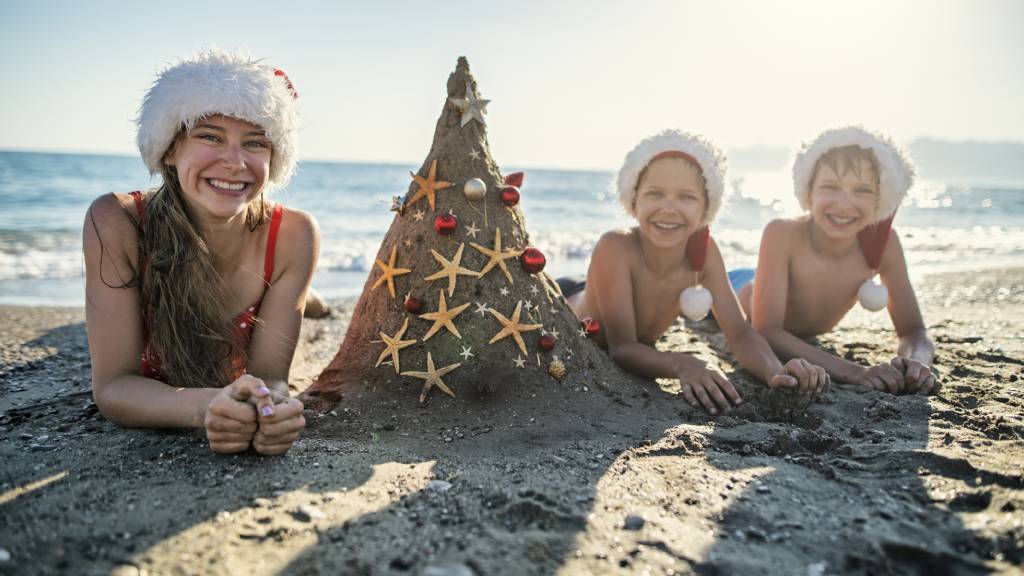 'Tis the season to be jolly … and unfortunately somewhat stressed. The festive season is definitely not the restive season, especially when faced with packing the family into the car or a plane and travelling long distances to a holiday destination.
However, the key to enjoying the Christmas holidays with the kids is just a little bit of planning. Below are some useful tips will help you to stress less and enjoy more time with your kids these holidays.
Lower the expectations, raise the fun
With so many families only able to afford one holiday per year, the pressure to make that vacation the "best ever" can sometimes be overwhelming for all involved.
The solution is simple: lower your expectations. Aim to have a nice break with the family, and resist the urge to cram all your days with activities and must-see sights. By overcompensating on the activities, many people just end up exhausted and frustrated – exactly the opposite of what a holiday is meant to be about – so every now and then plan an afternoon of "doing nothing" instead of "must do's."
Travelling with young children
Holidays with young children are where many wonderful memories are made. However, just as at home, travelling with young children brings its own set of stresses and parents have to accept that it's nearly impossible to have a completely stress-free holiday.
Having said that, there are some ways to alleviate the amount of stress, including;
Plan ahead to make sure all necessary travel vaccinations are up to date prior to departure. But even so, plan on someone getting sick at some point, and have the necessary medications with you.
Try to keep your child's daily routine (meal and nap times) in tact as much as possible and (re)establish this routine as soon as you arrive at your holiday destination.
Consider your accommodation options. It might make more sense to rent two adjoining hotel rooms (one for the kids, one for mum and dad) rather than a suite, so that everyone can have some much needed "down time" when they want.
Adventure can easily become misadventure
But what about the big kids? Perhaps like the one you're married to? There's something about a little zinc cream, shorts and a singlet that can turn even the most mild-mannered person into a thrill seeker when on holiday.
For instance, don't try any adventure sports unless you're with an experienced guide, and using the correct equipment. Or don't think you can jump on a moped or a scooter without a helmet and fly off down the road at 80km/hr, just because the locals do it.
A good rule is, if you would not even think of doing it at home - you probably shouldn't when you're on holiday!
Finally, it always makes sense to have copies of everyone's important travel documents, such as passports or visas, in case of theft or lost items. It also may be worthwhile sending scanned copies of these documents to a family member at home in case you lose the originals when on your holiday.
So that's it! Simply planning a little and being a bit more realistic can make the difference between a fantastic family vacation to remember – and one where everyone agrees never to speak of again!
If you're still worried about your safety during the holidays, see our 10 Tips for staying safe on holiday.
17 Dec 2013
Real Insurance is an award-winning provider of life insurance.