10 steps for a successful 10k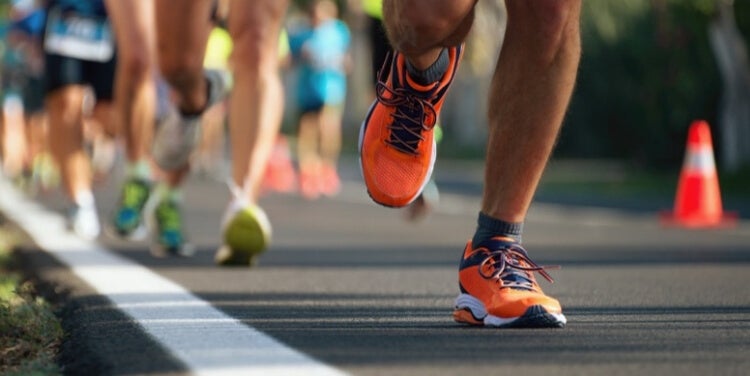 The Real Insurance Sydney Harbour 10k allows participants to take in some of Sydney's most beautiful sights with a flat, out and back course from the Rocks along Hickson Rd, granting stunning views of the Sydney Harbour, Harbour Bridge and the Opera House.
It's also a chance to challenge yourself and take your fitness goals to the next level, so here are 10 steps to help you get the most – physically, mentally and socially – from Sydney's most spectacular running event. For a full run-down of helpful tips you can take on the go, download our Runner's Best Practice eGuide. Start fueling up. Add porridge, berries, chia seeds, broccoli, sweet potato, salmon, leek and other superfoods to your diet.
Find a running partner to share the experience (and keep you on track).
Get your running shoes (fitted by an expert) on and plan a training schedule.
Suggested warm up includes a 5–10 minute walk, 5 side-to-side leg swings, forward leg swings, leg-lifts, and 4 lots of 15-second runs.
Don't be tempted to overtrain – start with a comfortable running distance and increase the distance by 10% each week.
Stretch your muscles (holding the stretch for about one minute) after each run.
Get the right amount of sleep.
Eat breakfast 3–4 hours before the race and quench your thirst. Porridge, fruit and yoghurt and wholemeal toast with eggs are good options.
At the starting line, tell yourself to you can do it! There's power in positive thinking.
Congratulate yourself for crossing the finish line (plus warm down, grab a banana or low-fat milkshake and rehydrate).
Register now for Sydney's flattest, fastest (and most spectacular) running event.
6 May 2019
Real Insurance is an award-winning provider of life insurance.