Best holidays to maintain your fitness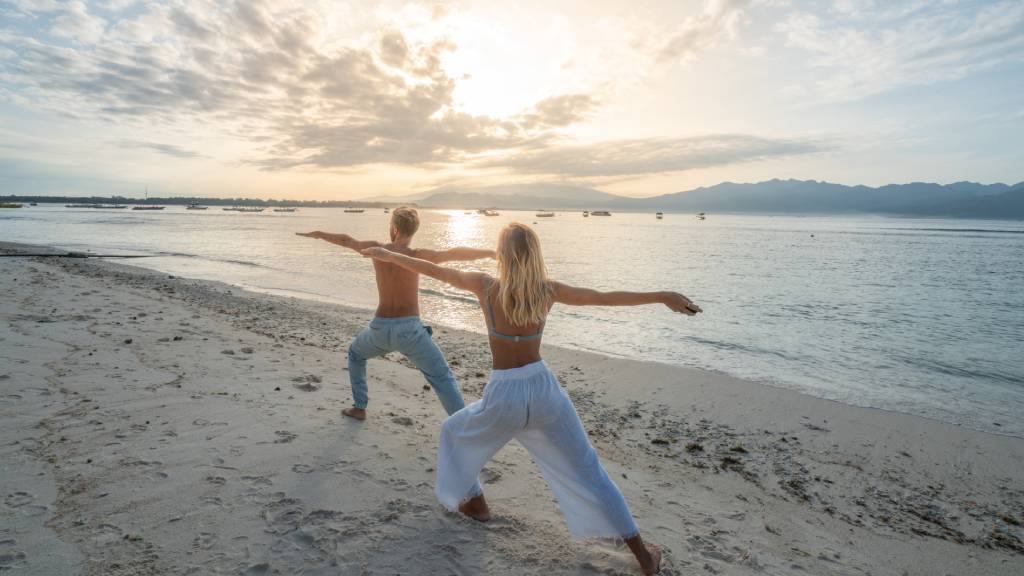 While travel brochures often sell us the ultimate dream holiday of a week spent lounging by a pool, soaking in the sunshine and doing nothing more strenuous than ordering a drink, this isn't necessarily a holiday desired by all. For many, this sounds like a nightmare. After being closed up in an office or schoolroom for months, the more energetic amongst us want adrenalin and exercise.
If that's you, there are plenty of options that will allow you the opportunity to explore new places while also providing a great health and fitness boost.
Cycling
Specialised travel agents offer organised cycling holidays in almost every country in the world. If you're after something closer to home, put a bike rack on your car and head to the mountains or a National Park for off-road riding. You can also check out some of the country's Rail Trails – Victoria has a great selection – for safe family cycling or even cycle a city such as Canberra. Our capital has endless bike paths and it's by far the best way to see the sights.
Skiing
The perfect holiday for active families; everyone can go off and ski at their own level during the day then fall into bed happily exhausted at night. Skiing and snowboarding can be great for building strong thighs and glutes and if you're into endurance try cross-country skiing for a real cardiovascular workout. Just be sure to take all necessary precautions and follow all safety instructions. Pick Europe, Japan or Canada during our summer months then enjoy our home-slopes in the winter.
Walking
Base yourself in an area that has a great selection of walking trails, such as the Blue Mountains or the Gold Coast Hinterland, book a cottage then head out each day to enjoy a different challenge. If you want a guided walking holiday, specialist tour operators offer a huge range both in Australia and overseas.
Active beach holiday
If the rest of the family is set on a beach holiday, then don't fret. A long, flat beach offers plenty of exercise opportunities. Run in the mornings and evenings, finishing off with a dip in the ocean. Soft sand running is a great workout, sand hill running is even better and you can surely get everyone to join you for a game of beach volleyball, cricket or ultimate frisbee.
Resort with activities
Book into a resort that provides facilities that keep you active such as swimming pools, fitness classes, tennis courts, gyms and all-weather athletics tracks. If you're looking to up your game, try a triathlon training camp - you may even bump into a few professional athletes.
Event holidays
Pick an event you have to travel to such as a half marathon or triathlon in another state or country, booking accommodation for a few days either side of the event. That way you have the time to acclimatise and check out the course as well as soak up the excitement of an event in a new location. Afterwards, enjoy some down time to recover and celebrate your achievement.
So, remember, a holiday doesn't have to mean a week on the sun-lounger. Simply pick an activity you like and pack it away to take on holiday with you!
Real Insurance can help protect your family with our award-winning life insurance policies and friendly customer service team, we're ready to help you out with finding the right policy to suit your requirements. Contact us today for more information, or get a quick quote now.
4 May 2017
Real Insurance is an award-winning provider of life insurance.