Everyday food that can help your training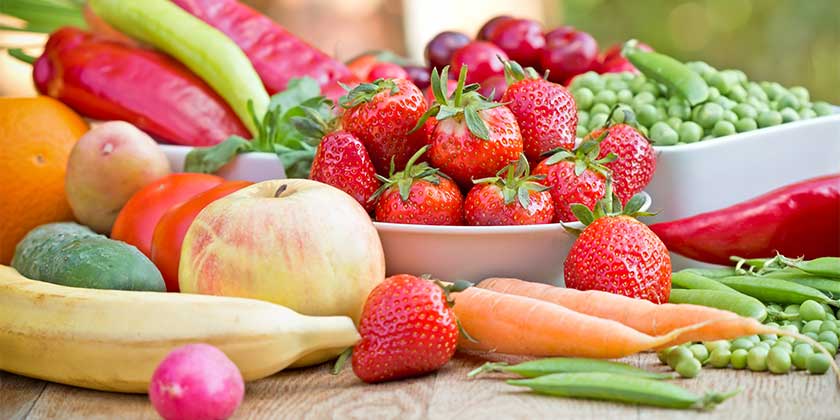 What you eat can help support your training if you are preparing for an event such as the Real Insurance Sydney Harbour 10k and 5k.
Vlad Shatrov, Runlab founder and trainer's own personal favourite is avocado.
"I love avocado because it provides healthy fat which means it is a good source of energy. I also love it as it is so adaptable: you can use it in salads, smoothies and my personal favourite – baked in the oven with an egg yolk in place of the seed," said Vlad.
Vlad also recommends these other everyday foods which can help support your preparation.
Eggs
They provide runners with what is regarded as complete protein, as they provide all the necessary amino acids and are easily absorbed into the body. Eggs are a great pre- or post-workout snack that will help fill you up.
Wild salmon
This food is an excellent source of omega-3 essential fatty acids which help boost heart health.
Steak
Provides a high source of protein as well as iron, which is important for all levels of runners.
Chicken
A versatile and low fat source of protein and is easy to prepare. It also contains selenium, which helps protect muscles from free radical damage during exercise.
Sweet potato
Packed with vitamin A, beta-carotene, vitamin C, magnesium and carbohydrates, which all work together to help keep you running for longer. Eat it before or after a run and you'll reap the rewards.
Red capsicum
A cup of chopped red capsicum contains nearly three times more vitamin C than an orange, which is important for repairing connective tissue and cartilage.
Salad greens
Full of phytonutrients which act as antioxidants, they warding off muscle damage after a run.
Mixed berries
This colourful bunch will brighten up the dullest snack or breakfast as well as providing vital antioxidants for recovery.
Wholemeal pasta
Provides carbs that help restock depleted energy stores, but it also provides extra fibre to help fill you up, as well as additional B vitamins and disease-fighting compounds such as Lignans.
Wholemeal bread
Research indicates that higher intakes of wholegrains can improve blood sugar control. Wholemeal bread also contains more vitamins, minerals and fibre than white flour options.
Dark chocolate
Everyone needs a treat, right? Dark chocolate contains antioxidants called flavonoids that can boost heart health and help reduce inflammation. Just remember that moderation is always the key!
Preparing for a fun run doesn't have to be expensive or difficult; include some of these everyday foods to help get your body in prime condition.
26 May 2016
Real Insurance is an award-winning provider of life insurance.