How to exercise over the holidays while you're time-poor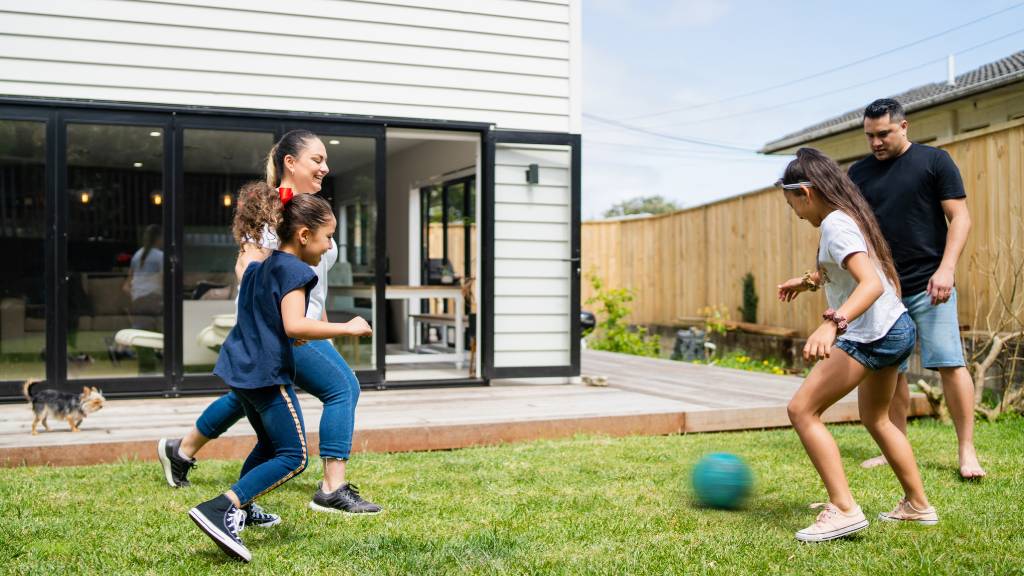 It's true that many of us tend to eat a bit too much and exercise too rarely over the holidays, but thankfully the stats show that the average holiday weight gain is only around 0.37kg. Still, that doesn't mean you should stop exercising altogether!
With the holiday season fast approaching – and the lifestyle changes due to COVID-19 shaking up your usual exercise regimen – here are some helpful ways to get consistent exercise over the holiday period, even if it's just 15 minutes a day.
Tips for starting out as a beginner
It's never easy making a big lifestyle change like regular exercise – but the long-term benefits are more than worth the effort. If you're just starting out and aren't sure where to begin, the holidays can actually be the ideal time to do it. You might be time-poor with lots of family and friends to entertain, but you won't have the usual 9-to-5 slog in the office to contend with.
Start by setting yourself some fitness goals. They don't have to be shoot-for-the-stars targets – something like "I want to exercise five days a week for at least 30 minutes" is absolutely achievable. Once you start hitting those smaller goals, you'll gain the confidence to aim higher.
Now it's time to figure out what types of exercise will help you hit your goals while also keeping you motivated to stick to your routine. A good rule of thumb is to keep things interesting with variety. That means rather than going for a jog around the block every single day, change it up with cardio one day, bodyweight exercises the next, and strength building (e.g. weightlifting) the day after that. And don't forget your rest days!
Once you settle on a routine that slots into your lifestyle, you'll find it easier to lace up those runners and get to exercising!
What are some alternatives to the gym?
Australia is looking like it's well on top of the coronavirus pandemic, and even gyms are starting to open back up. But what if you're not a fan of the traditional gym environment? Lucky for you, there are lots of different ways to get your daily hit of exercise, including:
Apps and virtual classes: It's easier than ever to get fit with your phone or computer. An app like ClassPass means you don't have to commit to a single gym, while virtual-workout app like Mindbody offers on-demand classes all around the world (without having to leave the comfort of your home).
In-person classes: Everything from CrossFit to F45 to outdoor bootcamps are available year-round. For many people, classes are easier (especially for beginners) because they make you accountable and provide a supportive team environment.
Team sports: Speaking of teams, if you're not a fan of typical exercise but still want to get your sweat on, why not join a local amateur sports club? It will not only give you the weekly dose of exercise you've been searching for, but you'll be among like-minded people who are interested in playing their favourite competitive sports.
Exercising at home: Got some space in the garage? Live near a park? You can take your exercise regime into your own hands by working out in and around your home. There are plenty of apps and exercise ideas online to keep the blood pumping.
7 tips to exercising over the holidays
Ready for some quick and easy tips for working out over summer?
Find an exercise partner to keep you accountable.
Mix up your workouts, e.g. jogging, high-intensity interval training (HIIT), bodyweight exercises, weightlifting.
Schedule your workouts in advance.
Set goals and track your progress.
Always have rest days to avoid injury (at least once a week).
Consistency is key – especially when you're time-poor over the holidays!
Working out is important, but don't neglect your diet.
This season, make time to prioritise your health while also enjoying time spent with friends and family.
The holidays are also the perfect time to review your insurance policies. Help protect your family's financial future. Insure your most precious asset: your own life with Real Life Insurance.
17 Dec 2020
Real Insurance is an award-winning provider of life insurance.