Training and Race Day Tips from the Real Insurance Runners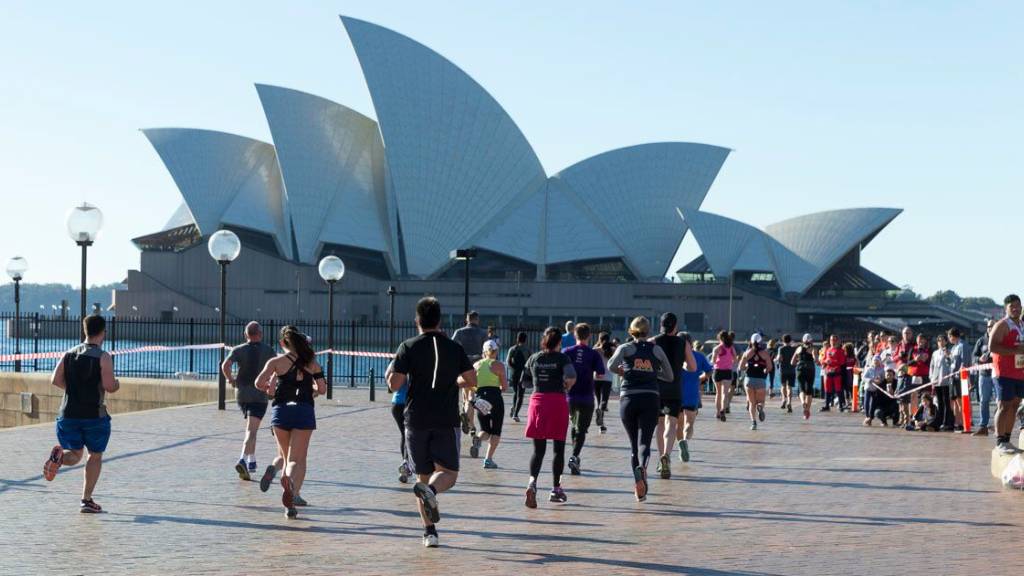 The Real Insurance Sydney Harbour 10K run is set to be an exciting race with loads of activities on the day including the Real Fruit Bar, Chill Out Zone and warm up areas with heaters to keep runners warm before the race.
The team of 40 Real Insurance Runners will be raising funds for their chosen charities The Starlight Foundation and RedKite. In the lead up the event, the Real Runners have answered our questions and given us their top training tips.
If you haven't signed up for the run yet, you can register online or come down to the marshalling area at First Fleet Park on Sunday morning for last minute sign up, before the race.
Be sure to keep an eye out for the Real Insurance team who will be sporting purple vests on the day, (and cheer them on when you spot them!).
How long have you been running?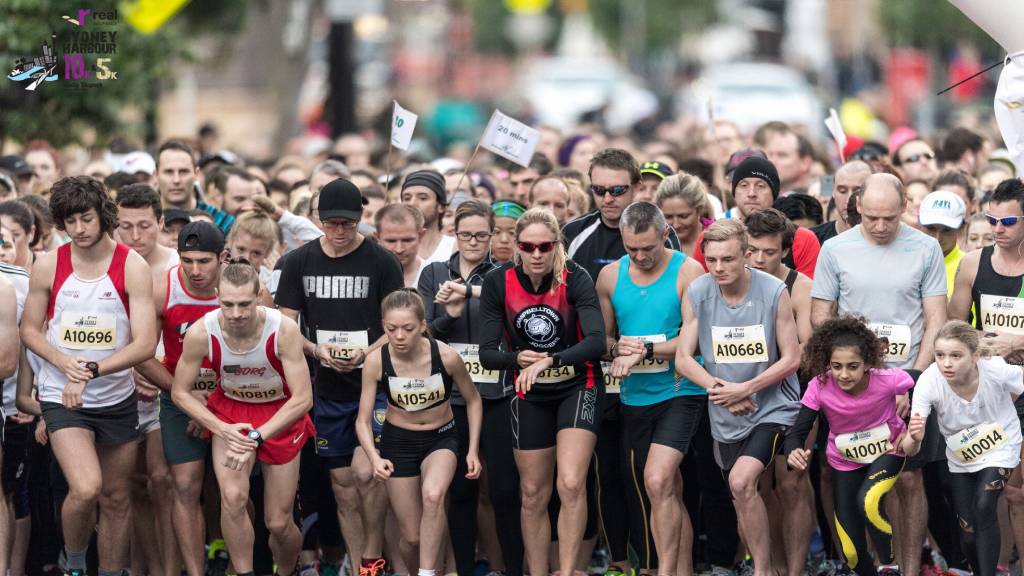 Ruth: I have been running since I was 18, when I started university and had to improve my fitness for rugby. Having asthma has meant I wasn't able to physically push myself very hard as I would be so wheezy (despite taking an inhaler) and found it hard to breathe. I never thought I could run a 10k, 12k or a half marathon but I have since run these distances.
Jo: I have been running since I was 18. I took part in many Races for Life events – 5km and 10km - which aim to raise money for cancer. I also took part in the British 10km run a few years back, which was in London.
Nicole: I've been running on and off since about 2005 – however a lot more off than on over the last year. This 10K run was a nudge to get going again!
Hannah: I was 15 and competing in school rowing when I looked around and everyone else had grown (but not me) so I took up middle distance running instead! I competed in cross county and longer track events throughout high school and university and got to travel around Australia to do so. 13 years on and I'm now happier competing in the 10km events and aim to one day complete a half marathon.
What training are you doing leading up to the race?
Ruth: I am trying to run twice a week. I want to run 6/7ks each time I run. I'm also keeping up my fitness by swimming twice a week. Last year I swam to Rottnest which is 19.7 k.
Jo: I am going to boot camp twice a week as well as running 20km over the weekend. I make sure I stretch and cool down properly before and after exercise, never underestimate the importance of stretching.
Nicole: I am "trying" to get 2 runs in a week; however, this is being a bit hit and misses due to a new injury, the rain and the cold weather!
Liz: I'm going to try and do a run of the track beforehand so that I'll know what I'm up for on the day.
Hannah: I aim for 1 longer run per week (12-15kms), 2 intervals sessions and a shorter run (6-8kms). I am also doing 2 general body weight circuits with a particular focus on core strength. In the week before the race I will taper this in preparation for the big day.
Do you have any race day mantras or good luck charms?
Ruth: I like to have upbeat music to listen to on the day but I've also found that I'm able to run now without music. I just try to have a clear head when I run and make sure I recover when I run downhill. I always recommend taking sunglasses and a cap. Even in winters, the sun is harsh in Australia. Plus with a cap it means you save becoming over heated, so you conserve some energy.
Jo: My good luck charm is really my iPod, I do not know where I would be without it. It would certainly be a very long run if I had no music. I also need a good pair of sunglasses as being new to Sydney, the sun is very strong.
Liz: Stay positive at all times, no matter what you are feeling!
Hannah: Before the race I like to run through the course in my head and mentally prepare for the tough parts. During the race I usually like to picture the reward at the end, such as a glass of wine or beer.
Any Running Day Tips you can share?
Ruth: Rest the day before and eat carbs - lots of pasta and avoid alcohol and sugary drinks. Make sure you go to bed early so you're in the best condition for the next day! Also make sure you stretch after. It can be tempting to do just a few stretches after the race and then go home and shower; however, you really need to stretch all the muscles for at least 30 seconds each.
Jo: Many people have told me not to run the day before the race, to give your muscles plenty of time to relax before the big day. I'll stick to this advice and will make sure I go to bed early the night before, so I am well rested. I would recommend staying away from alcohol and sugary snacks the day before.
Nicole: My advice came from a previous running buddy "you'll be fine". (She lives interstate so hasn't witnessed my recent decline!)
Liz: I always drench my feet with Paw Paw ointment (not the one with petroleum) – which helps to avoid blisters forming. Also I get plenty of rest leading up to the race, eat well and drink lots of water, so that I start the race feeling nourished and hydrated. Also, remember there will be photographers about! So if you are wearing mascara, make sure it's waterproof – nothing worse than panda eyes!
Hannah: In the week before the race, attend the same number of training sessions but drop the intensity right off. This allows your body to rest, but by still waking up at the same time to attend training; your mind does not go into holiday mode!
The Real Runners will be racing in the Sydney Harbour 10k this Sunday 14th July. To find out more about the charities they're fund raising for see Charities Chosen by Real Insurance for Sydney Harbour 10k. Or read about Matt, a Dad Down Under running in the 10K as he trains for the run with his toddler son.
11 Jul 2013
Real Insurance is an award-winning provider of life insurance.