Using technology to improve your fitness performance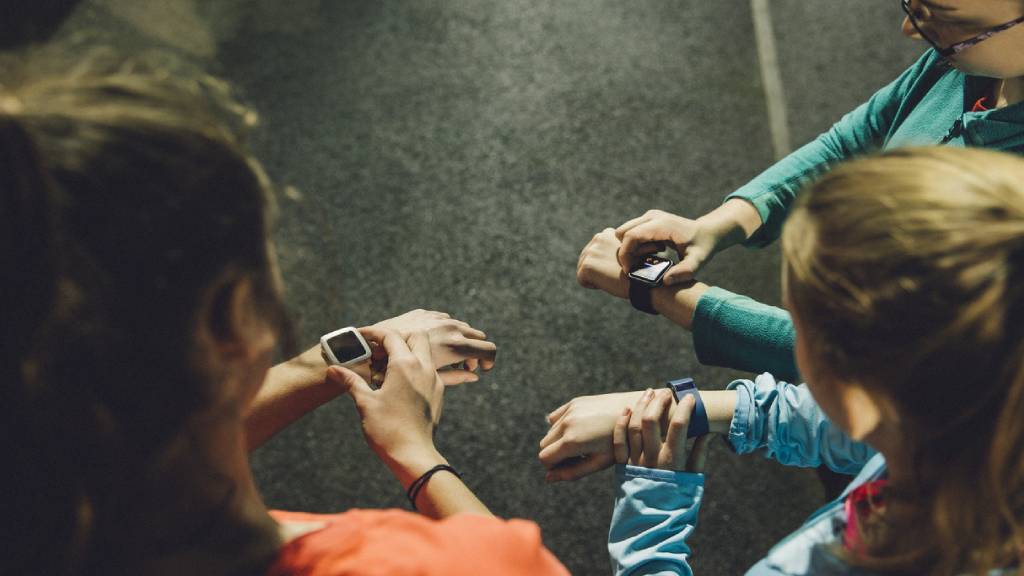 Technology has transformed the fitness industry. There are endless devices and apps that provide workout routines, suggestions on routes to run or cycle and even pit us up against other athletes so we can see how we compare.
These devices also provide valuable feedback on our fitness levels and allow us to measure improvement and stay motivated.
Vlad Shatrov, Runlab founder and trainer is impressed by the range of choices which, he says, keep runners on track on the days they don't have a trainer, offering advice and encouragement.
"They range from simple pedometers which count your steps, to watches that provide extensive feedback on your workout and sync with your phone or computer to so you have a record of your progress," Vlad says.
Wearable fitness tech - what's out there?
If you're interested in using technology to track your fitness or improve your workouts there are three main categories you can turn to.
Activity trackers
Fitness trackers enable you to keep an eye on not only your exercise levels but also your health, such as sleep or eating habits. If you're wondering why you're feeling a bit sluggish or marvelling at that personal best you just achieved, then an activity tracker may provide some useful feedback as well as help you to maintain general awareness.
Example: TomTom Touch fitness tracker
A great fitness tracker that's a cut above the simple fitness bands. It includes a body scanner feature which provides feedback on your lean muscle-fat ratio, invaluable for those who get too hung up by numbers on scales.
Wearable technology devices
These devices will deliver heart-rate training, GPS tracking and navigation – which will enable you to try new routes without the worry of getting lost. They'll also monitor your sleep, distance covered, elevation climbed and sync all this information with your computer and phone so you can analyse your training and progress. You can also forward the information to your coach so they don't feel redundant!
Example: TomTom Spark 3 fitness watch with GPS
Provides multisport options so you can get feedback on different activities whether cycling, swimming or gym workouts. You can also play more than 500 songs through the watch and leave your phone at home. It allows you to set challenges and track your goals and is especially useful for runners as it monitors time, pace, distance and kilojoules while you run.
Sharing apps
There are apps for every aspect of your health, including many that enable you to be part of a running or cycling community.
#1: Strava
Cyclists and runners love Strava to record and track their activities, including distance, pace, speed and kilojoules burned. Strava also enables users to participate in monthly challenges, compare performance over time, connect and compete with fellow athletes and share photos, progress, stories and highlights. It can also be paired with other devices.
#2: Runkeeper
More than 45 million users can't be wrong. The Runkeeper app calculates running pace (or cycling speed), distance, elevation and kilojoules burned. It allows you to find and follow pre-planned routes, see your location on a map, follow training plans, get audio updates about your pace and mileage and sync to your Bluetooth heart monitor. It also offers training programs for all distances.
#3: Map My Run
Another app which allows you to track and map every run as well as get feedback and stats to help you improve. Use the 'routes feature' to find nearby places to run and save your favourite runs to share with other athletes.
#4: My Fitness Pal
Good for those who are watching their kilojoule intake, this app allows you to count the kilojoules you consume and expend every day and see how they balance out. It lists over 5 million foods and counting and connects with many other devices and apps so you can log all the data together.
#5: Fitstar
A great app which creates custom workouts for you based on your individual fitness level. You begin by following basic exercises such as push ups, jumping jacks and squats and then provide feedback as to how tough or easy they were to complete. The app uses this information to create a routine that challenges you in all the right ways.
Of course there's nothing quite like running with real people but using technology can help with everything from motivation to ensuring you're, literally, on the right track to a new personal best.
19 May 2017
Real Insurance is an award-winning provider of life insurance.