Tips to help you focus on wellness at every age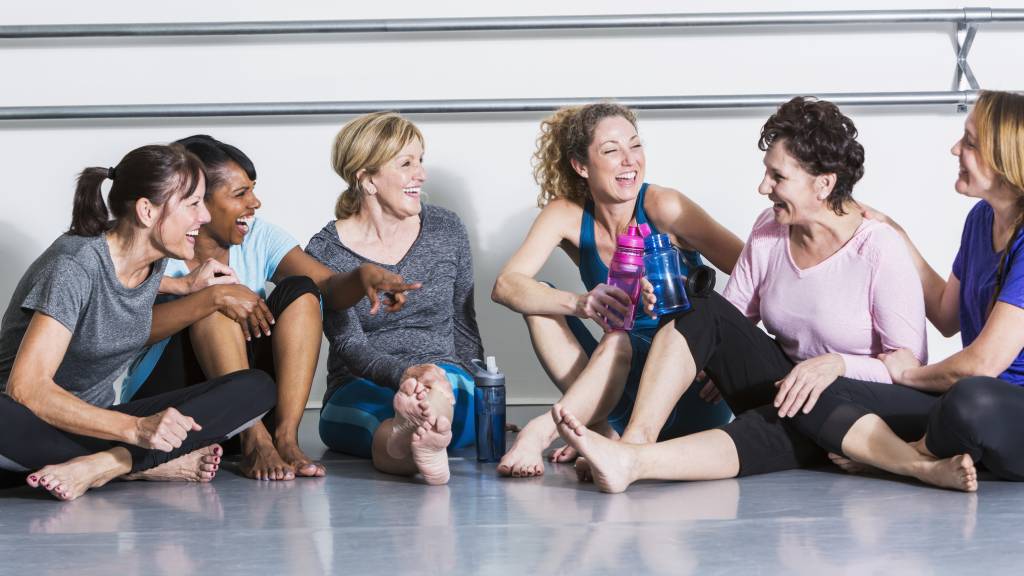 With each passing year, Australians are committing more time and energy to wellness strategies to improve their overall happiness levels and general wellbeing. In fact, according to research from the OECD's Better Life Initiative, wellbeing is dependent upon a number of factors, from income and wealth to social connections, work-life balance, health, housing and more.
With that in mind, we've put together some actionable tips to help you focus on improving your wellness and start living your best life.
Is managing mental wellness different depending on your age?
Yes, from the stresses of school, juggling a job and family, to ensuring you have enough funds to live a comfortable life in retirement, how you approach wellness can be impacted by your age.
To help get you started on the path to improving your overall wellbeing, these wellness tips are broken down into four categories: children, teenagers, adulthood and older age. (For young kids and teens, parents can help structure the environment to promote better wellness).
1. Helping kids understand the importance of wellness
Children's minds are like sponges, and the first decade of their life will be spent learning how to think, feel and act in different situations. You can set them up for success by creating a positive environment where wellness is valued. The World Health Organization recommends focusing on three critical elements to help your child develop into a healthy individual:
Caregiving: Love and nurturing from the moment of your child's birth is something that comes naturally to most parents, but equally important is building a stable home environment for them, and being responsive – and emotionally present – to their needs.
Environment: Children want to feel safe – that means safe in their physical environments (e.g. at home), and emotionally safe thanks to a great network of family and friends who support them. In a happy and healthy home environment, they will be able to express their emotions without fear of reprisal. This will lead to good lifelong habits and also teach them to support others emotionally as they grow older.
Nutrition: You might be surprised by just how easily food can impact your child's wellness. Not only can a poor diet lead to issues such as obesity, heart problems and latent diseases into adulthood, but it can affect their day-to-day wellness if they are tired and grumpy from not getting the nutrition they need.
It's also important to remember that as a parent you are a role model for your child. So, for your kids to take a positive approach to wellness, they need to see you doing the same thing and being kind to yourself.
2. Approaching mental wellness in your teens
There's no denying that our teenage years can be some of the most challenging in terms of mental health. Not only are the chemicals changing in teens' bodies, but there's the pressure of doing well at school, figuring out what they want to do with in the next stage of their lives, as well as forming relationships amidst a whirlwind of emotions.
But that's exactly why it's so important for teenagers to focus on wellness.
For teenagers: The first thing you should do is face mental health head-on. It's not something you should ignore – and it's okay to not be okay. Next, think about your body in terms of how it feeds your brain. What you put into it with food and drink can have a big influence on your wellness. The same goes for exercise – you might be surprised how mentally good you feel after doing just a bit of exercise every day. Finally, don't be afraid to reach out for support. If not your parents then a good listener – whether they are an extended family member, friend, teacher or someone trustworthy in your community.
For parents: You can help your teenager simply by being present and supportive. Most of the time they simply want a person to vent to – they don't necessarily want your opinion on their problems. Listen actively, offer support and remember that you were a teenager once too. It can be a very challenging time.
3. Getting on top of wellness as an adult
Once you settle into the routine of life as an adult – work, home, family time and hobbies – it's easy to neglect your own mental health. Focusing on wellness in adulthood can set you up for a happier, healthier life.
Some simple tips for improving your wellbeing include:
Take a walk: Spend 30 minutes every day getting out into nature. It's good for the body and the mind.
Be mindful: You only need five or 10 minutes a day in quite self-reflection. Not sure where to begin? There are plenty of free meditation apps you can download – like Smiling Mind and Calm – and they can help get you into a state of mindfulness.
Me-time: Even with a full workload and family to manage, you need to make time to do something for yourself. If not every day then at least every week.
Try something new: You could learn a hobby or take up a new activity with friends, and don't be afraid to push yourself. Failure doesn't matter when you're doing something for yourself.
Appreciate what you have: Take a moment to reflect on your life – your career successes, the friends and family who love you, your dreams for the future. It's easy to get bogged down in the day-to-day activities, so make sure you step back and look at the bigger picture from time to time.
4. How to look after your mental health in older age
As we approach retirement, we can worry about whether we have enough super to retire, or that our friends and family may drift away for example. We are also more concerned about the technical side of life, such as getting our wills organised and whether we have the right insurance such as life insurance coverage.
Many people are confident that these are their best years, and with a focus on wellness you can really get the most out of life's later stages.
Recognise that change is natural: Whether it's your body physically changing, the fact that you're no longer working full-time, or you're thinking about downsizing to a smaller home, change is completely normal. You don't need to ignore it – you can embrace it with open arms and accept that what will be, will be.
Be honest: You may encounter problems and concerns, just like at every other stage of your life. Don't be afraid to ask for help and discuss your emotions when you need to.
Stay in touch: Loneliness may be a growing worry as we get older, but remember this is a two-way street. Your friends and family will be just as happy to hear from you as you would be to hear from them – so keep the lines of communication open.
Have a plan: Planning is empowering, and it will help you set milestones over the coming weeks, months and years. Having something to look forward to is a great way to boost your mental health.
Eat and drink well: It's important to keep your body active and healthy as you get older. Nutrition is a key influencer on your overall wellbeing, so be mindful of what you consume.
No matter your life stage, focusing on wellness is key to being happy and healthy. Make time for your mental health – future you with thank you for it!
While you are spending time on wellness, take a moment to ensure you have the right life insurance policy in case the unexpected happens. You can't predict what the future will bring, but you can prepare financially for a sudden change to you or your loved ones' lives. Call Real Insurance on 1300 377 325 today, get more information or request a quick quote now.
19 Jun 2020
Real Insurance is an award-winning provider of life insurance.