What to do the week before a 10K fun run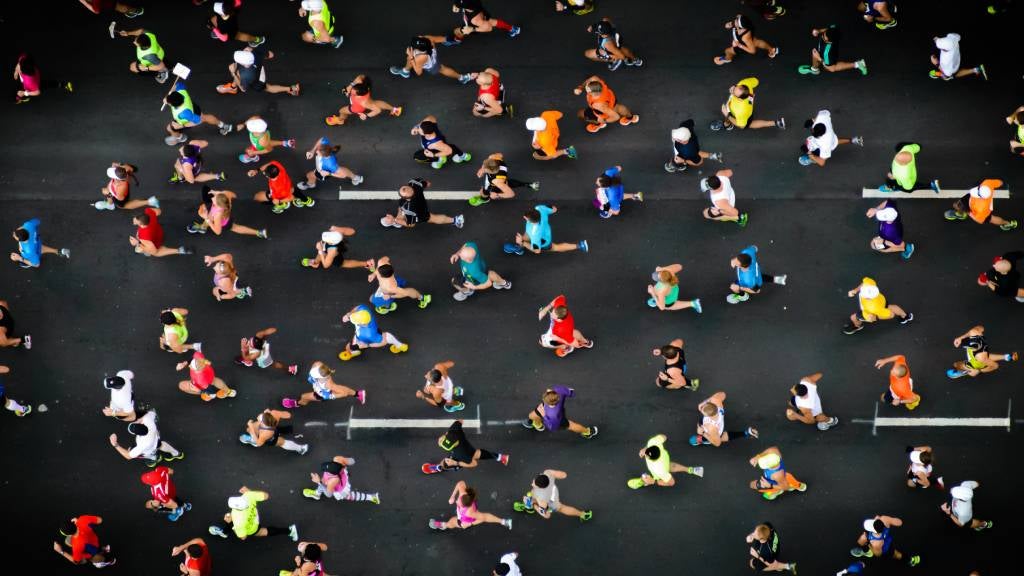 Written by Olympic Runner and coach, Ben St Lawrence
After two years of restrictions, it is so exciting to see that fun runs are now back, and we finally have a chance to test ourselves on a course again. A 10K fun run, such as the Real Insurance Sydney Harbour 10K and 5K is a great course to come back to as it is flat, fast and gives you a chance to get a fast time. If you are newer to running, it is also a great course to help you build your confidence. Not to mention that it is also a visually beautiful course and a great way to spend a winter morning.
Here are some tips for preparing the week before a 10K fun run.
Start to taper off your training
If you have been training hard in the lead up to an event, the week prior to the event is the time to start to take it a bit easier. The reason being is that you don't want to be overly sore or fatigued on race day. I would recommend still getting out for a few runs, even if they are just 5K, but don't push yourself too hard. Also start to taper off any heavy weights or sprint training in the last few days before the event.
Recovery
You want your muscles to be limber in the lead up to race day, so aim to roll out using a foam roller, massage ball or something similar in the lead up. Get a massage if you need one. If you are someone who enjoys cryotherapy, ice baths or infrared saunas, they could be a good option too for getting your body ready for the big day.
Diet
Many runners decide to go on an energising diet and/ or add supplements to help them get an edge for their fun run, however if you are planning on implementing something new or different into your diet, I would recommend starting at least two weeks out from the event. The last thing you want is to wake up early on race day, only to have an upset stomach. That isn't going to make for a very pleasant run.
Aim to eat something light on the day so that you have energy, be it a banana or a small slice of bread with some peanut better. Post event, eat something protein rich. Getting a good dose of antioxidants from the likes of fruit and vegetables, is also great for replenishing your body post fun run.
Gear
Many new runners get excited about race day and purchase a new outfit and new shoes. Enthusiasm is great, however start training in your new outfit and shoes a few weeks ahead of race day. You don't want to get blisters part way through or discover that the outfit you chose is uncomfortable over a long distance. Test it out a few weeks ahead to make sure you will be comfortable.
Have Fun
Finally, remember this is a fun run, so enjoy it! In the case of the Real Insurance Sydney Harbour 10K, the course is flat and fast. It's beautiful so if you are not running for personal best, take in the sights and enjoy spending a morning harbourside in Sydney, with other like-minded people.
Real Insurance is proud to sponsor the Sydney Harbour 10K and 5K. Click here to learn more or to register.
22 Jun 2022
Real Insurance is an award-winning provider of life insurance.