Why running is a sport for anyone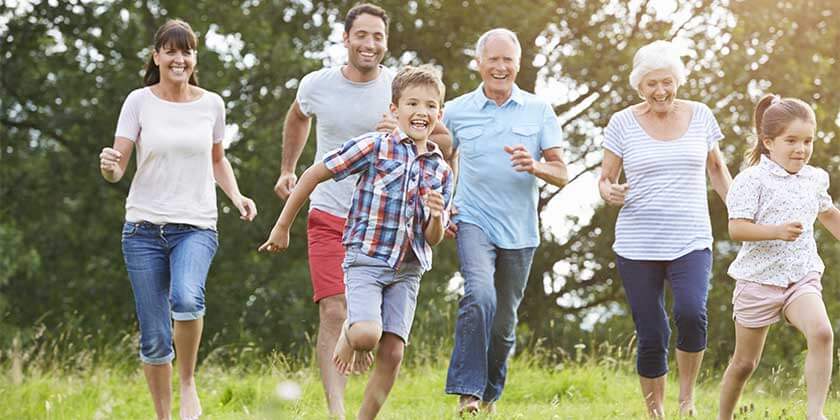 In the last five years there has been an explosion of people taking up running – if you are thinking 'it's time to join the joggers' here are some reasons from Runlab founder and trainer Vlad Shatrov on why you too can lace up your sneakers.
It is easy to get started
You don't need a special place to run, although it can be more enjoyable if you find a spot with scenery that you enjoy. You'll see many runners near the beach, in the bush or along the river, but if you don't have any of those places near you, any footpath is fine too – just make sure you're safe.
You need minimal equipment
The impact of running can cause injury over time so it is recommended that you get fitted by a specialist store for shoes. Once you've selected your sneakers, you can explore the wide range of sports clothes available for any budget – a little bit of research will provide you with a number of options which can help make your run more comfortable and enjoyable, as well as opening up a whole new fashion segment, active wear has never been so popular!
You don't have to rely on anyone else
Some people enjoy running in a big group, others enjoy being on their own – it's completely up to you. If you fancy joining a group, there are running groups all around Australia – some with professional coaches and others organised by social runners who enjoy getting together for a run and a chat. If you prefer to be on your own you'll enjoy the benefit of some quiet time away from the hustle and bustle of life.
There's a running event for everyone
With the increase in runners has come an increase in running events. Runners can choose from traditional road runs such as the Real Insurance Sydney Harbour 10k & 5k, adventure races (events combining running, kayaking, mountain biking and/or swimming), obstacle racing (running with other physical and sometimes mental challenges thrown in) and most recently, trail runs (off road running through the bush). Signing up to a running event gives you a goal to work towards and can help provide additional motivation and focus for your training.
A simple internet search will give you all of the options locally, nationally and overseas.
Choose your level of commitment
How seriously you take your running is up to you. There are plenty of casual joggers who head out a couple of times a week to undertake a quick run.
Running is a fantastic activity for many people, providing both mental and physical health benefits – get out and give it go!
13 May 2016
Real Insurance is an award-winning provider of life insurance.