The difference between Funeral Insurance and Life Insurance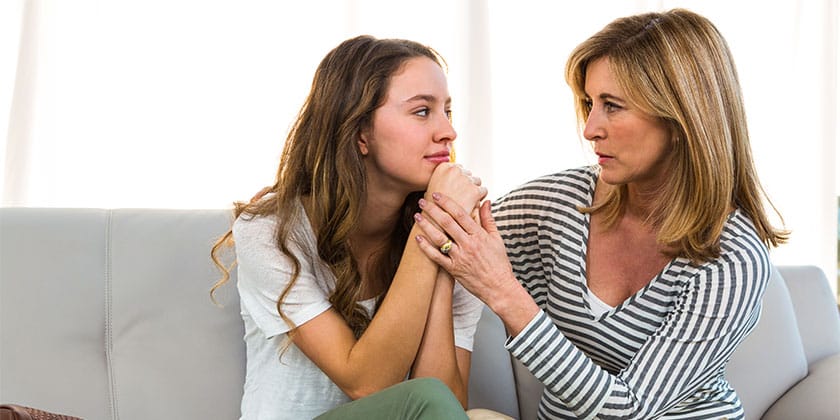 If you want to get the most out of your insurance products, it's essential to understand what different types of insurance does for you. While funeral insurance and life insurance are both relevant when it comes to alleviating the financial burden for your loved ones, they have very different scopes of cover. If you're planning to take out life or funeral insurance, this guide gives you useful insights on the key differences.
Purpose and focus of cover
Funeral Insurance is much narrower in focus than Life Insurance. The central purpose of funeral insurance, as the term suggests, is to help cover the costs of your funeral. Funerals in Australia start at a few thousand dollars and may cost up to $15,000 or more – an expense that can be challenging to come up with if left unplanned.
Funeral insurance can also be used to pay off any small debts you leave behind, such as personal loans, outstanding bills, or credit card debt. In a time of bereavement, funeral insurance helps your loved ones focus on grieving rather than worrying about how they're going to pay for your funeral.
Life insurance on the other hand is broader in scope, and it may be used in part to cover the costs of a funeral. Depending on the type of life insurance, your policy could be aimed at maintaining quality of life for your family after you pass away, or ensuring you're still able to meet your financial obligations in the event of a terminal illness. It can help you and/or your loved ones avoid financial hardship if the unexpected happens.
Real Family Life Cover could pay out a lump sum if you pass away or become terminally ill. The money can be used for anything from mortgage payments to daily living expenses. If you are diagnosed with a terminal illness, you could get the total benefit amount in advance to help cover care.
Payout amount
Funeral insurance is designed to pay out an amount that will cover the anticipated funeral costs based on your wishes. As a key point of difference, life insurance is aimed at helping you and/or your family avoid financial hardship and support a comparable lifestyle if something unexpected happens, it usually pays out sums in a much higher dollar range. For both types of policies, you can generally choose the benefit amount you require within the cover limits.
Beneficiaries
Funeral and life insurance pay benefits to your family members and loved ones if you pass away. With Family Life Cover, you will receive your full benefit paid in advance if you are diagnosed with a Terminal Illness – so you can spend your time making memories with loved ones, instead of worrying about medical bills.
Eligibility
Eligibility for both funeral and life insurance is dependent on the insurance provider. Real Funeral Insurance criteria includes:
Guaranteed acceptance for Australian residents aged 18–79
No medicals or blood tests required
Cover for Accidental Death only in the first 12 months, then death by any cause thereafter.
This differs to Real Life Insurance, where the eligibility requirements include:
Australian residents aged 18–64 can apply, subject to underwriting
No medicals or blood tests required to apply
Tax deductibility
Funeral insurance and life insurance premiums are generally not deductible.
Cash payouts
Some funeral insurance policies provide you with the option to receive a cash payout at a certain stage, for example when you reach the age of 85. You can cancel the policy and obtain an early cash payout, which you and your loved ones can use for funeral planning or any other purpose. Life insurance policies typically don't provide this option, and any payout is usually conditional upon your death or terminal illness.
While funeral insurance is sometimes categorised with life insurance, it's distinct from life insurance in terms of purpose, payout amount, and eligibility among other factors. Some life insurance options include a funeral costs provision, but others don't, so check your policies to make sure you have the right scope of cover for your needs. It is well worth having both funeral and life insurance if you want to plan for your funeral costs, and protect your loved ones and yourself if something unexpected occurs.
At Real Insurance, we're focused on protecting the quality of people's lives. Our Funeral Insurance and Life Insurance products are designed to give you and your family peace of mind at a reasonable price. Contact our friendly team today about what we can do for you, or explore our website to find out more.
15 Feb 2018
Real Insurance is an award-winning provider of life insurance.