Why buy Life Insurance direct from an Insurer?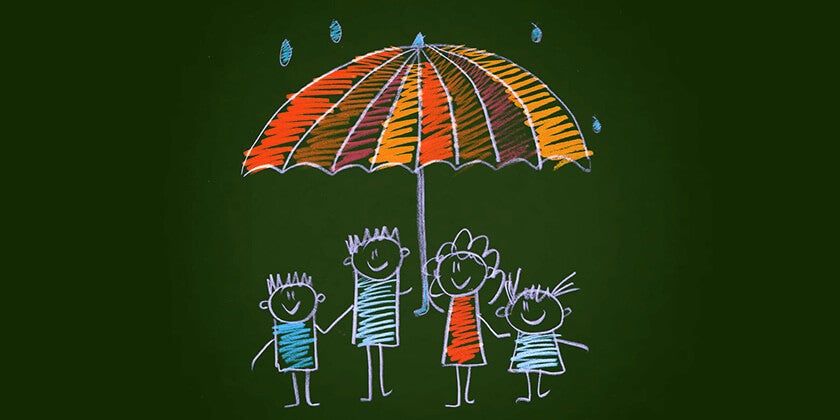 Buying Life Insurance directly from the Insurer – as opposed to through a financial planner or broker – could save you time and money. And while many people can benefit from obtaining good independent financial advice, there are also some good reasons for doing it yourself.
Satisfaction statistics1 show Aussies who bought their Life Insurance product directly from an insurer have higher satisfaction levels (76.4% report high satisfaction) compared to other methods such as buying through superannuation (64.1%), and independent advisers or planners (58.4%). When it simply takes a few minutes to request an online quote from Real Insurance, you can see why.
Direct life insurance = higher satisfaction rates.
5 benefits of direct Life Insurance
Speed
The Family Protection survey indicates a time-efficient application process without medical exams is highly regarded², and obtaining Life Insurance through an Insurer could give you just that. You work directly with the insurer to learn about their products, discuss terms and conditions, obtain a quote, and finalise paperwork.
Consulting with an insurance agent, broker or adviser may take more time when it comes to researching products, contacting insurers on your behalf, and getting back to you after the application is assessed by an underwriter.
Features & options
Access the right features and options for your Life Insurance policy by working directly with the provider. The insurer will be able to match your needs and provide you direct access to information and support when it comes to understanding all facets of the policy, so you can make the right choice for you.
73% of Australians believe direct life insurance provides easier to understand policies, 78% believe it's more affordable than going through a third party, and 72% have stated direct life insurers provide the best support when it comes to understanding your policy.
Cost
Buying directly from the insurer could allow you to save, because you won't need to pay a financial planner to construct a full financial plan for you. The Family Protection survey indicates affordability is one of the top enablers to taking out direct life insurance.2
Freedom & control
Looking for total control over accessing and administering your policy? A direct life insurer can help you achieve this as they do not require you to deal through an adviser or broker, and makes the process quick and easy for those already familiar with what they're looking for in a life insurance product.
Covering more Australians
While most Aussie parents think Life Insurance is important, only one in three are confident they have sufficient cover for their family, and one in five are not sure their cover is sufficient². Life insurers are helping Australians find the right protection for them and welcome peace of mind. Considering not all Australians can afford financial advising fees, the option of obtaining direct Life Insurance helps cover more Australians, easily.
25 Jul 2018
Real Insurance is an award-winning provider of life insurance.