Tips for paying less on your Life Insurance premiums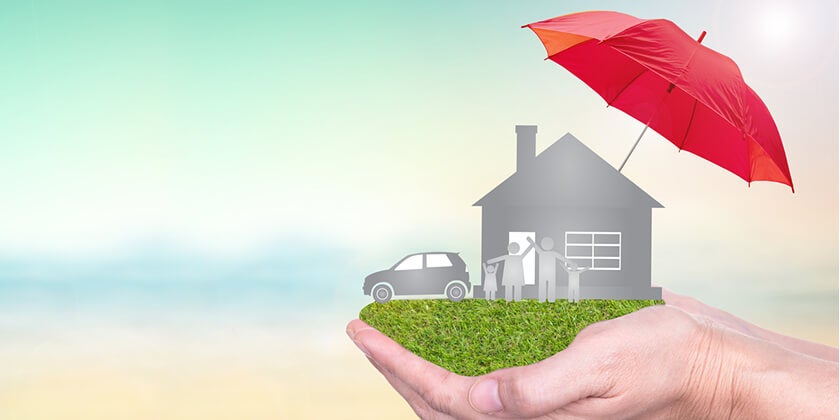 Having life insurance can give you and your family extra protection against life's uncertainties, but how can you save on your life insurance premiums? Everyone wants to save more on their insurance, and understanding the factors contributing to premiums can help you obtain competitive pricing. Consider using some the following tips to save more on your life insurance premiums, while having peace of mind your family is protected should an unexpected event occur.
Address common risk factors
Age and gender are common variables used to calculate your premiums, but you can't do much about these. The same is true of your family's medical history and your own medical history. However, insurers will assess you on other risk factors such as smoking, drinking, high-risk activities, and obesity when giving you a quote. Check these risk factors to see if they apply to you.
Smoking
If you're a smoker, this will likely affect your premiums for all types of life-insurance products. This means you could end up paying as much as 45 to 50% more for life cover, total permanent disability, trauma, and income protection.
Consider some of the upsides of quitting smoking, you'll not only be saving significantly on life insurance; you'll also save on the costs of the cigarettes themselves and potentially improve your health at the same time.
Obesity
Losing weight could help lower premiums if you're over a given weight range. For example, an insurer could use your BMI – Body Mass Index – to assess your risk profile. If you're well outside what's considered the healthy range, you might be paying extra on your life insurance premiums. This is because people who are obese or very overweight are considered more likely to experience health problems at some stage in their lives.
If you find yourself in this category and wanting to make a change to your circumstance, it's worth noting that once you're in the healthy weight range, you can contact your insurer and look to have your life insurance premium adjusted. Always seek medical advice about options to lose weight in a healthy way.
Occupation
Your occupation can affect your life insurance premiums, and in extreme cases, can lead to an insurer declining to provide cover if you're in a very high-risk job. For example, software engineering might be considered a safe occupation, while firefighting a higher risk one.
Changing your occupation for the sole purpose of reducing your premiums might be unrealistic, but it's useful to keep in mind how your occupation is affecting your premiums. If you do end up changing from a high-risk occupation to a lower risk one for other reasons, you can check with your insurer about paying lower premiums for life insurance.
High-risk hobbies
High-risk hobbies can also lead to higher life insurance premiums or even a refusal of cover. If you're an adrenaline junkie who loves mountain climbing, skydiving, scuba diving, and other extreme sports, you're probably paying more for your life insurance, if you can get it at all.
To improve your chances of getting a competitive life insurance package, you may consider the benefits and savings of giving up those high-risk hobbies.
General health
Staying healthy could help you obtain lower premiums for life insurance. Drinking moderately, following dietary recommendations, and staying active could allow you to improve your health if you have chronic conditions such as high blood pressure.
Other tips for obtaining life insurance
While you can't do anything about your age, life insurance premiums usually increase with age due to higher risk factors. Taking out life insurance as a young person can be advantageous because as you age and experience health issues, the likelihood increases that your insurer may apply a loading or special exclusion to your policy, or you may even find that some insurers will decline to offer you cover.
When to obtain life insurance
Life insurance can be invaluable depending on your age or financial situation. However, you might want to review your life insurance and consider if the cover is right for you at specific milestones in life, such as:
Committing to a mortgage – If you've just bought a house or taken on more debt, having life insurance can give you peace of mind that you're covered for your financial obligations if the worst were to happen. Having life insurance could assist your family pay debts such as a mortgage and maintain their lifestyle if you were no longer there to support them.
Adding a baby to the family – If you're adding new members to the family, you'll have more financial obligations. Life insurance can help ensure you and your baby will be protected in case the unexpected happens.
Getting a pay raise – Your lifestyle might change as you start earning more. Reviewing your life insurance to reflect your higher living standards could be a good idea.
Other changing financial situations – Any other major employment, life, or family milestones should be followed by a review of your life insurance. Make sure it's up to date and you and your family are appropriately covered.
Life insurance premiums are based on everything from age and medical history, to obesity, smoking, and high-risk activities. For those things that are within your power, it's an option to change some of these factors to try to lower your premiums. Once you've arranged a suitable policy, it's important to review your life insurance policy regularly to make sure it reflects your changing circumstances.
Real Insurance is a provider of insurance, offering budget-friendly options for life insurance to individuals and families. Explore our website to find out more or apply now for a quick quote.
21 Jun 2021
Real Insurance is an award-winning provider of life insurance.