10 New Year's resolutions to reboot your lifestyle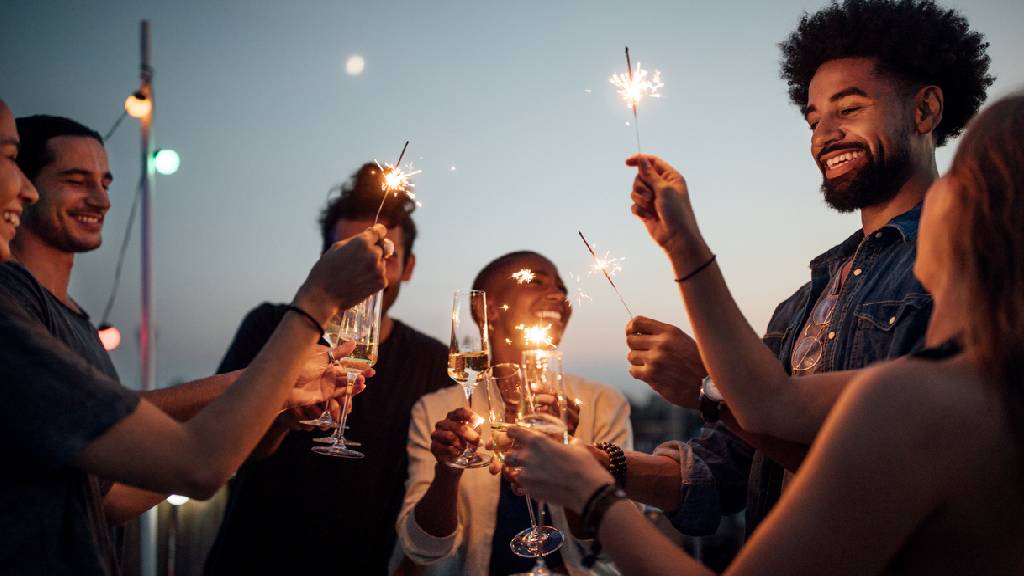 It's that time of year again. The silly season is over and it's high time to get serious. Making new year's resolutions can be a great way of steering yourself towards kicking some goals, so here are our top ten resolutions that can help you reboot your lifestyle.
Get fit
January is an excellent time for taking advantage of a new gym promotion and you'll have lots of likeminded people joining you for added incentive. Ambition and determination are still going strong at the start of the year, so channel it and get involved. Yoga, boxing, cross-fit or Thai-chi; there's bound to be something that gets you excited.
Take an adventurous holiday
Lying by the beach with your hands around a coconut cocktail is on everyone's wish list, but why not make 2015 the year when you take that adventure holiday you've been planning? Climb Machu Picchu, learn to ski in Japan or cycle the Death Road in Bolivia. Be bold. Be daring. You only live once.
Manage your finances
It's easy to lose track of your finances, or go off course with your spending habits, but with a little effort, this year can be the year you really step up and start to manage that debt. There are some very good phone apps to help you manage your finances, from tax receipt logs to expense trackers and debt logs. Also make sure your insurances are up to date and you have the right life and home and contents insurance to protect your assets and family. A little research can go a long way and you'll feel great for being in control.
Save money
Sometimes it can seem as though there isn't much to spare, but if you want to save money you could start by eliminating something else from your life that you don't need. Are you spending too much on cigarettes, clothes, or chocolate? Shuffling your priorities and needs can help a lot. It all starts with you.
Get a better job
Perhaps the new year calls for a new career direction? A careers advisor can help clear your mind and if you're looking for help with your resume you can even turn to free resources like YouTube or friendly groups on LinkedIn. Getting a new job doesn't have to be stressful, but it can drastically improve your self-worth and happiness.
Spend more time with the family
Working hard might be vital to keep the cash flowing but at the end of the day, family is important and many of us sacrifice precious time with loved ones just to chase our own ambitions. Schedule some family time every day and make weekends count in 2015. Plan your trips in advance and stick to your promises.
Do your bit for the planet
We all have noble plans to reduce our living costs and waste but it's another matter entirely sticking to the reuse and recycle policy. In 2015 you can make a conscious effort to make the most of that recycling bin. When you empty a container, fill it back up with something else, and always turn lights and electrical items off behind you.
Embrace your creativity
They say everyone's got a book inside them, but if the thought of putting pen to paper, or fingers to keyboard is more terrifying than hitting the gym every day, you can approach completing your creative masterpiece in the same way as getting a great body – with a little work each day. If writing isn't your thing, how about taking up an instrument or join a painting class?
Help other people
There's a feel good factor that comes with helping other people and there's nothing like the smile of a stranger to lift your spirits. From donating to a food bank, or volunteering at a local charity to teaching underprivileged kids, there are lots of ways to help other people. Start locally and spread the love.
Lose weight
Eating little and often is one tactic you can start on in the new year, if losing weight is your goal. You can also visit a dietician and nutritionist. Losing weight can be an interesting experiment for your own body's individual wants and needs and who knows, you could wind up feeling and looking the best you ever have.
Have you got any new year's resolutions you're determined to stick to? Let us know what they are.
30 Jan 2015
Real Insurance is an award-winning provider of life insurance.