Have the travel bug? Our list to help keep you safe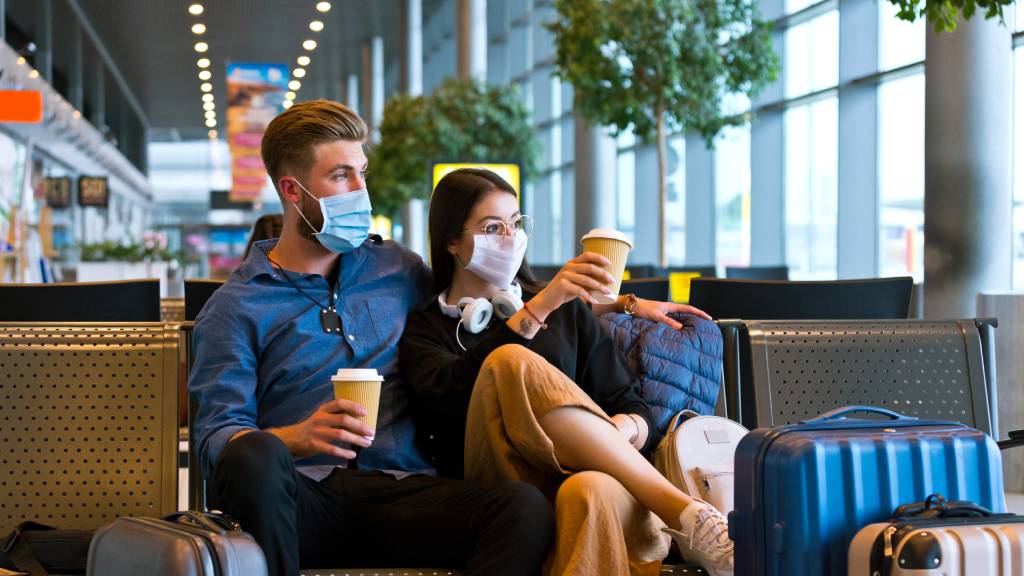 Just because COVID-19 is our 'new norm' for the foreseeable future, that doesn't mean the world stops spinning. Similarly, we all need to make a living and sometimes that involves travelling for work. So, if you are ready to start travelling again, here's what to keep in mind to ensure you – and your fellow commuters – stay safe.
Research what travel options are available to you
Both the 2019–20 bushfires and the coronavirus pandemic have had a hugely detrimental effect on the travel sector – with travel to Australia down by 60% and domestic travel unable to operate enough to fill the void. But that doesn't mean no one is travelling.
While interstate holidays are off the table for states like Victoria, business trips and essential travel (e.g. for care purposes) mean sometimes you may need to jump on a plane or train to get to where you need to be.
The most important thing you should to do is research what your options are. If you're in a state with few to zero COVID-19 cases, you may be able to travel with minimal restrictions. If you're based in Victoria or even some other parts of the country, , make sure you're aware of border restrictions and the exemptions for certain jobs.
Take the proper precautions before, during and after travel
So, you've done your research and the time to travel is fast approaching. It's perfectly natural to feel apprehensive, especially with the increased risks of travelling near other people. You should take the proper health precautions to protect yourself and others.
That means the first rule is to never travel if you are feeling ill or experiencing COVID-19 related symptoms. If healthy enough to travel, on the day of travel, wear a mask and stay as socially distanced as possible – there are new COVID-19 safe domestic travel procedures at airports which you will have to adhere to. And be sure to always maintain good hygiene by washing your hands regularly and keeping a bottle of hand sanitiser on you to use frequently.
Finally, monitor your health in the days after travelling. The incubation period for COVID-19 is around 5 to 7 days, so keep your boarding pass somewhere safe in case you fall ill and have to alert the appropriate health authorities.
Stay aware of the latest changes to domestic travel
In addition to keeping your eye on state and territory-specific travel restrictions, which may change on a daily basis, you'll also need to consider the implications of travelling and what will happen upon your return.
In some cases, you may need to undertake a two-week quarantine that may be at additional cost – both when you enter a state with border restrictions, and when you return to your home state. This may make the travel unnecessarily difficult, so consider alternatives such as virtual business meetings via a videoconferencing app.
It's also a smart idea to monitor the daily updates from your state's Chief Health Officer, and advice from the Federal Government. Equipped with the latest information, you'll be in the best position to keep yourself and others safe when you need to travel.
Look out for each other – that's the main thing!
We all need to look out for each other during these unusual times, particularly when travel is necessary. Maintain good hygiene, be smart about your travel arrangements and if you are feeling ill – don't take the risk of travelling!
As we have seen this year, life doesn't always go to plan, that's why now is a good time to look into your current insurance policies to ensure you have the right level of cover. You can get a quick quote on life insurance now.
26 Oct 2020
Real Insurance is an award-winning provider of life insurance.