Make the most of life in Australia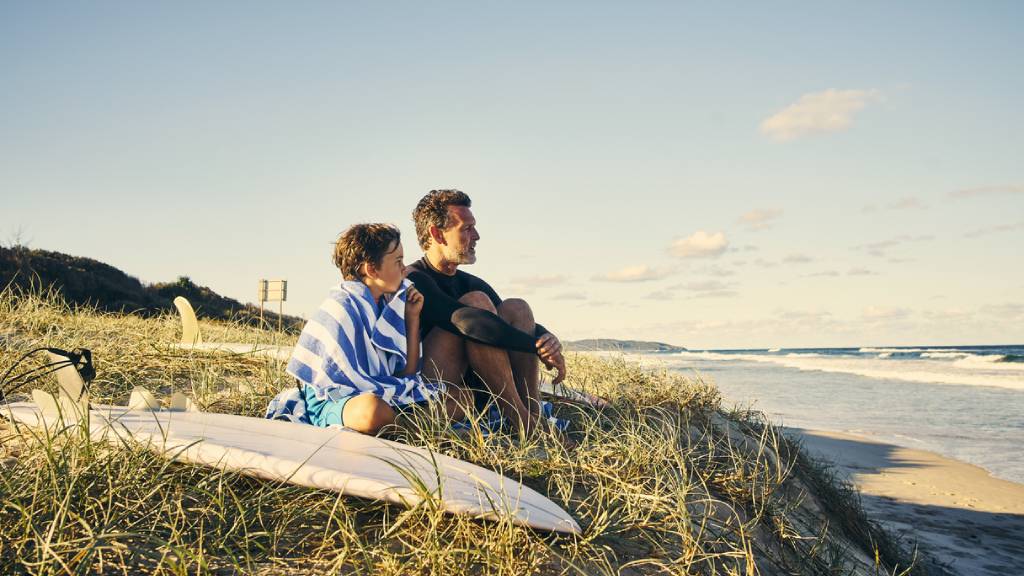 Australia is the world's happiest nation, according to the Organisation for Economic Cooperation and Development. So what makes life in this country so great?
Topping the list in a broad range of categories including jobs, economy, health, life expectancy and environmental factors such as high water quality; there's no time like the present to make the most of life in Australia.
With an enormous landmass, this is the best country to make the most of nature and explore a diverse landscape including desert, forest, coast and an arid centre. Or get involved in our sporting culture or love of great food and coffee. There's so much to enjoy about life in Australia.
Below are just a few of our favourite things about life in the land down under.
The coast
Australia is lined with 50,000km of amazing coastline, surrounded by sandy white shores that stretch on for kilometres and featuring some of the world's most famous beaches. However there are also miles of uncrowded and uninhabited coast to explore.
Why not plan a day trip to see a new beach, and chill out on the beach with fish and chips.
There is plenty of amazing coastal road trip options if you head out by car, including the Great Ocean Road in Victoria or the drive along the Central Coast in New South Wales.
Café culture
Australians love coffee and good food, and we have an amazing café culture around the country. Being influenced by European immigration over the last century, there are great cafes in every major city, and some small towns that are independently owned.
Australians take a lot of pride in their coffee production and we even have our own developed style of espresso coffee: the flat white. In Sydney there is Single Origin Roasters or in Melbourne there is authentic Pellegrini's on Bourke St. Why not try a new café this year?
Sport
One of the reasons Australia is classified as the happiest country is due to its high rankings for health. So why not take up a new sport? Perhaps try cycling? Or enter a charity run?
Cycling is great cardio exercise and there are loads of track options around the country including bush and built tracks. If you live in Sydney, check out the best spots in Sydney for outdoor exercise. There are also many fun runs in Australia happening during winter which are free to train for.
Other amazing options include snorkelling in Sydney or on the Great Barrier Reef off the coast of Queensland. On top of this, there are major sporting events that happen around the country, such as The Australian Open, Australian Grand Prix, State of Origin, City2Surf and the AFL League. Why not head along to a game this year?
The Outback
The Outback is the quintessential Australian landscape. A magical place, the outback is filled with Aboriginal legends and stories from Uluru to the Kimberleys, Kakadu and the Nullarbor Plains. The Outback is so incredibly vast that the longest straight stretch of railway across the outback goes across the Nullabor Plain for almost 500km. If you've not been to the red centre, why not visit the Outback this year?
Make the most of life in the happiest nation world by being involved in some of the above cultural activities or visiting some unique spots in the country.
26 Jul 2013
Real Insurance is an award-winning provider of life insurance.