5 key things to consider before buying a home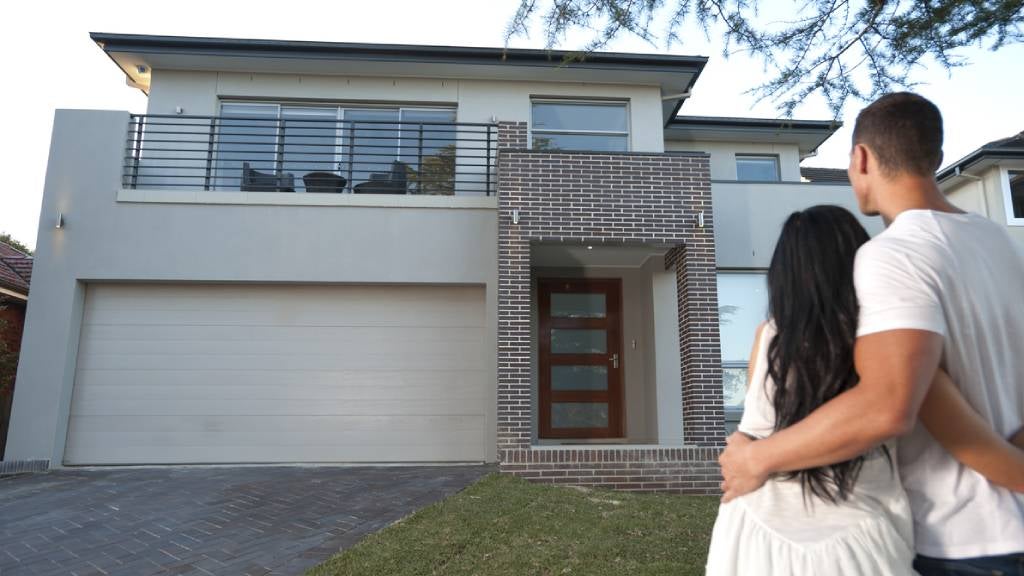 To buy or not and when to buy? It's a question we ask all across Australia. While it was initially suggested that the pandemic could drive the appetite to buy down due to uncertainty, the opposite happened in many states and territories. Prices began to soar, driven by low interest rates, and some investors from overseas pulling out of the market.
Now, however, the tides may be turning with news of tighter lending rules. This may mean the market is cooling. The outlook may be different, depending on whether the lens is on houses vs. apartments or regional vs. cap-city, however, some sources say cooling the housing market may be a challenge.
Because of this, it's never been a better time to consider carefully before making a property acquisition. Buying a home is arguably the most expensive purchase you'll ever make, so you want to make sure you've done all the legwork before you buy.
Here are the five main things to consider before you create your property short-list.
1. How much you can afford to spend
Before you even start browsing real estate websites, it's important to figure out your home-buying budget.
Start by looking at your income and working out what you can afford each month on home loan repayments, along with expenses such as utility bills, transport costs, renovation costs or insurance.
Once you have a budget in mind, you may wish to apply for pre-approval on a home loan. Getting home loan pre-approval essentially shows a real estate agent and a vendor that you're serious. Choosing a borrowing amount that enables you to comfortably meet monthly repayments can help ensure you're not under too much financial pressure. This way you can go into any auction or sale negotiation knowing your limits.
2. The location you're keen to buy in
As they say on TV, it's all about location, location, location.
Doing your research on the suburbs you're interested in is a necessary step to get a feel for the area. It helps you identify whether a) you'd be happy living there yourself, or b) it's a high-growth area that might work as a rent-vesting opportunity.
Start by looking at properties online, chatting to local real estate agents, going to open house inspections and seeing what's on offer and what the prices are like. Take notes and even consider creating a spreadsheet of your research, as finding the right home to buy can often take months.
3. Your priorities for the property
Think about what's important to you in a property – now and in the future. Write it down. Creating a criteria list for the home you want to buy can save you heaps of time, as you can filter properties online that fit in with your list.
You might like to create a 'must have' list – which could include the location you want to buy in, the number of bedrooms you need, whether the home is close to good schools or public transport.
And you could also create a 'nice to have' list, which might include the other features you'd like in your dream home (jacuzzi, anyone?), but aren't mandatory.
4. Whether you need professional advice
Buying a home can be a bit overwhelming if you've never done it before – so it's worth getting advice from the experts.
You may wish to find a good mortgage broker who can sift through the best loan options for your personal circumstances and advise you on what different loans might offer. For example, do you need a variable loan with an offset account? Or a basic home loan with no bells and whistles but a lower interest rate, so you can pay off the loan quicker?
The broker can also help you lodge loan applications, if you need them to.
5. The upfront and hidden costs
It's all very well to have a budget in mind to buy a property… but it's not actually the whole story. You also need to factor in the costs that come with buying a home.
These costs include things like stamp duty, conveyancing and legal fees, loan application fees, mortgage insurance, council and utility rates and of course home and contents insurance. And that's just for starters! Have a look at this article on 10 things to check before purchasing a home to check off a few of the essential steps to be aware of, such as a pest and building inspection or whether you should get legal and/or professional advice. Knowing what all these costs are might ensure you proceed with more confidence.
Considering your budget, doing your research, figuring out your priorities for the property you want to buy and factoring in all the costs are essential steps before you buy a home.
Happy house-hunting!
26 Oct 2021
Real Insurance is an award-winning provider of home insurance.