Are you ready to be a parent?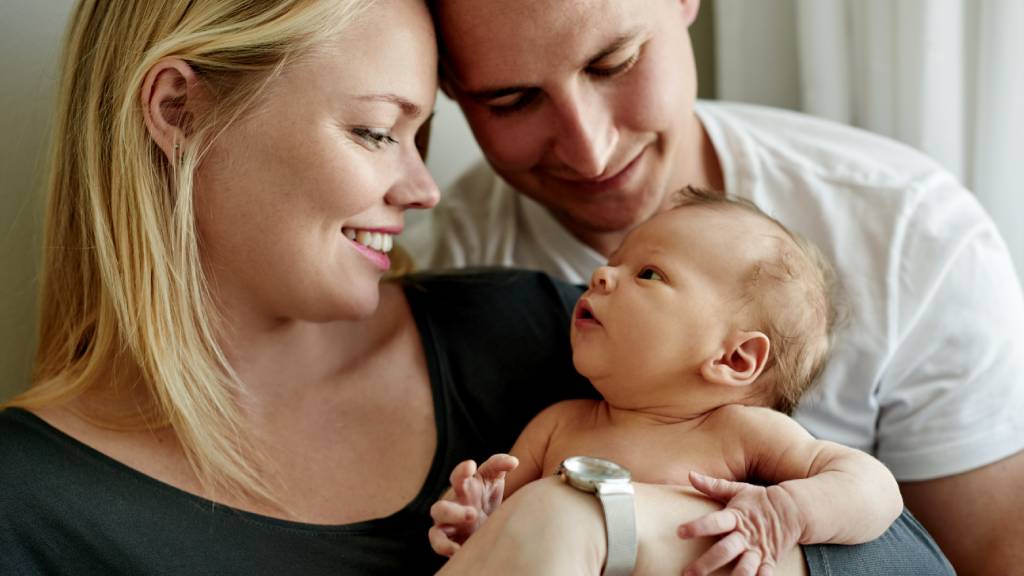 It is the 60 million dollar question. Are you ready to be a parent?
Many issues come up for consideration when contemplating parenthood – your age, finances, relationship status, career objectives, educational aspirations and family size.
A report from AMP and the National Centre for Social and Economic Modelling (NATSEM) in 2013 looked at the cost of raising children in Australia across all income groups and found that middle-income families had the biggest increase in costs, spending up to 50 per cent more than in 2007. According to NATSEM, the cost of raising two children to the age of 21 in Australia is around $800,000.
Two things you can get a handle on prior to having a baby are your insurance policies and finances.
Health insurance
Even if you already have private health insurance, it's important to know that obstetrics is not covered in every health insurance policy in Australia and that a 12-month waiting period applies if you are a new customer or have just moved to a cover that includes obstetrics.
In Australia, health insurance can only cover you for in-hospital services. So, most medical expenses during pregnancy – including GP and obstetrician visits, scans and blood tests – will not be covered by your health insurance until you arrive in hospital to have your baby. They will (in part) be covered by Medicare.
It's also important to check that your baby is covered from birth, in the event that they may require hospital care immediately. A premature birth or admittance to the Special Care Nursery or Intensive Care Unit may occur and can be very costly.
Life insurance
Life insurance is an important consideration too at this life stage. Paying mortgage costs, bringing up children and paying for everyday household expenses may be a real struggle for your loved ones if you're no longer there to provide for them. Family Life Cover from Real Insurance will provide a lump sum cash payout to your family if you're diagnosed with a terminal illness or pass away.
While reviewing your policies, it's a good idea to update your superannuation and life insurance beneficiaries too.
Income protection insurance
Having a regular income becomes extremely important when a new addition to the family comes along. Income protection insurance replaces the income lost through your inability to work due to injury or sickness. It's especially important for self-employed people, small business owners or professionals whose business relies a great deal on their ability to work.
Income Protection Cover from Real Insurance pays up to 75 per cent of your monthly pre-tax income (to a maximum of $10,000 per month), and the benefit is paid even if your illness or injury isn't work-related. With Real Insurance you will be covered 24/7 worldwide!
Finances
Before your baby arrives, it's a good idea to use your free time to claim for government assistance (you won't have much free time afterwards!). You can claim Parental Leave Pay up to 10 weeks before your baby's expected date of birth or adoption. Also, ask your employer about your paid leave entitlements including maternity leave, recreation or annual leave, long service leave and unpaid leave.
Parental Leave Pay provides financial support for up to 18 weeks to help eligible parents take time off work to care for a newborn or recently adopted child. The current 2015 rate of payment is $641.05 per week before tax. Family Tax Benefit is a two-part payment that helps with the cost of raising children. Dad and Partner Pay provides for an extra two weeks of pay for eligible dads and partners at the rate of $641.05 per week, before tax.
You could also be entitled to other benefits including Child Care Benefit, Parenting Payment, Rent Assistance or a Health Care Card. The Department of Human Services can provide an estimate of payments for your family. They can also be contacted on 13 61 50.
Once you've had your baby, Child Care Benefit can help with the cost of long day care, family day care, occasional day care, outside school hours care, vacation care, certain pre-schools, kindergarten and childcare provided by relatives, friends or even nannies. The Child Care Rebate covers 50 per cent of out of pocket childcare expenses, up to a maximum amount per child per year, in addition to the Child Care Benefit.
Be prepared if you take time off work to look after your baby you might experience a drop in your household income, while at the same time having new baby expenses. Try to focus on the essential items including: the pram, high chair, cot, change table, baby food, nappies and clothes. Many of these items can be bought second-hand or borrowed from family or friends.
Becoming a parent is an exciting life milestone. We hope our tips can steer you in the right direction, but encourage personal research to find the best options for your family.
11 May 2015
Real Insurance is an award-winning provider of life insurance.