Get the right life insurance cover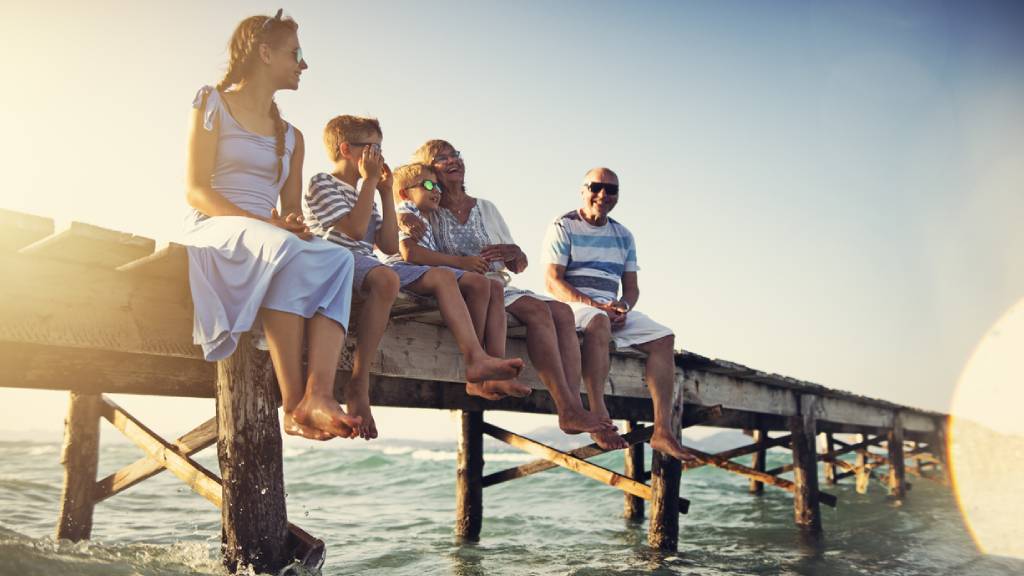 If you're thinking about taking out life insurance, chances are you're wondering how much you'll need to give the people who depend on you the protection they need. But calculating the right cover amount could be easier than you think.
When it comes to life insurance, Australians are surprisingly underinsured – and it's having an impact on the national budget. Research shows that a lack of life insurance among Australians costs the government $47 million each year1 – as families left without adequate funds when the household breadwinner passes away turn to government assistance to help make ends meet.
While life insurance is an important financial issue, for most of us it is much more personal. After all, if you have people who rely on you to provide for them, you would hate to see them left short, if something was to happen to you. That's why it's important to ensure you have the right level of cover to look after them for years to come.
Do you need life insurance?
The first question people ask is 'do I need life insurance at all'? While it's not compulsory to have life insurance, it can provide a critical safety net if life goes wrong.
If you have dependents, including children or elderly parents who rely on your income, then the answer is most likely yes. And if you have any debts, like a mortgage, it's even more important.
With life insurance, your dependents can receive a tax-free lump sum payment if you pass away or become terminally ill. They can then use this money however they choose to help cover their living costs.
Some policies let you choose the amount they receive, so you can be sure that they'll have enough to get by. And with Real Insurance, you can also add Total and Permanent Disability (TPD) and Serious Illness Options to your cover, giving your loved ones even greater protection.
How much do you need?
Once you've decided to get life insurance, the next question is how much you'll need. Generally, the bigger the payout, the more your cover will cost – but it can pay to shop around and compare quotes.
To figure out how much cover you should have, here are some things you should consider:
Your household income – how much you and your partner earn each month after tax.
Your debt – the amount you will need to settle the outstanding balance on debts like your mortgage, credit card, car loans and personal loans.
Your household spending – how much it costs to cover your family's living expenses each month, including everything from groceries, petrol and utilities to health care, school fees and leisure activities.
Your savings goals – the amount you put away each month to save for your family's future expenses, like home renovations, holidays or your children's education.
How many dependants you have and how old they are – you will need to consider how long you need to provide for dependants (for example you may want to provide for children until they reach the age of 18).
Using the Real Insurance life insurance calculator is a great way to get started. Simply key in some information about your financial circumstances, and the calculator will estimate the level of cover you should consider to make sure your family is looked after, no matter what happens. This provides a simple estimate based on a number of assumptions, so if you have any special requirements you should seek the advice of the financial adviser.
With Real Insurance, you can apply for life insurance over the phone – there are no forms to fill out and no need for any medical checks when you apply. And with flexible payment options available, protecting your family with life cover from Real Insurance may be more affordable than you think.
For more information
To find out more about your life insurance options, you can get a Real Insurance information pack or make a life insurance comparison online.
14 Feb 2014
Real Insurance is an award-winning provider of life insurance.