What does life insurance cover?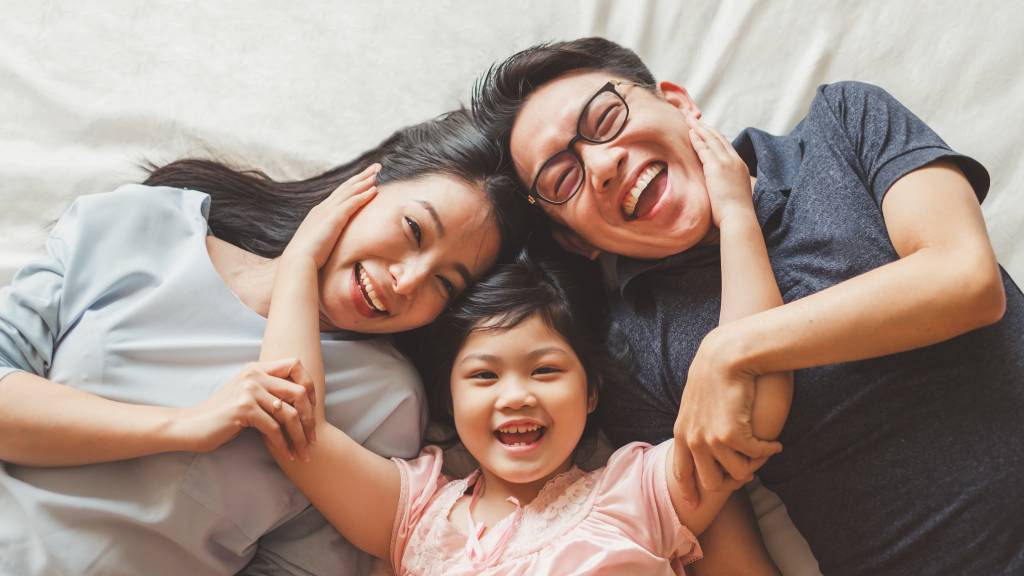 No one wants to think about how life would look if a family member was to pass away, but unfortunately, it does happen. However, it's when we put uncomfortable discussions in the "too hard" basket that we may not be making the best decisions for our loved ones.
While death is the worst case scenario, there's also the possibility that a loved one could get diagnosed with a terminal illness, and if (in your circumstances) the household income would be significantly affected, it could be a good idea to think about life insurance to give you some peace of mind. But what exactly is life insurance, who is it for, and what does it actually do?
What is life insurance?
Life insurance, otherwise known as 'life cover', 'term life insurance' or 'death cover', is a type of insurance that pays out a lump sum of money to your loved ones when you die, or provides a payout to you if you were diagnosed with a terminal illness.
Life insurance can act as a buffer against the bad stuff; it's there just in case the worst happens. Think about it as a way to help your family during a vulnerable time, and to help ensure they could manage without you financially. Getting life cover could help protect your family's financial future and assist them to pay essential household bills if the worst was to happen.
You can decide how much cover you need by adding up existing debts (including credit cards and the mortgage) and your family's expenses—including childcare, school fees and ongoing living expenses. Not sure what to include? A life cover calculator can help you work out a figure, have a look at Real's life insurance calculator and calculate how much life insurance you may need.
If you suspect you already have life cover (perhaps through your super), definitely check first. While many working Australians do have some form of cover (usually through their super fund), a default policy bundled with super may not offer the amount of cover you and your family would need if the main income earner died. So, you might want to find a product that you can tailor to ensure it meets your family's personal needs and circumstances. According to the Real Concerns Index survey, only a third of Australians (33.2%) are confident that they have sufficient life insurance cover for their needs. 6.5% of Australians aren't even sure if they have cover, or how much.
What does life insurance cover?
Good question. And it's not an easy one to answer, as life insurance policies can differ significantly. Generally, life insurance will pay out a lump sum of money when you die to your beneficiaries (the people you've nominated on your policy to receive a pay-out if you do pass away) or pay you a lump sum if you are diagnosed with a terminal illness. Real Family Life Cover (for example) also has optional benefits beyond just covering you in the event of a death or terminal illness, such as Serious Illness Insurance and Total and Permanent Disability cover.
It's good news that some policies may bundle what's known as 'terminal illness cover' into your policy. This is a type of payout that you get if you're diagnosed with a terminal illness with a limited life expectancy, usually a medical diagnosis of life expectancy of less than 12 months. You receive the payout before you die so you can put it towards setting your family up, paying medical bills not covered by Medicare or any health insurance you might have, or spending time with loved ones without having to worry about your finances.
This terminal illness benefit provides you with a lump sum benefit if you are to suffer a Terminal Illness while your Policy is in force. Some additional benefits that some life insurers offer include an Interim Accidental Death Benefit that gives you cover for up to 30 days from the date of your application if further information is required to assess your application. You can also get Worldwide cover and some include a Benefit Amount that increases by 5% each year until you reach a particular age.
The extra optional benefits might suit your circumstances also, such as Children's Insurance; and Serious Illness Insurance which gives you a lump sum if you suffer a defined serious illness such as a heart attack, cancer, stroke, coronary artery bypass surgery or other conditions.
What doesn't life insurance cover?
Your premiums will differ depending on underwriting variables such as your age, job, medical history, lifestyle and any dangerous hobbies you may have. The insurer will ask you a bunch of health and lifestyle questions and may even require a medical, and use the info to crunch the numbers; in order to work out if they will accept to insure you and how much you'll pay for your premiums. In some cases, they may provide cover but you won't be covered if you die while doing something deemed risky like skydiving. Any special terms like this will be made clear to you. This might be something to think about before planning any extreme hobbies.
To find out exactly what's included in your policy (and the exclusions), always chat to your insurer and make sure you read the Product Disclosure Statement (PDS) for all the terms and conditions, exclusions and any waiting periods.
Putting life insurance in place
Taking out a life insurance policy for yourself is a pretty straightforward process, but what if you want to get a policy for a family member, such as your spouse? Or someone outside your immediate family, such as an elderly parent? The answer is, yes, you can; although, of course, that person will have to know about the policy and agree to it and may be required to answer the questions at application, so chat to your insurer about how to get started.
A few reasons why you might want to look into life cover for an aging parent include:
that parent helps out financially or has dependants who'd struggle to manage if they died
you would find it difficult to pay for expenses if your aging parent was to pass away such as funeral costs; hiring an estate lawyer; or for covering their bills such as a mortgage, any debts, or heath care bills they might have accrued that were not covered fully by Medicare
you know your parent doesn't have any insurances currently in place
It's a good idea to raise this issue with your family member as early as possible, because as you or your parent age and experience health issues, the likelihood increases that your insurer may apply a loading or special exclusion to the policy, or you may even find that some insurers will decline to offer cover.
How to have the conversation
If talking about life insurance with your elderly parents or other loved ones is a conversation you'd happily avoid, you're in good company. Not everyone is comfortable with or even wants to broach these issues.
But one way to tackle it is to make it part of a series of chats about helping your parents get their affairs in order—and this might involve talking about whether the person's will is current, whether they have a power of attorney in place, any end-of-life care they'd like and the kinds of insurance cover they have already.
One way you may wish to ease into the conversation is to say something like, "My solicitor's been helping me get my financials in order and I thought I'd see if you wanted my help getting yours sorted as well".
Similarly, you may be the one broaching the conversation with your partner about getting a life insurance policy—a potentially touchy subject if you're not on the same financial page!
To introduce the conversation, choose your time carefully. You might want to share a story about someone you know who died without life cover and how that affected the person's family and draw it back to what would happen in your family if one or both of your incomes stopped. Talk about the possibility of creating a financial safety net that can help protect your assets and help ensure your family will be able to manage in the event you were no longer around or able to provide an income.
You may also want to do your homework about life cover and even have some quotes ready so you're able to answer any questions your partner may have.
Do your research
If you have loved ones who depend on your income and would struggle if you were no longer around, then life insurance could be part of the solution, and one that might give you peace of mind.
You may wish to investigate cover options yourself or you can seek the assistance of a financial expert or even a broker to help you.
While it can be tricky to broach these conversations, it can be a good idea to do it early and have the information ready in order to help when discussing with family members, helping to ensure that those who are left behind are still able to manage without you.
12 Aug 2020
Real Insurance is an award-winning provider of life insurance.