Income protection made simple: glossary of terms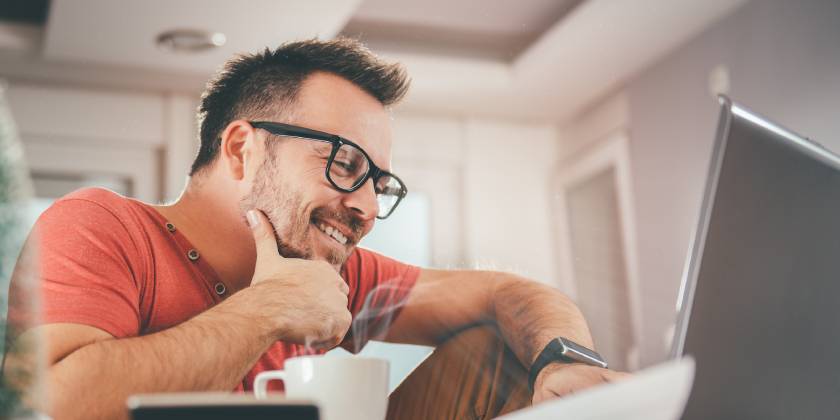 There are so many different insurance products on the market, so which should you choose? The world of income protection can be intimidating to navigate, especially when it comes to understanding the key terms in the policies.
You've probably heard of a PDS, or Product Disclosure Statement. This is the document that all financial service providers need to give people when they offer any type of financial product. A PDS is designed to give customers all the information they require on the product's features, exclusions, benefits, commissions and even risks associated with it. It's a legal document that helps protect customers by giving them the information they need to make financial decisions and choices that can affect them and their families.
Being a legal document, a PDS can be full of terms that you might not encounter in day-to-day language. It can be tough trying to decode all the financial jargon, especially because you need to determine which inclusions are necessary and how much it's all going to cost.
For this reason, Real Insurance has put together this simple guide to income protection, explaining some of the key terms generally used in the market to help you make an informed decision.
Please note, all of these key terms below are subject to Terms and Conditions.
Income benefits*
If you suffer from a loss of income as a direct result of illness or injury, income protection insurance provides you with a monthly payment to cover your expenses. This is called your income benefit. You can read more about this on our Income Protection Insurance Fact Sheet.
Benefit amount*
This is the amount we pay you during the time when you can't work due to injury or illness. With Real Insurance, you can choose any amount from $1,000 to $10,000 a month – up to 75% of your monthly pre-tax income.
Benefit period*
This is the length of time you'd like to receive your payment (the benefit) while you're unable to work. Under our cover, you can choose from a benefit period of 6 months, 1 year, 2 years or 5 years – it all depends on your individual needs and circumstances.
Your benefit period starts at the end of your waiting period and continues until:
the date listed on your policy schedule
the date you are no longer disabled
the date your policy ends; OR
the policy anniversary after your 65th birthday
Homemaker*
Often referred to as a stay-at-home parent, a homemaker is the person who manages the household. If you're not employed and take care of duties like childcare, cooking and cleaning during the day, you're probably classified as a homemaker.
While homemakers can't take out Income Protection Insurance on their own, we do offer the option to add it on to the spouse's policy. This will provide you with either $500 or $1,000 per month for 6 months if you're unable to perform any three of your domestic-duty tasks due to sickness or injury – these include cooking, cleaning, laundry, shopping and childcare. The maximum amount available in the Homemaker Insurance Option is $18,000.
Pre-disability income*
If you become disabled as a result of accident or illness, your pre-disability income is how much you earned per month before this occurred. You figure out your pre-disability income by calculating the highest average amount of monthly pre-tax wages (before your taxes are taken out) within any consecutive 12-month period in the 2 years before you became disabled (see page 30 of the PDS). You will need to provide tax returns or employer-issued payslips to confirm this information. We use your pre-disability income to calculate your maximum of 75% Income Benefit payable.
You'll receive this benefit until
your injury or illness no longer prevents you from working;
the benefit period ends;
your policy ends;
you pass away; OR
you are no longer following the care or treatment recommended by a licensed doctor.
Research from our Real Insurance Family Protection survey shows that 80% of parents are concerned about protecting their family and one in four spend more than an hour a day worrying about it. With so many things on your plate, wouldn't it be nice to have one less worry?
By referring to this glossary of terms, you can help make sense of Income Protection Insurance in relation to your own situation. Keep in mind that some insurance providers can define these differently so it's important to read the relevant PDS available. It pays to be prepared and knowledgeable, so you can decide on the best insurance policy to protect you and your family. Refer to our Income Protection Insurance Fact Sheet to learn more about some of these terms and what they mean.
Still need help understanding our PDS, or want to find out whether Income Protection Insurance is right for you? Request a quick quote online or contact one of our friendly customer service specialists on 1300 665 187 and we'll talk you through it.
9 Aug 2019
Real Insurance is an award-winning provider of income insurance.