What you need to consider when buying Life Insurance direct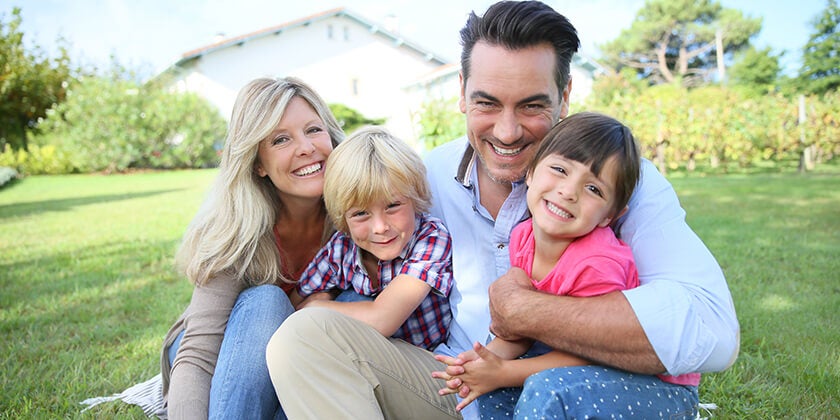 If anyone relies on you financially, you really should consider protecting them and their future with Life Insurance. It assists in covering the inevitable financial consequences that follow a loss of life, and helps those left behind deal with immediate expenses and future finances. But before you jump in with direct life insurance comparisons and quotes, check this list to ensure you can make an informed decision that best suits your situation.
How much cover you really need
To determine the right amount of cover you need, think about how much money your family would have left if you were to pass away and be unable to provide financial support. Consider money available through your superannuation, shares, savings and existing insurance policies.
Calculate how much cash your family would need if the worst were to happen. Take into account the size of your mortgage and any other debts, as well as childcare, education and other recurring bills. When you have this information, it's time to evaluate quotes factoring in the payout figure required to cover these costs and see what works within your budget.
Does the insurer you are leaning towards have optional add-on benefits such as Serious Illness Cover, Total & Permanent Disability or Children's Insurance? In some cases, these may help tailor Life Insurance to suit your needs and budget.
How much you can afford
Before you commit to a Life Insurance product, make sure its premium payments suit your budget. Some providers offer flexible payment options where you can choose to pay premiums fortnightly or monthly at no extra cost – whatever suits you best.
You can also keep your premiums manageable by choosing a level of cover to suit your life stage. For example, if you are single and without financial dependents, there's no need to have cover that would provide for a full family, opt for cover that will instead keep you financially independent and comfortable if you are diagnosed with a serious illness or become permanently unable to work. When your situation changes, reassess your cover level to suit.
The difference between stepped and level premium options
You may have the option to choose between a stepped or level premium, so make sure you understand both concepts before committing. A 'stepped premium' will increase every year as you get older, but will most likely be cheaper in the beginning. Understand what your premiums will become over a longer period of time (e.g. five to ten years) when considering a stepped premium to ensure it fits within your budget over time.
A 'level premium' doesn't change as you get older. But it will most likely be more expensive in the beginning than a stepped premium, yet cheaper than a stepped premium as you get older. Check with your insurance provider to see if your level premium will increase over time due to a number of factors, including indexation of the benefit amount or fee changes. Also bear in mind that your insurance needs may change over time. For example, you may need a higher level of cover when you are younger and have fewer financial assets of your own to fall back on. If you anticipate that you will need lower levels of cover later in life, a level premium may not be suitable for you.
Insurer quality and credibility
Do your homework on the company you are considering buying from to learn more about its time in the market and reputation. Industry awards and associations with the industry code of practices are good indicators of reputation.
Knowing these five considerations up front may be the difference when it comes to making an easy and informed decision when buying life insurance. The right policy within your budget will give you peace of mind knowing if something were to happen to you, your family will be protected.
Learn more about Real Life Insurance and request a free quote online now with no medical or blood tests.
30 Nov 2017
Real Insurance is an award-winning provider of life insurance.