Are income protection insurance premiums tax deductible?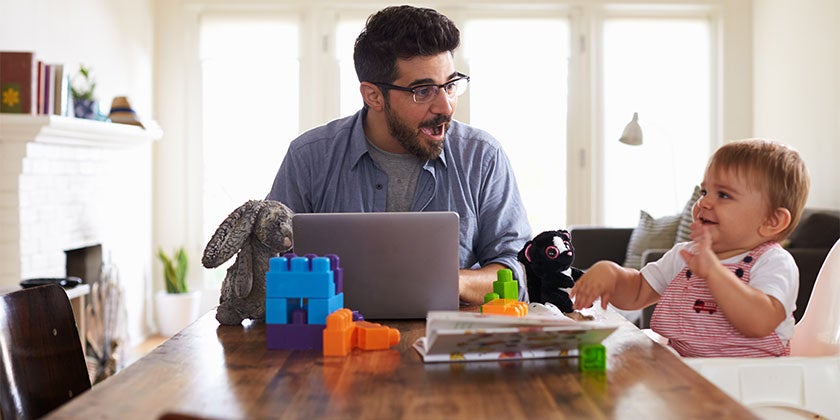 Unlike most personal insurance products such as home and car insurance, income protection insurance is typically tax deductible. However, how it works in practice can vary depending on a range of factors.
Before you claim income protection insurance premiums on your tax return, consider the following insights to make sure you're fully informed.
What is income protection insurance?
Income protection insurance is an excellent way of minimising risks associated with losing your income. This type of insurance pays you a percentage (usually up to 75%) of your usual income if you're unable to work for a period of time due to illness or injury. You can use this benefit to pay for anything you choose. Since Income Protection Insurance is designed to help you get back on track quickly, it's a good idea for employees, self-employed people, and anyone who relies on a regular income.
Tax deductibility
Another reason to consider income protection insurance is it's usually tax deductible for individuals. This doesn't mean if you pay $1,000 in premiums for a year, you'll get $1,000 back on your tax bill. You claim the cost of your insurance against the loss of your income, which means you'll reduce your taxable income total by the total premiums you paid for your income protection insurance that year.3
Income protection insurance through super
You may already have income protection insurance through your super and not know it. You generally can't claim a deduction for income protection insurance if the policy is taken out through your super and the insurance premiums are deducted from your super contributions, which is usually the case with this type of super-held insurance.
Other than the inability to deduct tax, Income Protection insurance through super may be less advantageous for a few reasons. The choice of cover can be limited, including the types of insurance and level of cover. If you shift to a new super fund, your cover could be cancelled without notice. Because the insurance company will pay benefits to the fund first, you'll need to wait until your fund pays out the benefit to you, so benefits can be slow to be paid.
For these reasons, it's worth thinking about getting standalone income protection insurance cover outside of your super, so you can obtain the type of cover that closely fits your requirements.
What if I have a bundled insurance package?
Sometimes, income protection insurance is bundled with life cover, trauma, total and permanent disability, and other products. In this case, you can still claim a deduction for your income protection insurance premiums, but only for the income protection insurance portion of your premiums. As the ATO has stated, "If the policy provides for benefits of an income and capital nature, only that part of the premium attributable to the income benefit is deductible."
This means if you pay a bundled package that incorporates life cover and income protection cover and half the premiums are for income protection cover, you claim for only those premiums.
Are income protection insurance benefits assessable as income?
The ATO states, "You must include any payment you receive under such a policy on your tax return." So, while your premiums are typically tax deductible, your benefits paid out need to be included as part of your assessable income.
Tax deductibility isn't the only benefit of income protection
Keep in mind tax deductibility isn't the main reason to have income protection insurance. Other benefits include having a safety net from loss of income, being able to get back on track more quickly, and ensuring your dependants don't experience financial hardship.
Safety net – Workers' compensation covers you only for work-related situations. If you become sick or injured outside of work, most income protection insurance lets you receive up to 75 per cent of your usual income, which may be capped at an amount, such as $10,000 per month*. With this you could meet your mortgage repayments, bills, and everyday expenses while getting medical help to get better.
Avoid financial hardship – Your family members and dependants may be reliant on your income, and income protection insurance could help ensure you can still meet your obligations towards them.
Flexible choice – Real Income Protection Insurance allows you to vary elements such as waiting periods, benefit periods and level of cover to save on premiums. However, make sure you choose a level of cover that meets your needs. Research shows Australians are underinsured and median levels of income protection insurance only meets 16 per cent of policyholders' needs.
Income protection insurance clearly has numerous benefits and, provided you choose a policy that's adequate for your needs, you can minimise any risk to your ability to earn income for you and your family.
Real Insurance provides affordable income protection insurance products to help Australians protect their quality of life. To find out more about our income protection insurance, contact us today or request a quick quote here.
29 Jun 2018
Real Insurance is an award-winning provider of income insurance.