Common mistakes to avoid when buying life insurance direct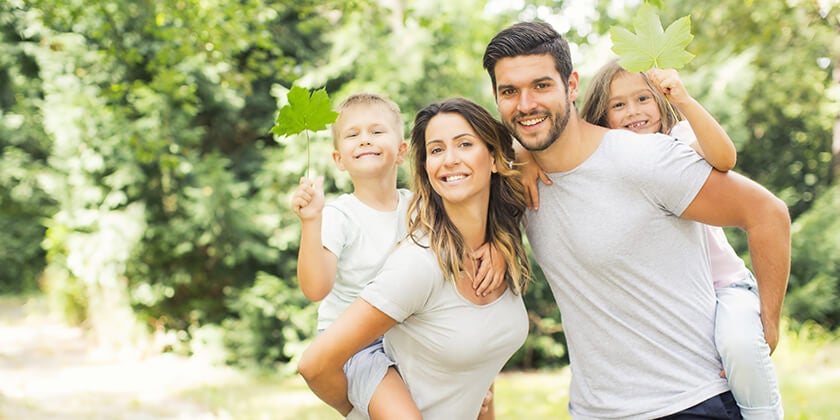 You have decided life insurance is a must-have protection in your life, but it's also a must-get-right purchase to ensure you're covered for everything you need. Ensure you don't get stuck with a policy that doesn't suit you or your family by avoiding these common mistakes when purchasing life insurance direct.
According to the Real Insurance Family Protection survey, 58.5 per cent of Australian parents say not having life insurance cover (or not having enough) would have a financial burden on their family; 43.2 per cent said it would have an emotional burden on their family.
Waiting until you are older
You are relatively young and healthy, so why would you need life insurance? Life throws curve balls when we least expect it, and direct life insurance is one way to protect your family from financial hardship following death or disability. You will often find premiums cheaper based on your age, and you are more likely to be fully approved based on your health and lifestyle. Life insurance is best viewed as a risk management tool and it is often in your peak earning years when you are young and healthy that you have the most need for cover, as this is also when your family is most likely to be financially impacted in the event of death or disability.
Keeping your age in mind is a good idea if you're wanting to apply for an insurer's maximum benefit amount, as you may need to fall within a certain age bracket to have this option available to you.
Choosing price over cover
Don't choose a policy based on the fact its premiums are the cheapest you have found. More expensive policies often have other features and benefits. An unwelcome shock when a claim is made is the last thing needed at an already sad and stressful time. Always read the fine print to know what's included and excluded, and know how much money your family would need to maintain its lifestyle should you no longer be able to contribute financially.
Thinking it's all about death
Life insurance is not just about death. Direct life insurance providers may offer optional benefits you can add to your main life insurance policy to suit your requirements instead of taking out separate policies. Optional benefits such as Serious Illness Insurance, Total & Permanent Disability Insurance, and Children's Insurance can help with any medical costs or time away from work should the unexpected occur.
Not considering your premium structure
Insurance premiums usually increase with age, because the older you get the more likely you are to make a claim.1 You may be able to choose between level or stepped premiums when taking out life insurance, so it's important to understand which option works best for you.
Stepped premium: increases every year as you get older, but is usually cheaper in the beginning. Think about premiums over the lifetime of the policy to ensure you can afford it.
Level premium: does not change with your age, but is generally more expensive than a stepped premium in the beginning. This may increase over time due to a number of factors, including an increase to the benefit amount or insurer's fees.
Also bear in mind that your insurance needs may change over time. For example, you may need a higher level of cover when you are younger and have fewer financial assets of your own to fall back on. If you anticipate that you will need lower levels of cover later in life, a level premium may not be suitable for you.
Failing to do your duty
You have a duty of disclosure when it comes to applying for life insurance. Not telling the truth on your application to save money may come back to haunt you when it comes time to making a claim down the track. Answer all questions about your medical history and your family's medical history honestly to ensure there are no issues if a claim is made. Be comprehensive – if your insurer believes at a future date, that you did not fully disclose all relevant information at the time of application, they may refuse to pay an insurance claim or cancel the policy.
Skimming over policy documents
There's no escaping this one. It may seem dry and unappealing to sift through, but it is important to read and ensure you understand your insurer's policy documents and Product Disclosure Statement. Take the time to read them, so you're certain of the cover you have and any exclusions.
Forgetting to review cover at life events
If you took out life insurance when you were single, and now have a baby on the way, it's time to review your cover. Are you about to start renovating? Did you receive a promotion at work recently, or are you celebrating signing on the dotted line for a mortgage? Every time you experience a life event such as these, it's important to review your insurance to make sure it still protects what's most important to you.
Not looking out for rewards
Don't hesitate to ask your insurer if they provide rewards for existing customers or promotions for new customers. Real Insurance rewards loyalty, which means after the first 12 months of your policy, we'll say "thanks" by giving you back the 10 per cent of the premiums you have paid during that time.
When life's unexpected moments occur, the last thing you want to face is a surprise discovery about how little you know about your insurance cover and claim possibilities. Make sure you have the important things covered by avoiding these common mistakes when buying life insurance.
Learn more about Real Life Insurance or request a call to chat about your life insurance options with our friendly staff.
2 Aug 2018
Real Insurance is an award-winning provider of life insurance.