Why you need Income Protection Insurance when self-employed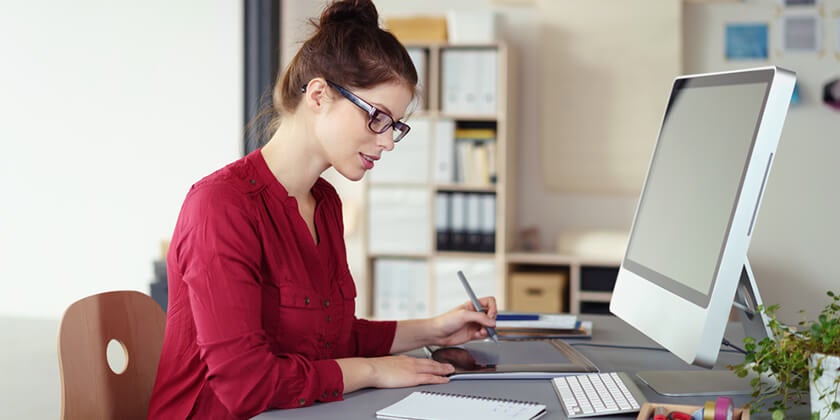 Income Protection Insurance is a common type of insurance policy for people in the workforce. It offers an effective way to manage the inherent risks of life, because it compensates you in certain situations when you're unable to work. Anyone who is working and has bills to pay should consider taking out Income Protection Insurance.
Here, we look at how the self-employed can take advantage of Income Protection Insurance, and why they might need it more than employees.
What is Income Protection Insurance?
Income Protection Insurance, also known as salary continuance, is a way to cover yourself against the risk of not being able to work due to sickness or injury. It can form a whole risk-mitigation strategy with other types of insurance, such as Life Insurance.
How it works
The amount of coverage you get under Income Protection Insurance varies depending on the policy you choose, but this type of insurance can cover you for up to 75 per cent of your pre-tax earnings in the event you're unable to work due to injury or illness.
It's also usually limited by a fixed term, for example; you might be able to choose a benefit period of six months, one year, two years or five years. During your benefit term, you may receive up to 75 per cent of your pre-tax wages, covering you for living expenses and other financial commitments such as your mortgage and everyday living expenses.
It's important for you to note that an income protection insurance policy will only cover loss of income that is earned through personal exertion. This means that if your business continues operating in some manner, despite your injury, you will only be covered by your policy for the direct loss of income that your injury has caused.
In addition, the amount covered is based on taxable income net of any expenses in producing that income. For a deeper look at how income protection insurance works, download our free Guide to Income Protection Insurance.
Waiting period
Another key term to be aware of is the waiting period. This is the period of time you wait after stopping work to start receiving a benefit. Common terms are 30 days or 90 days, and you can choose your waiting period when you sign up for your policy.
Eligibility for benefits
You may be eligible for benefits when you're seriously injured or sick and unable to work, or have your earning capacity reduced by 20 per cent or more due to injury or illness.
Exclusions
It's important to be aware of the exclusions, so you have an understanding of the scope of your income protection policy. Check your policy disclosure statement for exclusions. Common exclusions may include mental disorders or illnesses, self-inflicted causes, drug use or normal pregnancy. The insurer could exclude situations relating to attempted suicide, war or illegal acts.
Do you qualify for income protection as a self-employed person?
Real Insurance offers Income Protection Insurance to self-employed individuals, however; you may need to satisfy certain conditions before being eligible. For example, at Real Insurance three conditions are: you have been self-employed for at least 12 months before the policy take effect, you are within a certain age group (18–59 years old), and you are a resident of Australia.
The benefits of income protection insurance for those who are self-employed
Income Protection Insurance can be advantageous to those who are self-employed for a number of reasons. As a self-employed individual, you may be more vulnerable to cash flow risks and market conditions, and you'll have both personal and business financial obligations you need to meet every month.
Keep your business running – You can use your Income Protection Insurance payments to keep your business afloat, including areas such as paying suppliers and meeting lease obligations.
Pay your personal bills – You can meet your expenses while unable to work. You can use your Income Protection Insurance funds to buy groceries, pay your utilities bills, and cover your health insurance as you recover from your illness or injury.
Health-care costs – You're able to use your insurance money to pay for your health-care costs whether it's physiotherapy, doctor's visits or something else. This could allow you to recover more quickly without worrying about how you'll pay for everything while you're getting better.
An additional benefit is your Income Protection Insurance premiums will usually be tax deductible. This allows you to recover some of your premium costs to put back into your business.
No matter your industry or family situation, having Income Protection Insurance can protect you against the uncertainties of life as a self-employed individual. Real Insurance is an award-winning provider of affordable Income Protection Insurance. Contact us today for a direct quote.
5 Feb 2018
Real Insurance is an award-winning provider of income insurance.