Credit card travel insurance – should you go direct instead?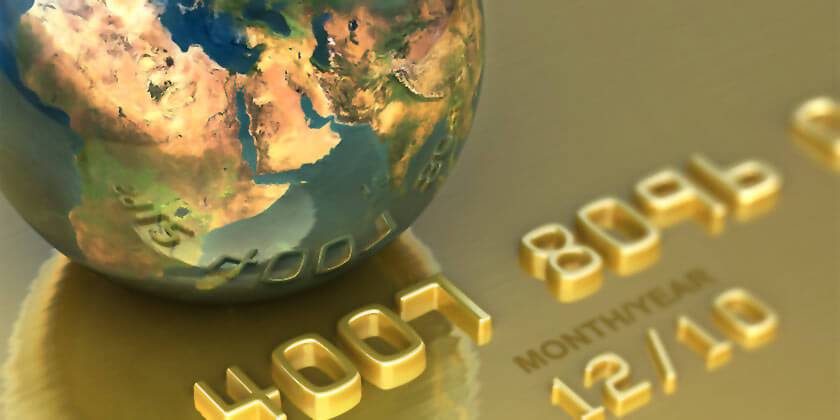 Travel insurance is as important as remembering your luggage when you travel, but is it enough to be covered by your credit card insurance? With the amount of complimentary travel insurance offers associated with credit cards, it's worth taking a closer look at your credit card travel insurance policy and exploring alternative option before jetting off.
How does credit card travel insurance work?
Credit card travel insurance is generally subject to a range of conditions concerning activation, coverage, and limitations.
Eligibility and activation
While it's free, credit card travel insurance typically activates if you satisfy the eligibility criteria. This might include paying for your trip with your credit card, having a return ticket, and spending a minimum threshold and using the card to pay for it. For example, you might need to spend at least $1,000 in pre-trip expenses on your credit card, before you depart. Your credit card contract might have additional terms of conditions about what these expenses can include. You might be able to count flights, car hire, tours, and hotel stays in your eligible pre-trip expenses.
Ensure you check your credit card's policy and the terms and conditions applied to eligibility for travel insurance.
Range of coverage
Free credit card travel insurance is usually likely to be subject to a more narrow range of coverage than a standalone package you would buy from a direct travel insurance provider, such as Real Insurance. For example, your credit card travel insurance may not cover everyone in your party (only the primary credit card holder), or not cover you if certain circumstances are involved, such as pre-existing medical conditions2 that would otherwise be covered under a standalone policy.
Areas to check when looking at credit card travel insurance:
Parties – Are all members of your travel group covered?
Circumstances – Are you covered for items such as unexpected cancellation, travel delays, and loss or damage to luggage? In addition, are you covered for medical and hospital expenses, legal liability, and extreme events like hijackings and funeral expenses?
Excluded circumstances – Excluded circumstances may include pre-existing medical conditions, dangerous activities you voluntarily participate in, and pandemics or military action. It's recommended you check with your travel insurance provider to find out if these are part of the standard exclusions listed.
Destinations – Are you covered for all destinations, both domestically and internationally, when using credit card travel insurance?
Monetary limits – What is the monetary limit on the free travel insurance on your credit card?
Excess
Credit card travel insurance might be subject to different excess levels. This is another crucial consideration when weighing up whether you should buy standalone insurance. For example, your credit card travel insurance agreement might say it covers you for unexpected hospital stays overseas, but the fine print tells you you'll be paying double or triple the excess for a typical standalone policy.
Credit card travel insurance statistics and trends
Only 8% of Australians travelled outside of Australia without insurance (in the 12 months to April 2016). It's telling only 20% of Australians rely on complimentary travel insurance from their credit cards. A majority of people (31%) buy it directly from an insurer, and another sizeable segment purchase through the travel agent (19%). Those aged 30 and older are more likely to rely on free insurance through their credit card.
Strong need for insurance and inadequate coverage
Research by the government suggest there's a strong need for travel insurance, given 50% of insured travellers participated in risky behaviour in their last trip. Furthermore, 24% of travellers experienced a loss on their last overseas trip that would be covered by most travel insurance policies. These include flight or tour cancellation, flight delays, medical treatment, missing a connecting flight, and forced cancellation of trip before departure. 72% of people who didn't get travel insurance agreed they had exposed themselves to significant debt, and 750,000 Aussies travelled without insurance in the year up to 2016.
The statistics also show more than half of all travellers are not adequately insured, largely due to uninsured risky behaviour and undeclared medical issues. Risky behaviour include riding a motorcycle, doing water sports, and participating in adventure sports. Only 42% of travellers were properly insured and covered by their policies.
Poor understanding of travel insurance policy
However, it's too common for travellers not to understand what they're covered for: as much as 27% weren't sure if they were covered for medical costs, for example, and 58% of people never check their exclusions.
Checking product disclosure statements
No hard and fast rule on using credit card travel insurance exists. Research shows too many people don't understand their travel insurance, whether it's free through a credit card or bought separately. Only 37% of Aussies end up with a travel insurance product they're very confident covers their needs. The most important thing to do is check your product disclosure statement (PDS) and ask yourself whether it's adequate for your trip.
Check your PDS against the activities you'll be doing on your holidays, along with factors such as where you'll be going and whether you have any pre-existing medical conditions. If it's inadequate, you'll be much better off buying standalone travel insurance. Things to check for include the following.
Activation – If you're relying on free credit card travel insurance, when is the travel insurance activated?
Supplementary credit card holders – How are supplementary credit card holders affected? Are they covered for the trip?
Reward points – If you paid for your ticket with reward points, does this affect the travel insurance cover?
Making a claim – What do you need to make a claim? Insurers typically require you to have the right documentation with you to make a claim during your trip.
Credit card insurance is a great way to save money if you have access to the right level of coverage for your trip. However, in some cases your free credit card travel insurance may not cover you for as much as a standalone package would. It's essential to check the fine print before your trip. If you're not going to be covered at the right level, it's probably worth paying a little bit of extra money to buy travel insurance separately, because you'll be exposing yourself and your travel companions to unnecessary risk.
Real Insurance provides affordable travel insurance to give you peace of mind on your travels. Find out more about our travel insurance packages.
4 Oct 2017
Real Insurance is an award-winning provider of travel insurance.