Travel insurance for domestic travel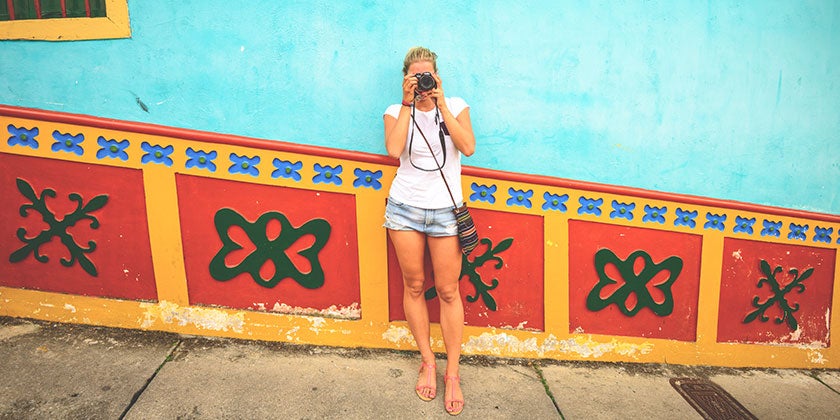 If you are planning a trip within Australia, you might be considering whether you need to take our travel insurance. While the insurance needs of each person are different, there are many benefits available when you take out a domestic travel insurance policy with Real Insurance.
If you are taking a flight on your trip, you might be unfortunate enough to lose your luggage, or have your luggage stolen from the baggage carousels. If your airline is unable to find your bags, you may be offered some compensation by the airline. However, this compensation is often far short of the value of your bags and their contents.
With domestic travel insurance from Real Insurance, you can benefit from between $5,000 and $15,000 worth of cover for lost and stolen luggage.
With Real Insurance, you are covered for stolen luggage (including luggage stolen from your car or hotel room) and a range of other benefits including:
Cover for accidental loss of luggage
Cover for your camera, video camera, laptop or golf clubs
Cover for sporting equipment when not in use, such as surfboards or skis
But luggage isn't the only thing you might need cover for while travelling throughout Australia. If you plan to hire a rental car on your trip, you may be liable to pay a hefty insurance excess if you are involved in an accident or your car suffers damage or theft. These hire car excesses are often very expensive and can catch travellers by surprise. You could be liable for an excess of up to $3,000 or more, depending on the car make and your rental car company. Real Travel insurance provides cover for rental car excess of $5,000 on our domestic travel plan, so you won't be caught out if you have an accident.
There are many other benefits of taking out domestic travel insurance with Real Insurance, including cover for:
Cancellation or amendment costs
Accidental death
Permanent disability
Legal liability
And much more. So if you are planning to travel within Australia on your next holiday, why not get a quick quote for travel insurance.
Cover limits and exclusions do apply, so please read the Product Disclosure Statement to make sure you understand what you are covered for. Please note that the above benefits apply to our comprehensive domestic insurance, not our basic domestic policies.
15 May 2012
Real Insurance is an award-winning provider of travel insurance.